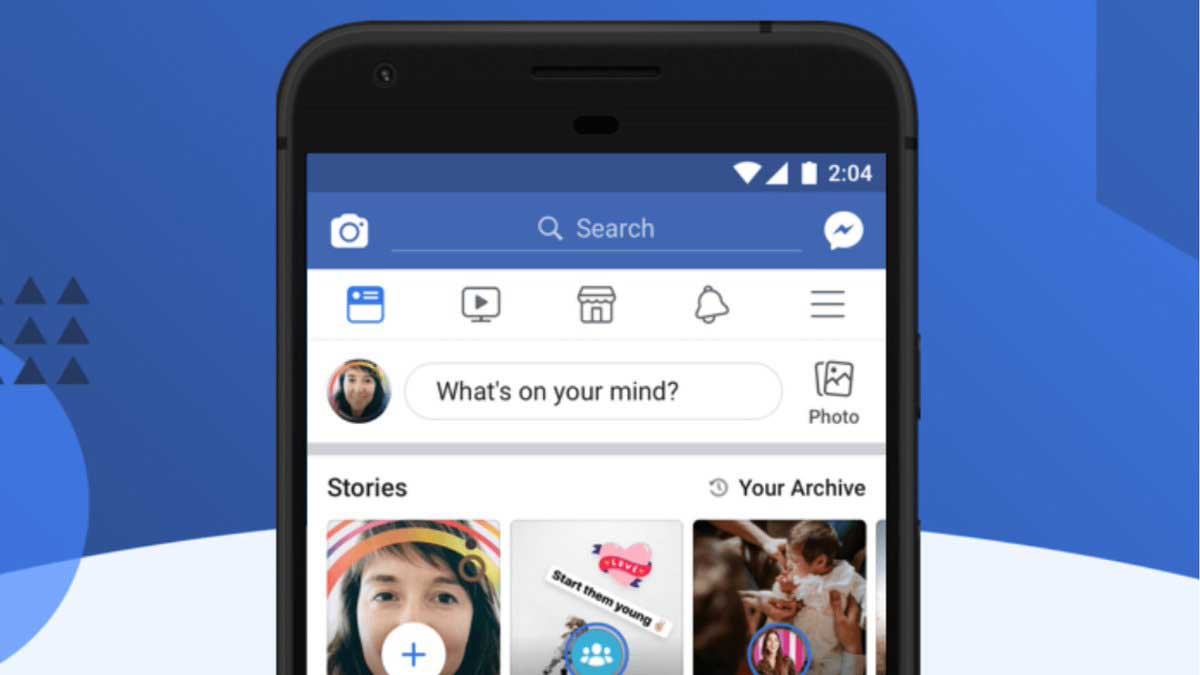 We are amidst an era of digital space, an age where people spent most of their times of social media platforms ranging from media sharing, chatting, calling and soon. These platforms are equally compatible for users making an access either through a website or mobile app. One of the most widely used social media is Facebook with ever growing number of users, currently over 2 billion. Facebook empowers people worldwide to share glimpse of their personal lives, contribute ideas, offer support and make a distinct impact. Just like its analogous platforms; Instagram, Snapchat and WhatsApp to name a few, comparatively all have a common feature known as Story/Stories. In pas years, stories have received major updates and now they look even more better. So, what if you screenshot Facebook story or post of someone and FB will notify the person? Find it in this article.
This imperative option allows people to share their thoughts in the form of a picture which will appear at the top of the platform. Nevertheless, the stories will remain visible for 24 hours after it has been posted. Evidently after a short while of its introduction, Facebook has modified this option and made the user capable of seeing the list of users who have seen the story. In no time of its launch, this option became very popular among the users. Users get excited when someone likes or make a comment on their stories, but at the same time they can be victimized if someone steals and use wrongly the pics or videos posted on your story.
The official report of Facebook published the stats of active story users, which is 60% of the active users. More than 300 to 500 active users share the story on their profile daily and the users can see the other users who have visited their story.
Read Also: How to find a Facebook profile using a reverse image search
Does Facebook tell when you screenshot a story in 2022?
Well, there is one simple response to it and that is a big NO. Facebook has no specific screenshot policy and anyone without the knowledge or prior consent of maker can take screenshot the story. Whoever is having an account, can screenshot Facebook story on Android/iOS phones or even a PC. Quite unlike Insta or Snapchat, Facebook hasn't introduced any such feature which can notify you about someone taking a screenshot of a Facebook story or can tell when you save a photo of others as well.
Privacy Concern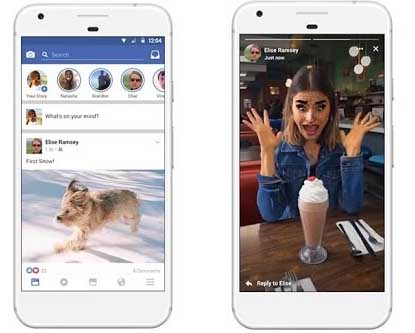 Facebook is a huge community of online users who can see profiles of each other and save photos and stories of them without asking. This in-turn resulted into multiple issues being raised by facebook users relating to facebook stories screenshot. "Can you see if someone screenshots your facebook story", "can someone see if you screenshot their facebook story" and similar topics have been making rounds on Facebook help center lately.
Users have urged facebook for offering a feature similar to other social media applications which allow them access to the list of people who took screenshot of their stories.    
And now it is 2022, But, the same problem persists. The question arises, "does facebook notify when you screenshot a story 2022?" and still we're finding answers to it.
Read Also:
How can you screenshot Facebook stories?
You can easily screenshot messenger stories or facebook stories by doing the same process you do take a screenshot of some other stuff on your device. If you're an android user, you just need to press the power button and volume rocker button to take a screenshot. On windows based PC/laptop, this can be done by simply pressing 'print screen' button.
Read Also: Does Twitter Notify You of Screenshots Taken by Someone
On Mac, you just press command+shift+3 buttons together to take a screenshot of Facebook story. Here is a video guide on taking screenshot with Mac.
Solving the Problem
If you are worried that people outside your community can take the screenshot of your posts and use it for unethical purpose then you can change the privacy settings of Facebook. This will allow you to show your posts and news feed to the selected users only and no-one else will be able to see or to take a screenshot of your Facebook stories or posts.
Also, you can turn on profile lock feature which was recently released by Facebook to add an extra layer of protection to your profile.
Beside this, you can also take certain preventive measures by changing your 'privacy settings', as Facebook won't ever send screenshot notification. People are already tired searching for terms like "Facebook story screenshot notification 2020" or "how to see if someone took screenshot of your Facebook story in 2021" or "Does FB notify when you screenshot Facebook Story in 2022?" but there is no satisfactory result or announcement from Facebook till date about that it will notify or not above taking screenshot of facebook story.
However to change your 'privacy setting', you need to click on the settings option and once you find the privacy options, you are required to make changes that will help you choose the people who can see your posts and get access to your posts as well.
Well, practically you will not be able to stop the people from taking a Facebook story screenshot but you can select the people who can view your posts. This allows Facebook users to have an advanced security feature. If you are still thinking about the question "does Facebook notify when you screenshot a story?" Taking screenshot of Facebook story is super easy and you can't stop it.
FAQs
Does Facebook tell if you screenshot a photo?
No! Facebook doesn't notify the person when you screenshot Facebook story or their photos. Facebook hasn't yet introduced any such features yet.
Can you tell if someone screenshots your Facebook?
The simple answer to this question is NO! Facebook doesn't send you an alert if someone screenshots your Facebook posts, stories or comments. So, it is better to not share something that might make you regret later.
Can you screenshot a Facebook story without them knowing 2022
Yes! It is possible because Facebook doesn't have a system that lets people know who has taken screenshot of their posts or stories.
Is a Facebook story permanent?
No! Just like all the other status and stories on different social media networks, Facebook stories too get removed after 24 hours.
Read Also: