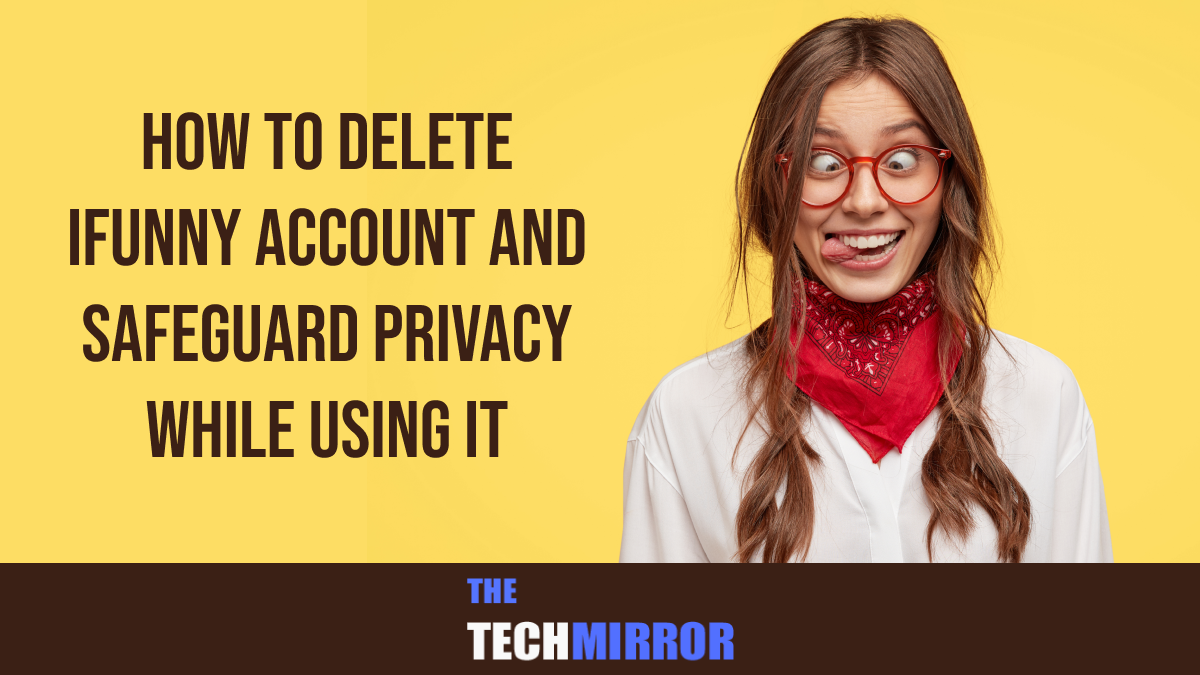 You might have come across a friend's posts from iFunny 🙂 on your social media profile and assume it to be a good source to fetch more of such jokes. Unfortunately, you may likely discover it as nothing but a parcel of adult content. If that is the case and you want to get rid of the app, here is guide to tell you how to delete iFunny account.
Before we jump into the process of deleting iFunny account, we must have a briefing on the application and why it is heavily criticized. So let's get started….
What is iFunny all about?
iFunny 🙂 is an image-based joke app having a huge compilation of funny videos and memes. Mostly similar to other social media platform, here too users can upload content, comment on others' content, and have followers and friends (herein referred as subscribers).
The app is featured with pretty simple user interface wherein you can easily toggle and switch across frame, or read through jokes as well as comments. You can even express your opinion on the content by tapping thumbs up or down. In addition to that it gives you an option to share joke or photo with friends using multiple social networking options.
Usually the content is made available on the app for public viewing nevertheless if you wish to create own content and like to have subscribers; you can only do that by creating an Account with iFunny.
Why to Delete iFunny Account?
Despite the fact that this app comes with a feature for reporting offensive content, it's not that frequently being used or it's often being ignored by the users. Moreover people have deferring views on the appropriation of content and usage of iFunny.
Some opines feed to have unpleasant and intolerable comments making the app inappropriate for kids or teens. On the other hand many of them don't be of the same mind that the app does damage or is unsuitable.
However you must admit that there are quite valid reasons to delete the iFunny account. Some of these are listed below:
Wide usage of highly disturbing and swear words/language (mainly in the comments section)
Growing concern among parents on inappropriate content.
Mounting spams.
Kids and teens should avoid this app.
Having enlisted these reasons let's now move forth to learn how to delete your iFunny account.
How to Delete iFunny Account
iFunny is easily downloadable from both the Google Play Store and iOS app store. Once you get it installed on your device, you can sign in with a valid email id or even via your Twitter, Facebook, or Google account to view, share or create content on iFunny.
However at any time later you can delete your iFunny account. The only feasible way to do so is by sending a request email to the iFunny support team. You are required to draft and shoot an email by performing the below-mentioned steps:
Log in to your email account (preferably the one which is registered with iFunny)
Compose an email and mark it to "support@ifunny.co".
Mention subject as "REQUEST FOR ACCOUNT DELETION" or "ACCOUNT DELETION."
Write the actual reason why you want to delete your iFunny account in the body section of the mail. (Don't forget to mention your iFunny account details and email-id used while creating the account which will help the support team recognize the account belongs to you)
Sent the email to submit your account deletion request.
Note: Once you send the request email, the support team may take up to 2-3 business days to delete your account.
So now that you understand how to delete iFunny account, you may re assure the reason that why you want to delete your account. As deleting the account is the final solution in certain cases there are alternative ways if you are merely troubled with spam messages or other privacy issues. Let's get to know how you can make it safer for you to access the iFunny app.
How To Safeguard Privacy while Using iFunny
In order to safeguard your privacy at the time of using the App, you may go the either way; switching Safe Mode on or blocking the users who are bothering you with spams or the one whom you don't want to be in contact with.
Switching Safe Mode On: You are required to take following steps to switch on the Safe Mode
Launch the iFunny app on your device.
Tap the arrow mark provided at the top side of the home page.
Now a menu will appear with options including chat, profile, explore, subscriptions; Tap on profile.
This will route you to the profile page, now hover on a little hexagon shaped icon placed at the top right corner and tap on Settings.
Head to Privacy and then enable the safe mode by toggling the button.
Blocking the user: You can block users from bothering you with the below steps.
Launch the iFunny app on your device.
Head to the profile of the user whom you want to block.
Locate the three dots on the top of the page.
Now tap on block user to get them blocked.
That's it… As soon as you block the troublesome user, they no longer can send you messages.
Read Also:
How to Find Someone's Comments on Instagram
Best Websites And Apps Like Wattpad