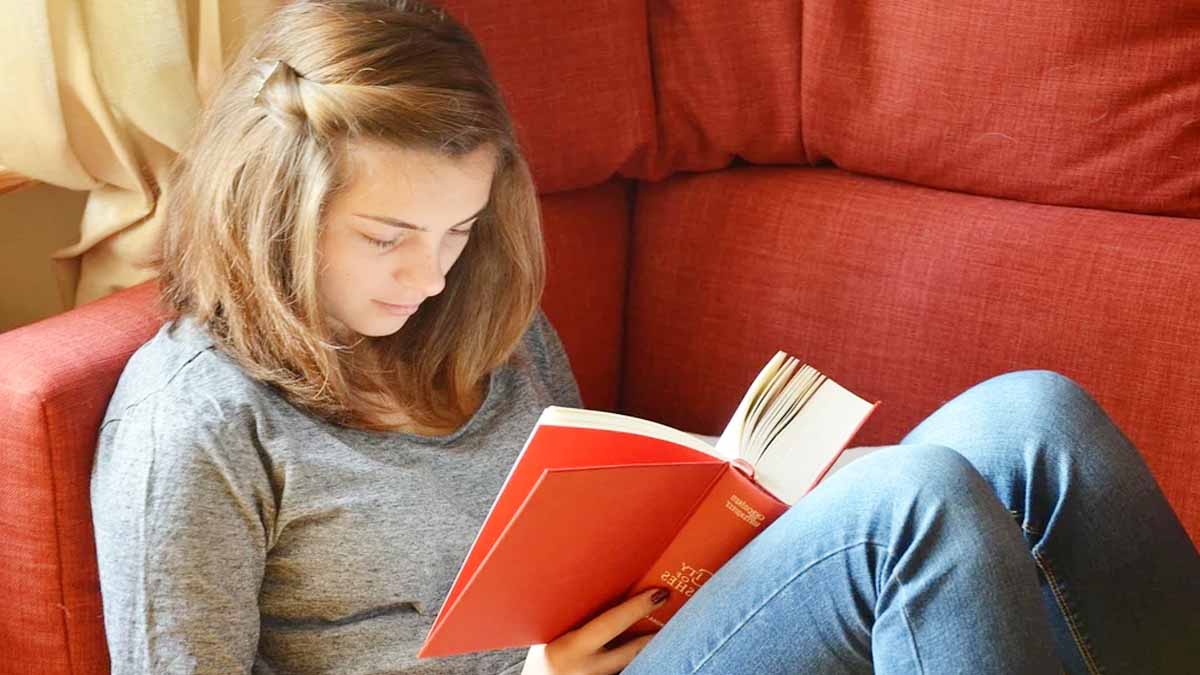 Can't remember the book title or author of the book? Are you looking for an option to find a book from a vague description?
It happens that many times we readers forget about the author or the title of the book. We keep on thinking again and again but still can't recall it for whatsoever reason.
Do not worry at all as in the time of internet, it has become possible to find anything with just one click, whether it is a book or page of the book.
Let us know different ways to find a book without the title or author.
Search through Google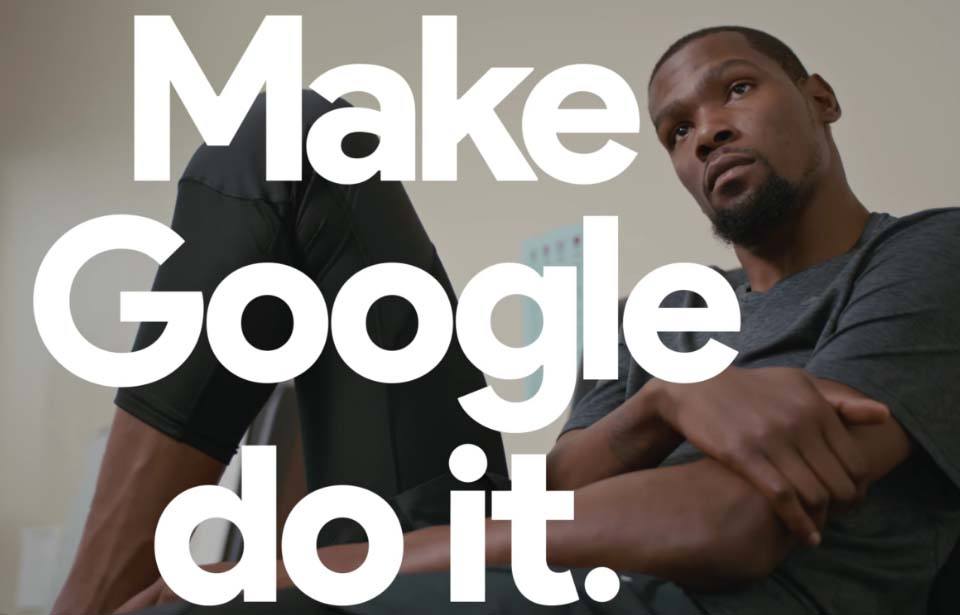 In case you want to search for anything on the internet, the first option which comes in mind is Google. So if you can't remember the book title, the best thing to do is use the keywords and search in Google. You can use anything from the book which you recall such as characters in the book, any good quote or dialogue from the book and even find a book by the plot.
Read Also: Find facebook profile using reverse image search
How best you use the keywords will give you adequate results. There is also an auto-suggestion by Google which helps you if you are searching correctly or not.
Use Google Books to search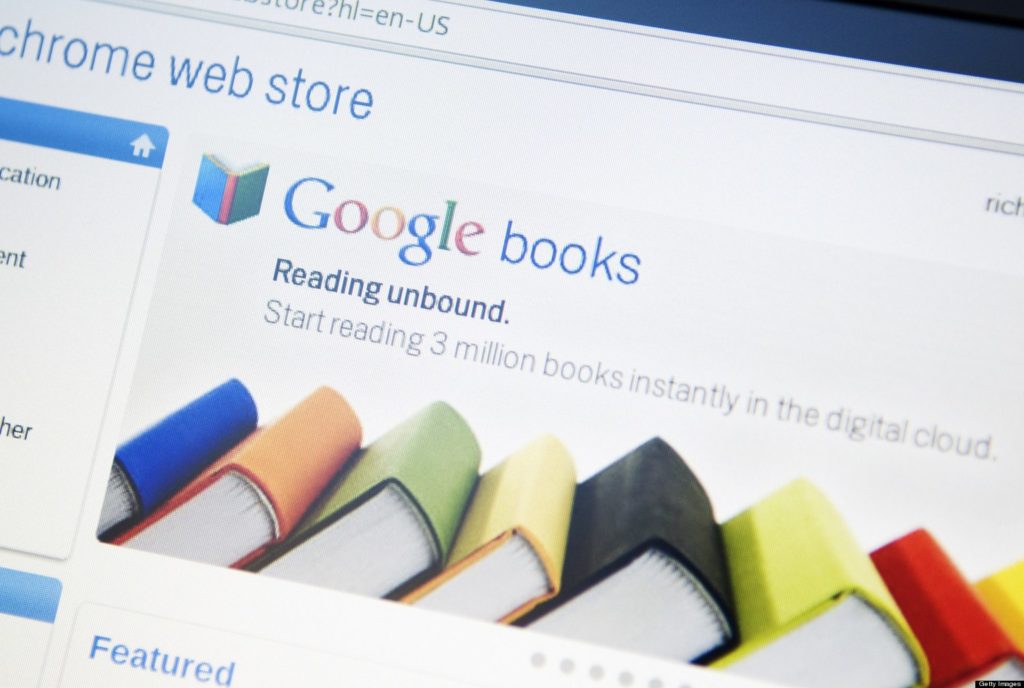 An enthusiastic reader would be aware of Google Books. It works similar to Google search and has the biggest catalogue for books. Addition to that, it has details regarding book covers, a content of the book in table form, book phrases, and passages which have become quite famous.
So yes with this option one can find a book with a vague description and if wanted, then can find a book by its cover art also.
Sample pages of the books can be viewed. Also one can find the details within the book. Not only this, using the advanced book search option, with various filters one can find a book without the title or author. It includes publisher name, a date on which book was published and such other crucial information.
Search using Goodreads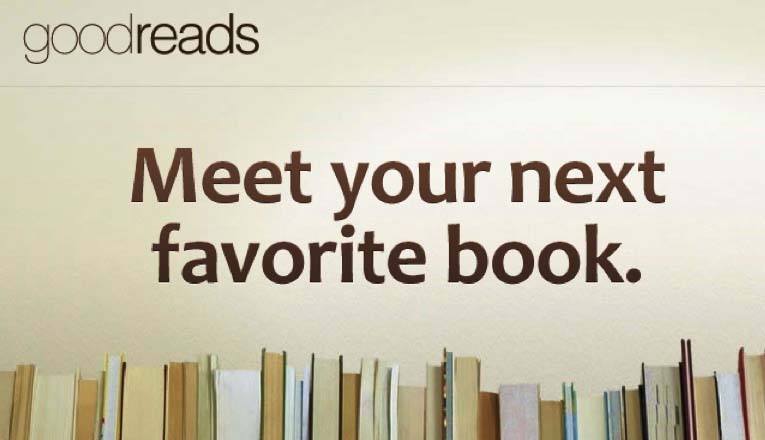 It is a social site which is a subsidiary of Amazon and very much used by book lovers. Other than using it to find the books and their title, one can also discuss with other users regarding books or subjects they want to know. Moreover, it is not just a search engine, but also a knowledge-sharing platform.
Also, Goodreads has the list of books which is categorized into genres. So one can narrow down the titles and thus, come to know what was that book. Users can also get an option to gather their knowledge about new authors or book titles. Isn't that great?
Reddit at your service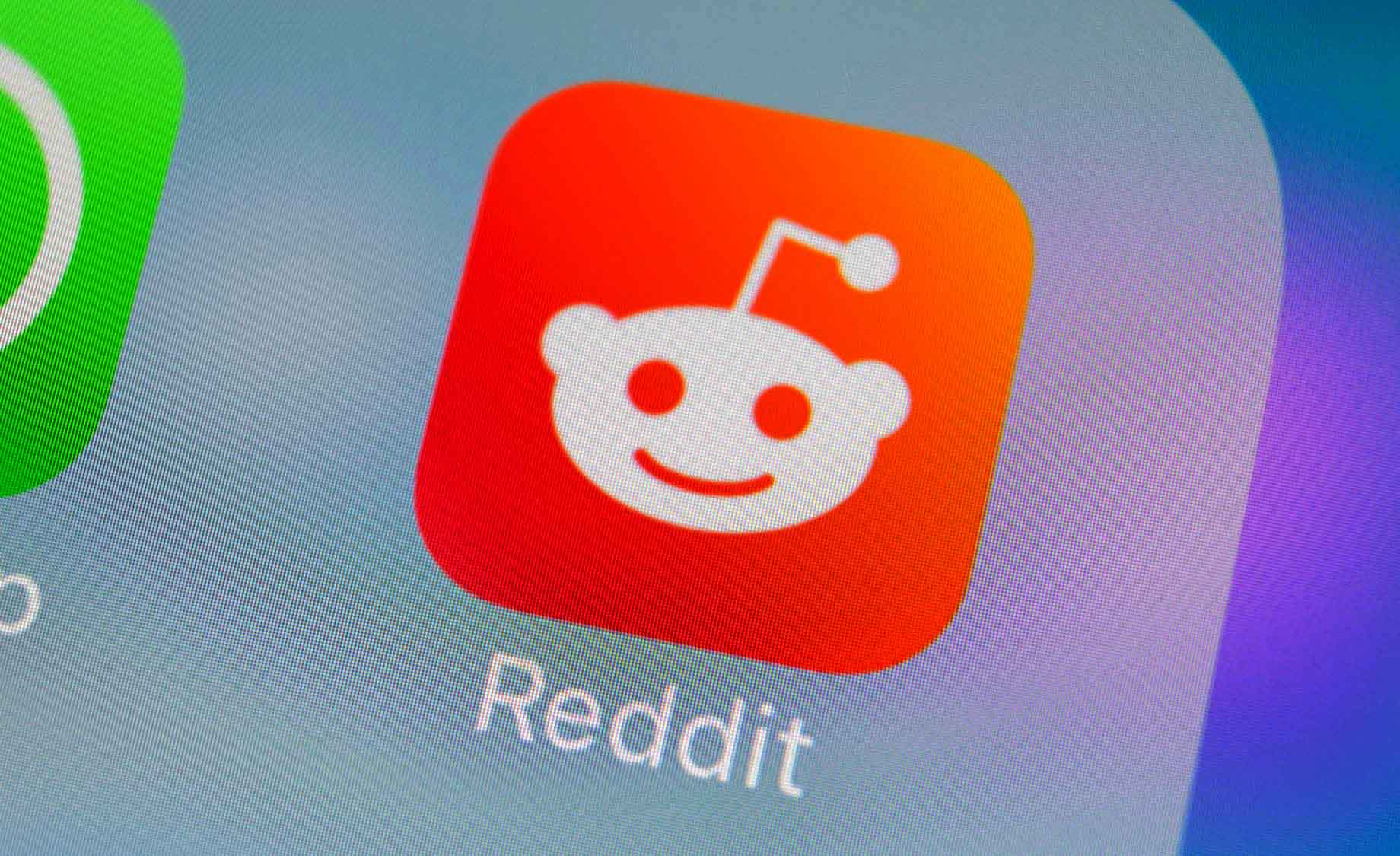 Among many social media platforms out there, Reddit is seriously one of the most underrated that you will come across! Anyways, even if you are starting for the first time on Reddit, there's nothing to worry about as the platform is very simple and straightforward to use. You have a lot of subreddits created where users are ready to help you even with the most difficult queries.
To find a book from vague description on Reddit, you can head to either of the two subreddits: r/tipofmytongue & r/whatsthatbook. These are the subreddits where you can post details about the book that you are notable to remember and definitely someone from the users will help you out in figuring it.
It's true that Reddit makes it easy to find a book when you don't know the title or author but if you don't abide by the rules or guidelines of the community then you may even get banned from the platform. So, even before you drop your first post make sure that you go through the rules and regulations of both the Reddit platform and the subreddit/s that you have decided to go with.
Use Quora to find the book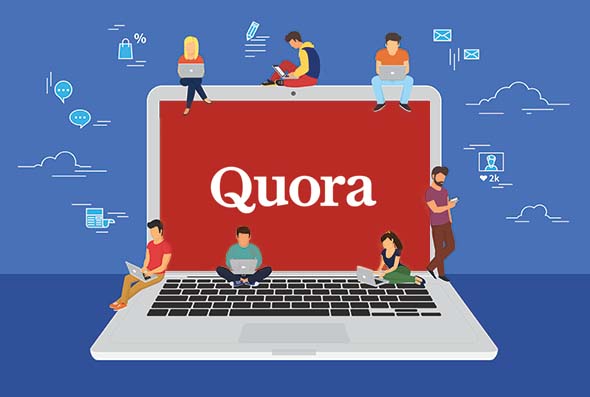 Quora is one of the most popular online tools in the past few years to get all sorts of answers. The questions on Quora can be shared on Facebook, Twitter and other such similar platforms. One can expect a good quality reply for any query.
So yes, Quora can help you to find a book from a vague description. You can also boost the query to get better reach so that you receive a reply soon.
Find a book with Barnes & Noble

One more option to find a book without the title or author is using Barnes & Noble Book Clubs: Lost Books. It is a well known, international bookseller which can help you find your most desired book.
Read Also: How to Delete Shared Photos on Facebook Messenger
Although, it is not much used in compare to Goodreads, still is certainly a good tool to search a book if you can't remember the book title.
Use Amazon to search for books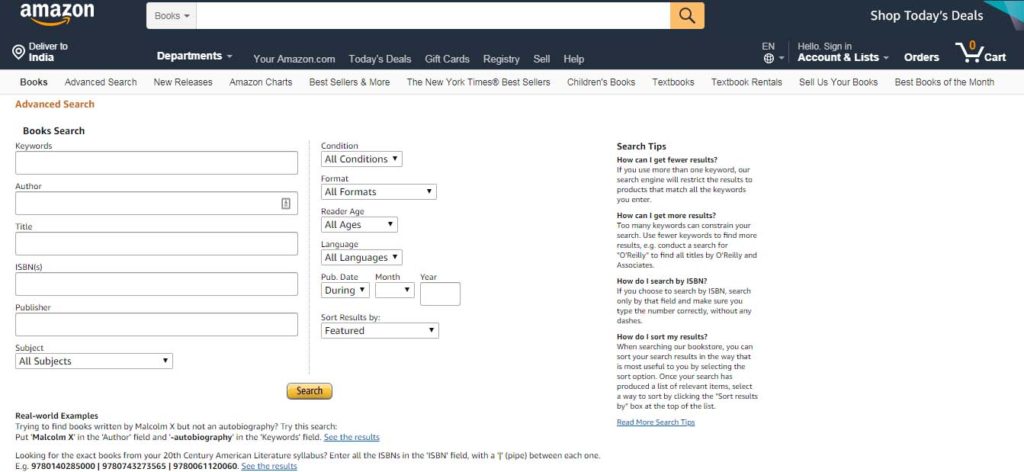 Earlier Amazon had started with a book search engine, and now it has become the most famous search tool to find and buy any kind of book. It has various titles stored in as stock. If you do not find that book on Amazon, it means it will not be available anywhere else. Using a keyword, you can find the book and also it has an option of advanced book search where you will get good search options to make the task easily such as look inside tab to get details of the book.
Bookfinder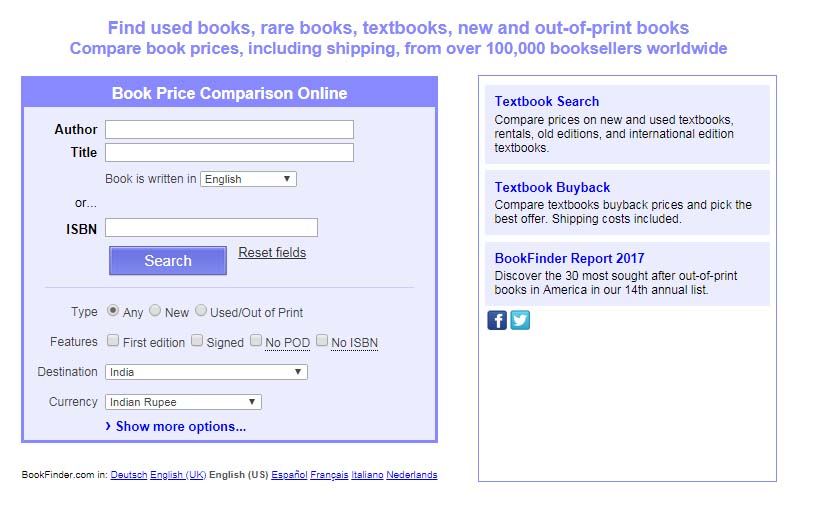 BookFinder is majorly created to find a book from a vague description. Can select books from around 100,000 booksellers. Also, search using various details such as a phrase or a quote from the book. It can find a book by plot also. In case you recall the publication date or the publisher then that can even be used to search the title.
Facebook or Twitter or any other social media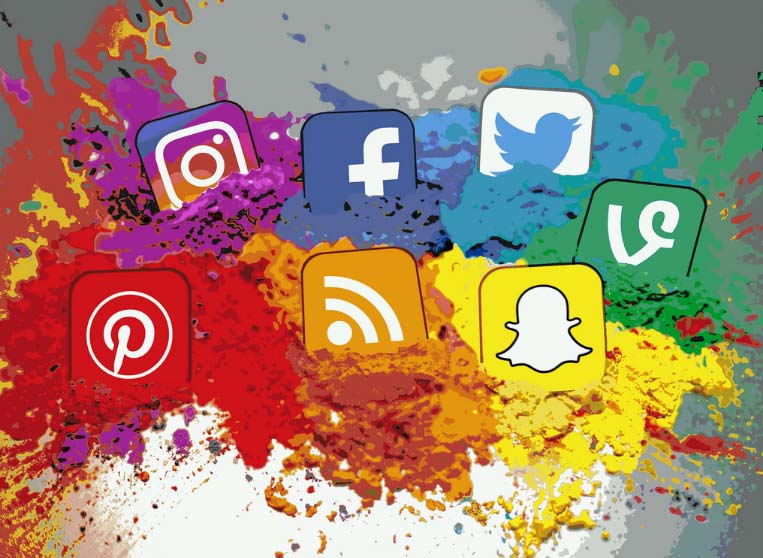 Social media platforms like Facebook, Twitter, Reddit, etc. are good options to find a book that you are looking for. You can post the book description to ask your friends and family who are on these social sites and also you can post the same in any common group such as groups who are engaged in the discussion of various books on Facebook.
These groups will help you get to socialize with various other book lovers. Someone who is aware of that book may help you in remembering the name. Even you can ask someone who is interested in a particular genre of book. This will make you reach your favorite book in lesser time.
Library Thing
If you can't find the name of the book which you have read that this group is one such helpful option, in the post a new topic, you can mention whatever the details of the book you have in mind. Members will give the response as suggestions and thus you can go for the appropriate one.
Ending Remarks
Now our book lovers you do not have to think much and hamper your brain to identify what was that book. The above options will certainly guide you well to find a book from a vague description.
However, the best thing is there are various book lovers around the world and with them finding a book with some basic details becomes very easy.
So recall all the information regarding the book that you can fetch out and easily get your favourite book discovered with just a few steps. If you are unsure how some method works then you can go for a trial first. For example – you can search to find a romance novel by description (you would already know the title).