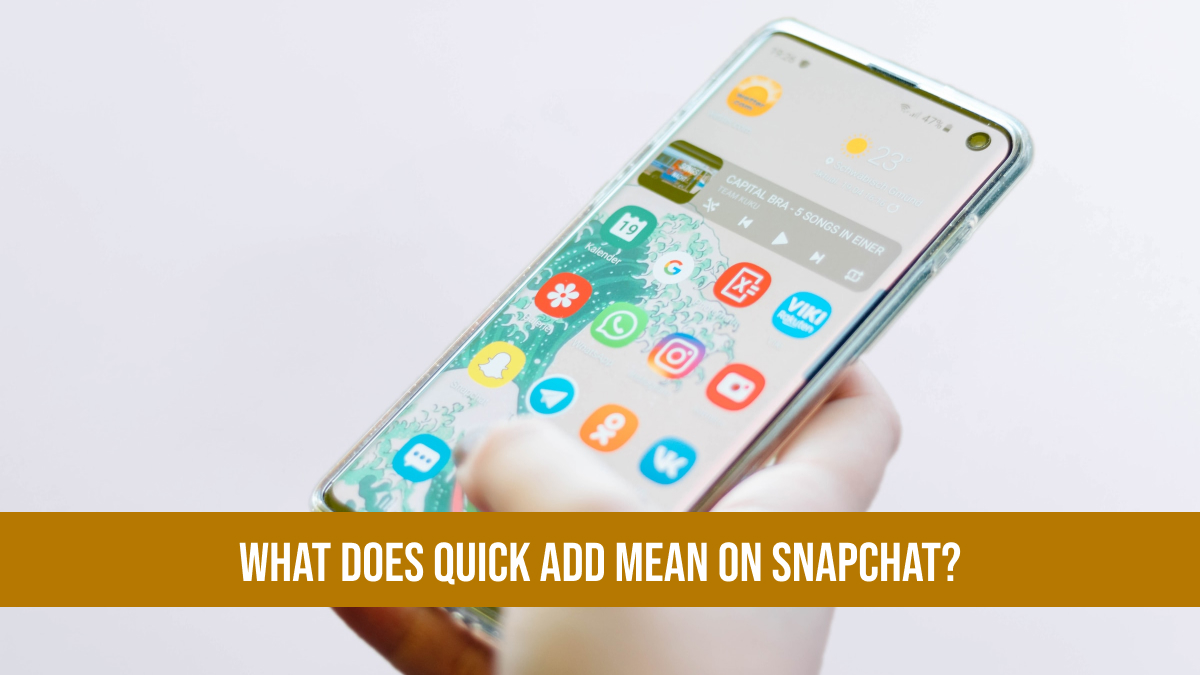 Snapchat is an app which is used all over the world. It is a mobile app for Android and iOS devices. It is often called Snap by its users. Snapchat changed the way we communicate online. In snapchat, you can quickly send a photo using different lenses and filters to your friend, and after they open it, it will disappear. Snapchat was initially focused on private, person-to-person photo sharing, but you can now use it for a range of asks, including sending videos, live video chatting , messaging, video calls, voice calls, creating caricature-like Bitmoji Avatar, and sharing a chronological "story" that's broadcasted to all your followers. Here you will learn what does quick add mean on snapchat.
How to Add Friends on Snapchat
There are different ways to add friends on snapchat, that are as follows:
By Username search.
Through the Contacts saved in your device.
Snapchat URL.
Snap code.
Adding Back.
Along with that, Snapchat allows you to add friends with the feature named Quick Add. So, quick add is a feature that inherently means that you can add people quicker than usual.
What Does Quick Add Mean on Snapchat
The Quick add feature within Snapchat allows you to find new friends. This feature of snapchat helps you grow your Snapchat network. In this feature snapchat suggests some people to you. That suggested people are usually based on the number of common friends or similar metrics.
The Snapchat will suggest the people on your Quick Add can be related to the:
Mutual Friends
The snapchat Quick Add can be based on your friends' profiles. If your friends are added to someone, that person will be shown in your quick add list. 
Your Contacts
If you have saved a number in your contacts list on your mobile phone. Then Snapchat might show that person on your Quick Add.
Profile with the Similar Interest
If you are often posting stories and Snaps with content on 'Food'. Similar profiles with interest in 'Food' would be shown on your Quick Add.
Location
If your location is on then snapchat shows you the people around you using snapchat.
How To Quick Add New Friends On Snapchat?
If you wanna Add new friends on snap via using Quick add feature then you have to follow the simple instructions given below: 
Open the Snapchat application.
Select the Add Friends icon which is located on the top right side of your phone's screen .
On the next screen you can now see the Quick Add column.
From there you can Add the people you know to your Snapchat network.
Read Also:
What Does Added Me Back Mean on Snapchat?
[How to Fix] Snapchat Video call Not Working 2022
Why Does Snapchat Videos Keep Freezing? Find The Fix Here!