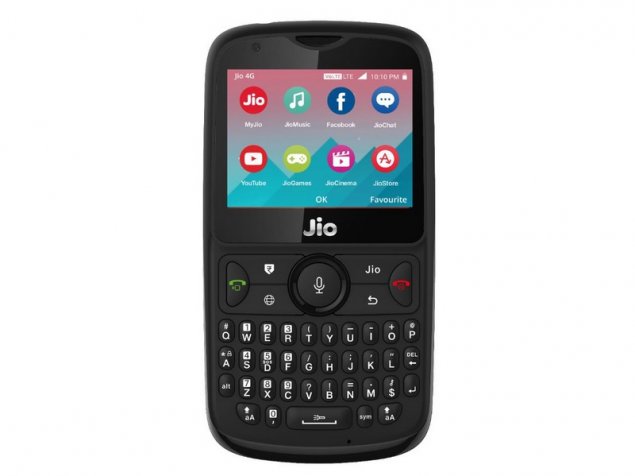 The whole concept of the JioPhone is mass-level access to the new 4G networks wherein Reliance has affected the business by keeping the price low. The Jio Phone offered 4G connectivity whereas  Jio Phone 2 gives added advantage by offering dual SIM 4G with VoLTE support.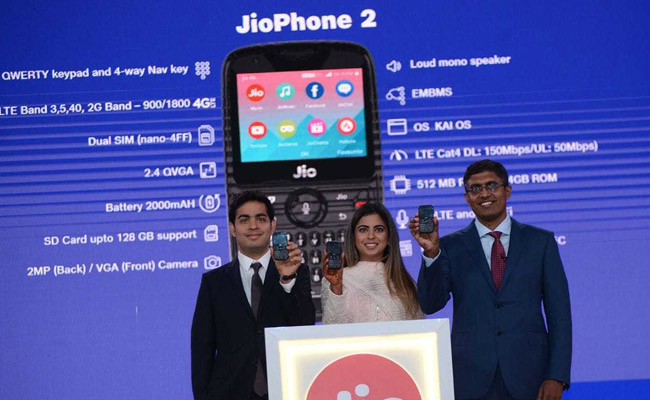 Earlier this month the Jio Phone 2 sold out within minutes as soon as the sale had begun.  This newly launched handset has become a very popular feature phone.
Sale in the previous version was done extensively. However, in the new model, there was less marketing.  this time the new model was sold online only with very less marketing. This new version was offering smartphone-like features at a very low price, which made it so popular in short span.
Let us see how this phone stands out in the list of entry-level budget phones which were termed affordable.
Entertainment
In the Jio Phone 2 users will get entertainment features such as JioTV, JioCinema, and JioMusic, apps. It includes a whole range of television and cinema entertainment along with music streaming and downloads.
Video Calling
Many smartphones do not offer video calling at a low budget. Also in India, many people do not have access to laptops or desktop computers with internet facility for VoIP calls. Hence, VoLTE feature in Jio Phone 2 proved beneficial in a significant way.
Reliance also understood the mentality of a typical Indian family culture in regards to video calling. This made Jio Phone 2 the most wanted model.
New-age Apps
Today feature phones need apps such as Facebook Youtube, WhatsApp, and Google Maps. Reliance identified this feature in an exceptional way as many smartphones don't offer such a facility at a reasonable cost.
Most of the users spend time on these apps which made Jio Phone 2 a much-needed model as its pricing was affordable in comparison to other smartphones whose annual insurance cost was coming to Jio Phone's price.
Voice Assistant
For the first time, the voice assistant by Google was offered in its previous version. This Google-based voice assistant can be used in the Hello Jio feature of the MyJio app in both English and Hindi. It also provides some important voice-control search features like checking sports scores, playing music and weather updates.
Affordable 4G
Reliance has disrupted the concept of mass-level access to the new 4G networks, by keeping the price extremely low.
The previous version offered 4G connectivity whereas the Jio Phone 2 has moved one step ahead by offering dual SIM 4G with VoLTE support. Hence, to use a dual 4G SIM phone you just have to spend Rs 2,999.
Also with that Jio Phone users can exchange their feature phones with new 'smart feature phone' for just Rs 501.
Read Also:
Reliance JioPhone 2 Exciting Flash Sale is here : How to book the phone?
Reliance Jio 2nd Anniversary offer- Company floats 10gb data pack