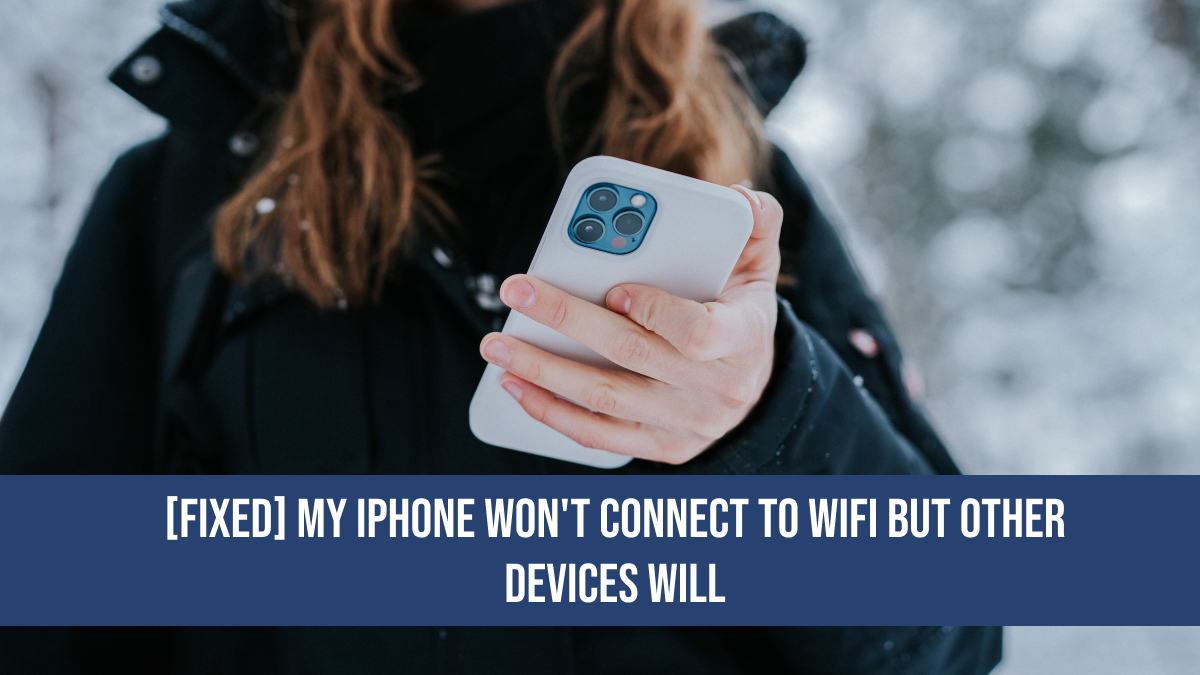 There are certain reasons why your iPhone won't connect to your Wi-Fi network! Sometimes your PC, laptop and other mobile phones in the room may get connected to your Wi-Fi but only your iPhone won't even get connected! It can be really frustrating when people around you can access the internet over a Wi-Fi network and you just can't connect to it! Well, if you're also facing the same problem and keep asking yourself why My iPhone Won't Connect to Wi-Fi But Other Devices Will? Well, worry not and stop questioning yourself as we have found the solution to fix that particular problem. Give this article a read!
Reboot your iPhone
Sometimes rebooting your iPhone can solve the minor issues in connectivity. You can restart your iPhone to check the Wi-Fi sign appearing and caching signals. These easy steps can help you to reboot your iPhone:
Press and hold the side button until a pop up of Power Off appears.
After that, the slider will appear on your screen. Slide it to turn off your device.
The iPhone will be turned off within 30 seconds. 
After a minute, turn on your iPhone by long pressing the side button.
Turn on and off the Airplane mode
Turning on airplane mode in your iPhone and switching it off can solve this problem. This is a very old trick and it works like magic. The simple steps which switch on and off the airplane mode in your phone
First of all go to the Settings option
Scroll down and go to the Airplane Mode option 
Toggle on the Airplane Mode
As soon as you  turn on Airplane Mode, your iPhone will disconnect all the network.
After a few seconds toggle off the Airplane Mode
Delete the saved Wi-Fi networks
You can reset the settings on your iPhone if you are not able to connect to the Wi-Fi. If you reset the network, it will delete all the corrupt files and allow you to connect the new networks. To delete the corrupted files or data and reset the network setting follow the steps given below:
Tap on the Settings options.
Go to the General  option.
Scroll down and select the Reset option.
On the next screen select the  Reset Network Settings option.
You have to enter your passcode.
After entering the password, tap Confirm to reset the network setting.
If the method 1 doesn't work, try the 2nd and than 3rd and it will surely work! If you're still unable to connect to that Wi-Fi network, it could be because the network manager has blocked your access from the network. If you're the owner of the Wi-Fi device, check blocked devices from settings of Wi-Fi or ask the owner to unblock you.
Read Also: