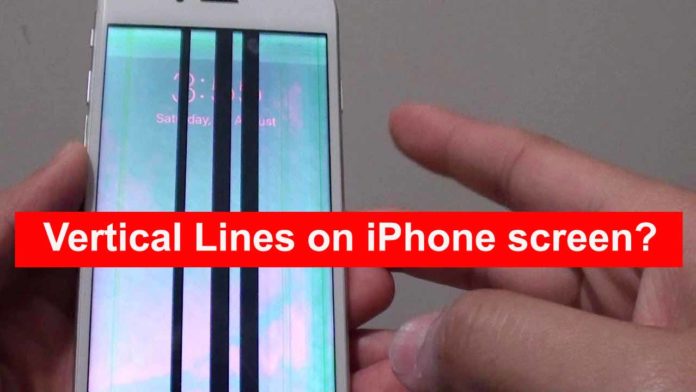 Sometimes, the iPhone users face some vertical lines or iPhone screen stripes in their iPhone 5, iPhone 5s, iPhone 6, iPhone 6s, iPhone 7, iPhone 8, iPhone X, or any other model. There are numerous iPhone users across the globe who are facing this kind of issue. When your iPhone's broken down screen illustrates some vertical lines, it is most obvious that users get panic. But, now things got easier. If you are also an iPhone user, there is good news for you. In this article, we guide you on how to fix vertical line on iPhone screen.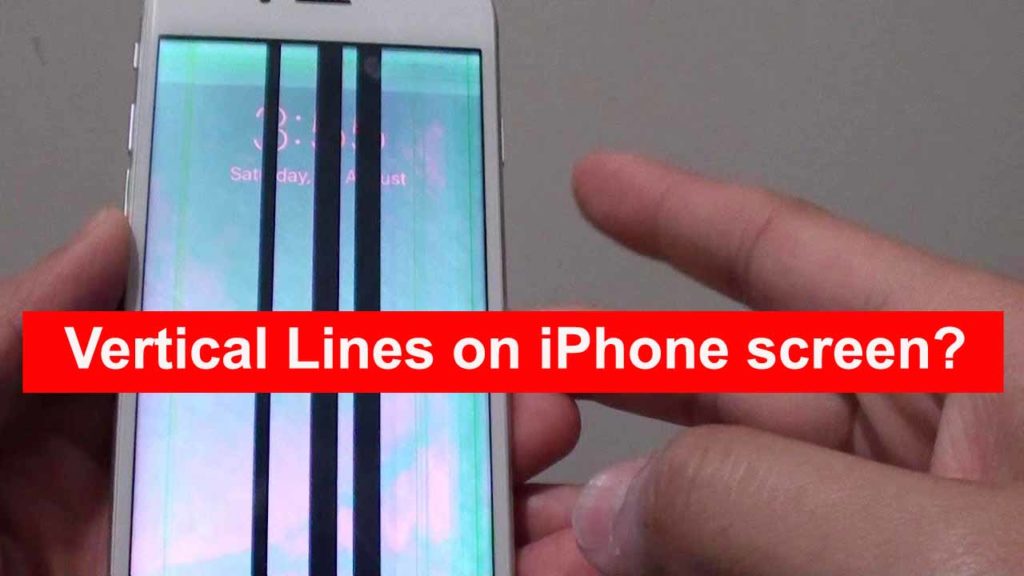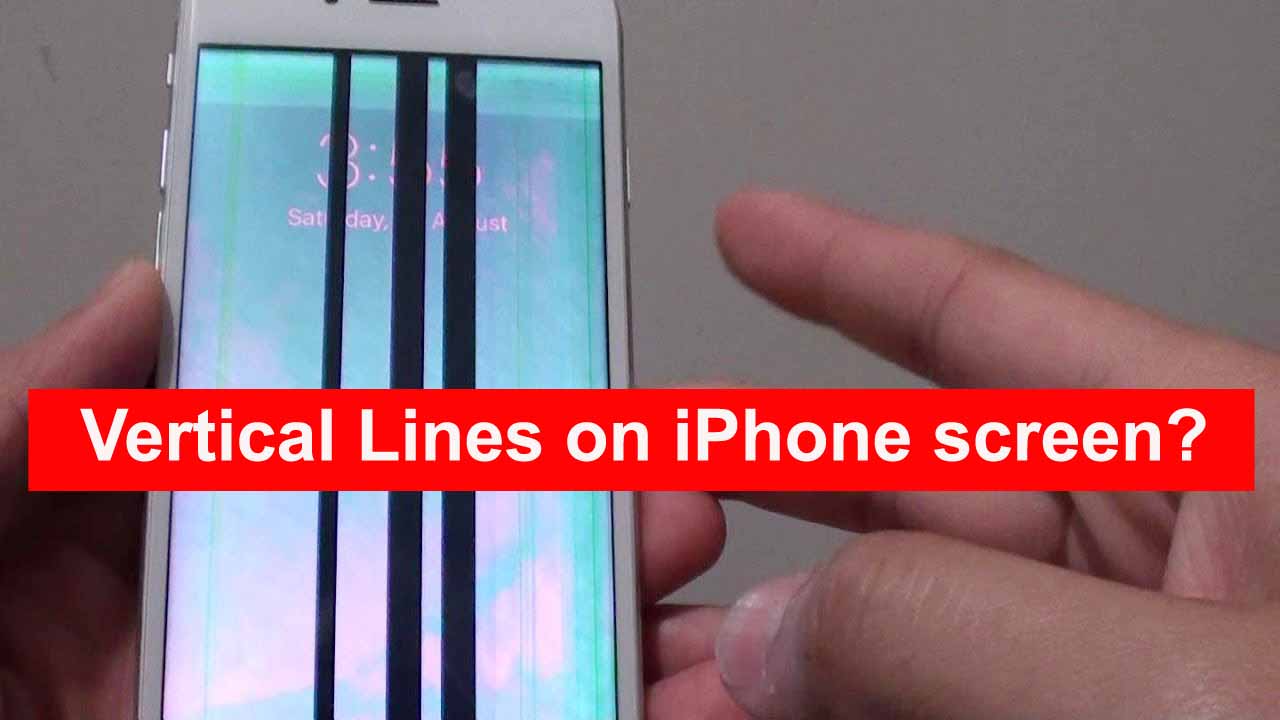 The vertical line on the screen is a flexible type of issue. Either you are using iPhone 5 or iPhone X, you should not get frustrated anymore. Below, we mention some efficient and simple steps regarding 'how to fix vertical line on iPhone screen or water damage screen lines on iPhone screen'. Thus, continue reading and get rid off from iPhone vertical lines on the screen with vertical white by following the below mentioned simple steps.
Why vertical lines showing on iPhone screen?
Before knowing the effective steps regarding "how to fix vertical white lines on the iPhone", you need to know about the major causes due to which these lines occur in your iPhone. Here are some potential causes of happening of vertical white lines in your iPhone –
Read Also: Fix google maps not working error
Static charge – The static charge or the Electro Static Discharge (ESD) is an important aspect which causes the vertical lines in your iPhone screens.
Bad Connection – The bad connection in your iPhones is another foremost cause of vertical; while lines in your iPhones. In addition, the vertical lines appear if flex cables of your phones are badly connected.
Damaged IC – If display IC of your iPhone's screen is completely damaged, then it is known as another major cause of appearing some vertical lines in your iPhone.
Fix Vertical Lines Issue on iPhone without Using Any Tool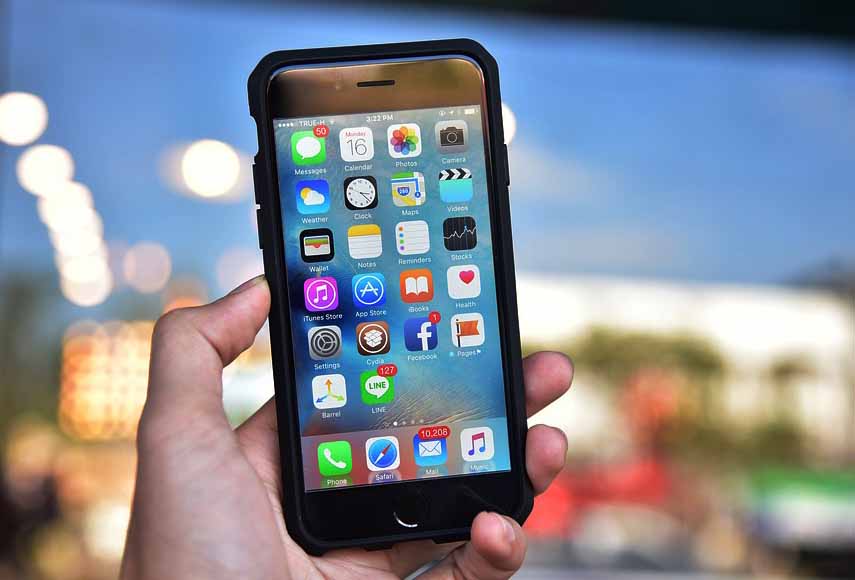 You can fix the vertical Line issue on your iPhone by using tools or manually (without using any tool) Below, are some methodologies which help you to obtain a foremost way to fix vertical lines in iPhone X to iPhone 5 without using any type of tool. In the below methods, they are not recognized as an advanced method.
Read Also: Best Ways to watch blocked YouTube Videos
These methods are helpful to fix the issue of "iPhones broken screen that shows some vertical lines" by using some default options which are already integrated with any iOS devices.
Force to restart your iPhone to repair Vertical Lines on Screen
Here are some steps 'how to force restart iPhone & resolve vertical lines issue on iPhone screen'.
Steps For iPhone X
Step1: Press the Side key of your iPhone X and volume + or – key & hold them mutually.
Step2: Once a slider appears on the screen, drag it & turn it into the iPhone X.
Step3: After that, you have to press & hold Side Button once more to restart your iPhone X.
Steps For iPhone 8 or Earlier
Step1: Press the top or side button & hold the button until a slider appears on the screen.
Step2: Simply drag the slider & turn your iPhone (iPhone 8 or earlier models) off.
Step3: After that, press & hold top button or side button unless and until the iPhone logo appears on the screen.
Restore the iPhone X to iPhone 5 to repair Vertical Lines issue
The vertical Lines issue can be fixed without using any type of tool but by simply restore your iPhone X/8/7/6/5. Follow the below steps and fix the issue –
Step1: Start the process by opening the iTunes on your computer or laptop.
Step2: Now, simply connect your iPhone X/8/7/6/5 device to that particular computer (Mac or PC) by using original iOS cable.
Step3: If driven properly, follow the steps shown onscreen by offering the passcode.
Step4: Choose iOS device option as it shows on iTunes.
Step5: Here, you will get a summary panel, just click on the "Restore" button.
Step6: When implemented the same, you have to confirm your restoration procedure.
Step7: At the time, your iPhone X/8/7/6/5 device is erased from iTunes & latest versions of iOS will install in your iPhone.
Step8: Your iPhone X/8/7/6/5 will properly work as the new one & configure the effectual way as you would like.
Reset your iPhone X/8/7/6/5 to Fix the Vertical Lines issue
If restarting and restoring your iOS device does not fix vertical and horizontal lines on the iPhone screen, you have to try the reset method in order to revamp the issue. Follow the following steps to restart your iOS device –
Step1: Click on "Settings" & click to the "General" option.
Step2: Select the "Reset" option.
Step3: Click on the "Erase All Settings & Content".
Step4: If driven successfully, you have to log in to your iOS ID by using your credentials.
Step5: Give a confirmation when driven properly.
Step6: Wait until your iOS device gets erased.
Last Line
The above methods are useful to fix your line on iPhone screen issue without using any type of tool and powerfully assist you to overwhelm the issue in your iPhone X/8/7/6/5.
Thus, follow the steps patiently and maintain the proper functioning of your worthy iPhone.