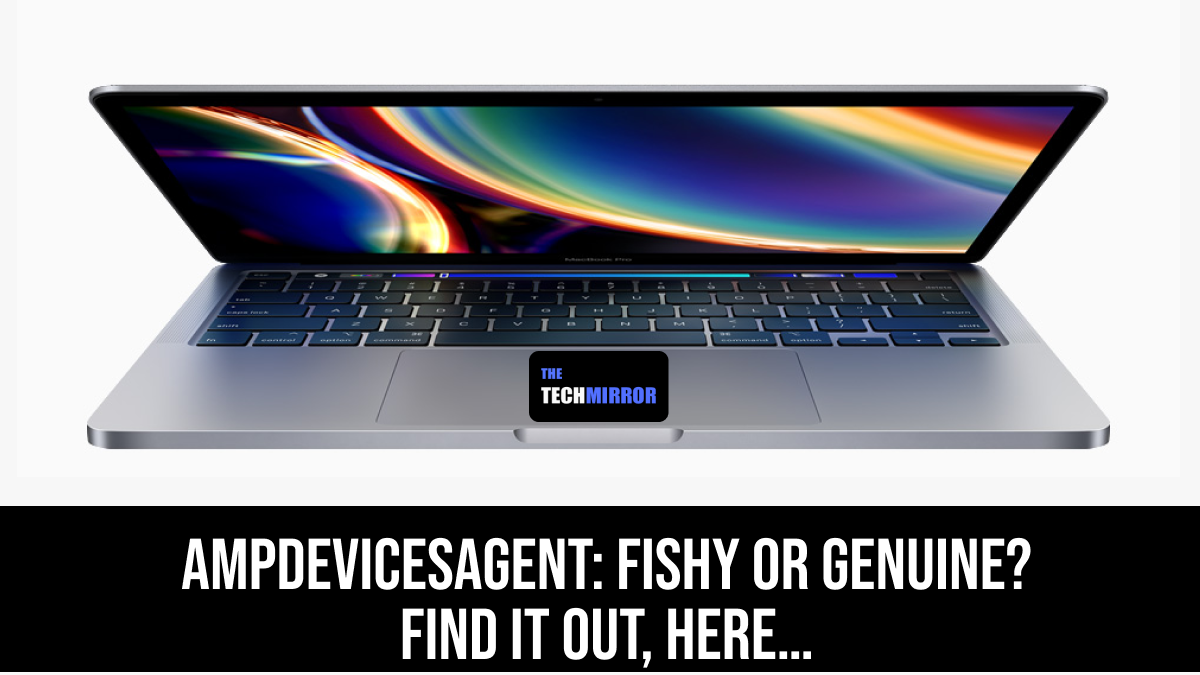 If you own a Mac device you might have often seen an AMPDevicesAgent notification message seeking your permission to enter the keychain passwords. The message keep on popping up your Mac screen every now and then and it reads: "AMPDevicesAgent wants to use your confidential information stored in iOS backup in your keychain. To allow this, enter the login keychain password."
Though it is not obvious from the message that it comes from Apple and appears distrustful, moreover it has raised many security concerns for users; hence we have compiled this blog article to make you clear about What AMPDevicesAgent is and why it needs your password?
So let's read on to have answers for all your questions related to AMPDevicesAgent.
About AMPDevicesAgent:
Most of the users think of it as malicious software notification since the message does not specify that whether it is from Apple or not. Also it is not clearly stated in the message as to why the process needs the keychain access.
So to clarify the issue, you must note that AMPDevicesAgent is nothing like some 3rd party software and is not at all resulted due to a virus (or malware). So what actually it is? Let's find it out, here….
What is AMPDevicesAgent?
Included with MacOS Catalina, AMPDevicesAgent is a new background process device manager accountable for the synchronization and backup of iOS or iPadOS devices using Finder. This usually appears while you are trying to sync your Mac devices over Wi-Fi or either when you go for connecting your iPad or iPhone to your Mac Device using a USB cable for the very first time. It is also used for the purpose of restoring and updating your Mac devices.
In fact, AMPDevicesAgent is illustrated as an Apple process and is an element of the Frameworks in your Library folder located at: (/System/Library/PrivateFrameworks/AMPDevices.framework). You can verify about its authenticity by navigating to Activity Monitor as well.
Why AMPDevicesAgent needs your Password?
AMPDevicesAgent is surely not a virus or malware; rather it is a part of the MacOS ecosystem. Hence getting this AMPDevicesAgent notification message is quite normal, and you should not be much concerned about it.
AMPDevicesAgent wants to use your confidential data and other information stored in your keychain at "iOS backup". The notification asks for your passwords to get an access to your keychain that bears a detail of all your saved passwords as well as added sensitive information such as credit/debit card details.
You get this message showing up on your device when AMPDevicesAgent in MacOS Catalina wants to perform a local backup of all the devices connected over Wi-Fi. And if you deny access, the error message keeps on asking your password repeatedly.
It is an expected behavior and you may not have to worry to enter your keychain password. Enter the login keychain password to allow this.
In case you don't know what your keychain password is, you must note that it is the same as that of your login password. There is an option of getting it changed by following the path as:
System Preferences > Security and Privacy > General > Change Password
Expectantly, you have your answers about AMPDevicesAgent by now. For more such tech articles keep visiting us.
FAQs
What is AMPDevicesAgent on my Mac?
The AMPDevicesAgent on Mac is a device manager that is used to backup, restore and update devices. It occurs when you sync your devices over a Wi-Fi connection.
Read Also:
Learn What is AMPDeviceAgent on MacOS?
How To Automatically Delete Emails In Gmail? – Learn It Here