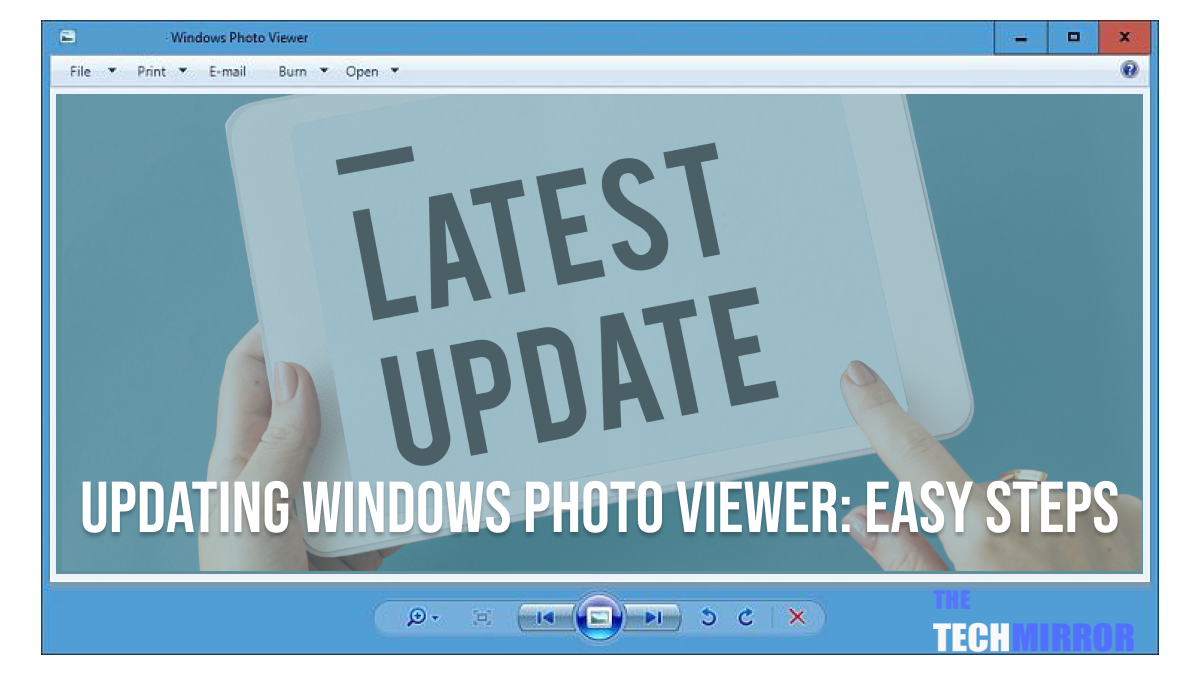 Windows Photo Viewer is an in-built program meant for photo viewing and editing in Windows 7 and later versions. However, there are occasions when Windows Photo Viewer is unable to open some image with specific file formats. One of the reasons behind this is that your application needs an update. If you are also the one who is experiencing problem with Photo Viewer and not able to view your photos on Windows PC or Laptop, here are easy steps for Updating Windows Photo Viewer.
Updating all the software is pretty essential to make the software run smoothly without any bugs or cache. Making all the software up to date also makes the operating system run smoothly.
Why to Update Photo Viewer on Windows:
Photo Viewer is among vital tools which you use on a regular basis on your Windows device. To have error free functioning of the application it is necessary to update your Photo Viewer if you have an outdated version of the same. If you fail to do so you might face a few bugs that would not allow the application to open your photos properly or edit them.
How to Update Photo Viewer on Windows:
It is not a big deal to update Photo Viewer. You can get the task done by yourself through Windows update feature. You are simply required to follow the steps below to update your Windows photo viewer at ease:
Power on your Windows PC/Laptop.
Press the Windows  key provided on the keyboard.
Go to Control Panel.
Now click on the option called "System and Securities"
In the new window which appears on the screen, find the Windows Update and then click the"Check for Update" link provided under it. (Windows will now start to search for updates and list them on the screen)
Look for the Photo Viewer icon on the displayed list, and check the box provided next to it.
Then click the Install Updates option at the bottom, as you make a click on it a license agreement box will appear, click "OK" to continue.
It will now set up Updates to install, wait until installation is finished.
Once it is done a window with Restart option will appear on screen, allow it to finish the process and apply the changes to your device.
Immediately post restart you can get to have the benefit of the new features if introduced or use Photo Viewer tool flawlessly without any glitches.
Conclusion:
Updating Windows Photo Viewer is quite an easy task. All you need to do is just practice the steps given in this article. Hope you find it handy and to get more of such tech solutions stay tuned with TheTechMirror.
Read Also:
An easy guide on how to outline in Paint.NET
HyperX Cloud 2 Mic Not Working On Windows 10
How to Enable iTunes Dark Mode Theme on Mac and Windows