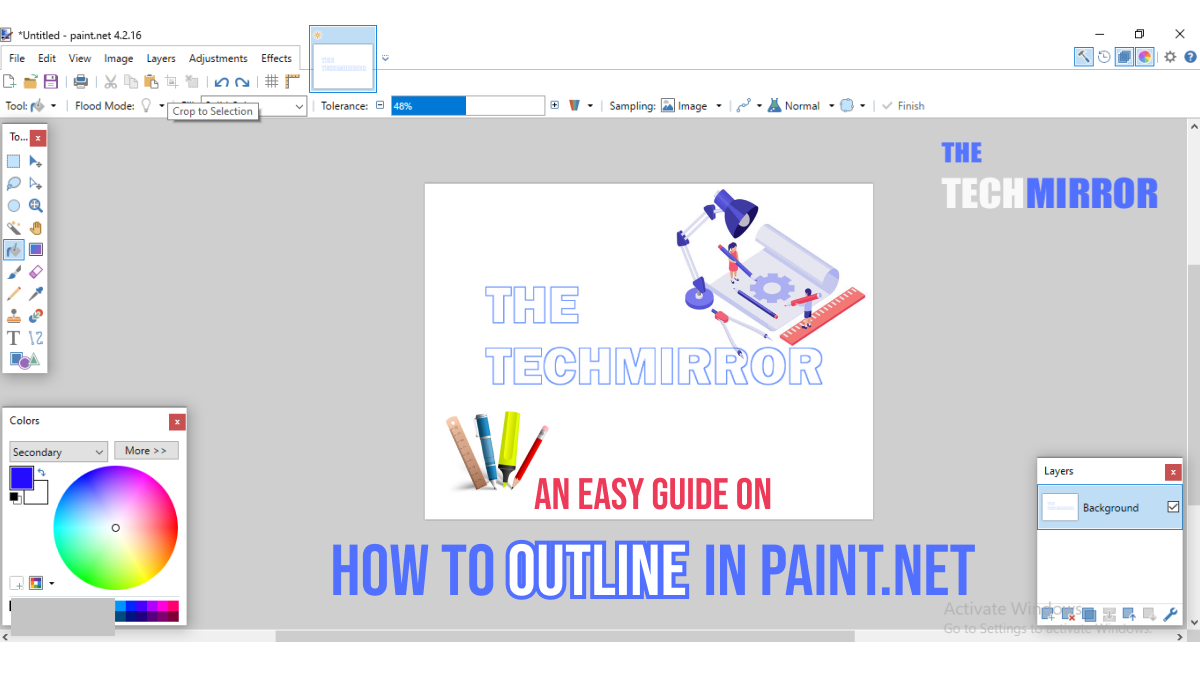 For any web or email designer the most common task while editing images is to give an outline to text and other objects making it more viable and visible. Creating memes, adding captions to images, or even highlighting the text on an image so as to make it more clear and readable are few of the usability of outlining text or an object. Hence it is quite obvious on designers' end to know how to outline text and other objects using Paint.Net or alike photo editing tools in 2023.
What is Paint.NET and how to use it?
Paint.NET (aka Paint in simple parlance) is an open-source photo editing tool equipped with numerous advanced features which are usually a part of classy photo editing programs. It is an excellent image editing and art creation program available simply at just no cost. Not only a good budget application Paint is quite a handy tool which is relatively easy to learn and use.
If you're looking for such an editing and painting tool for a class or as a hobby, Paint is just a perfect pick. Highlighting or outlining an object in Paint.NET is an effortless and trouble-free process that can be easily accomplished in just a few clicks.
Here are the instructional steps that will clearly make you understand how to outline a text or object in Paint.NET:
Step 1: Open Paint.NET and type/copy your desired text.
Step 2: Now click "Magic Wand" from the "Tool" tab in the menu bar. Select the specific text/characters you want to outline. (You can select entire text by single click or multiple characters by pressing "Ctrl" button.)
Step 3: Then go to Effects > Stylize and click "Outline"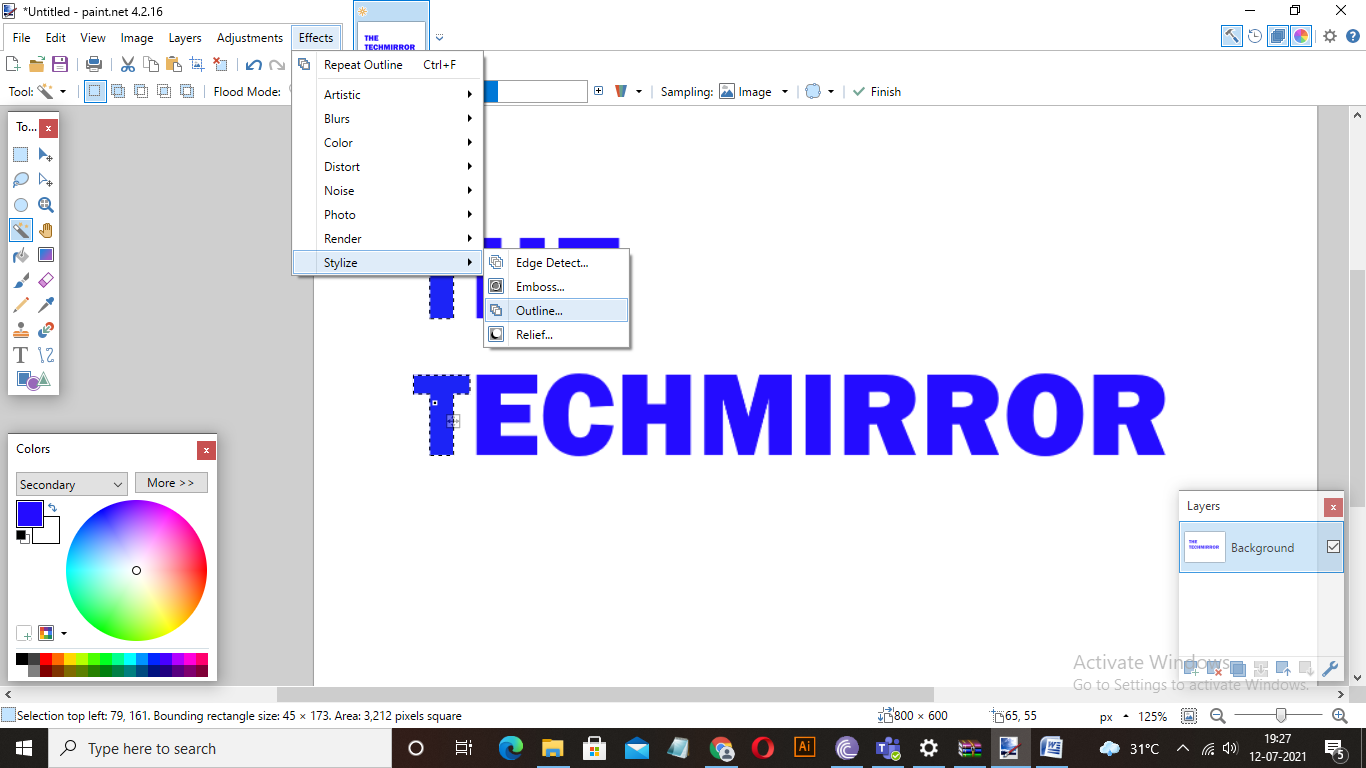 Step 4: Adjust Thickness and Intensity as per your preference and click OK.
Step 5: Now your edited text will be shown with an outline of color that you selected for your text.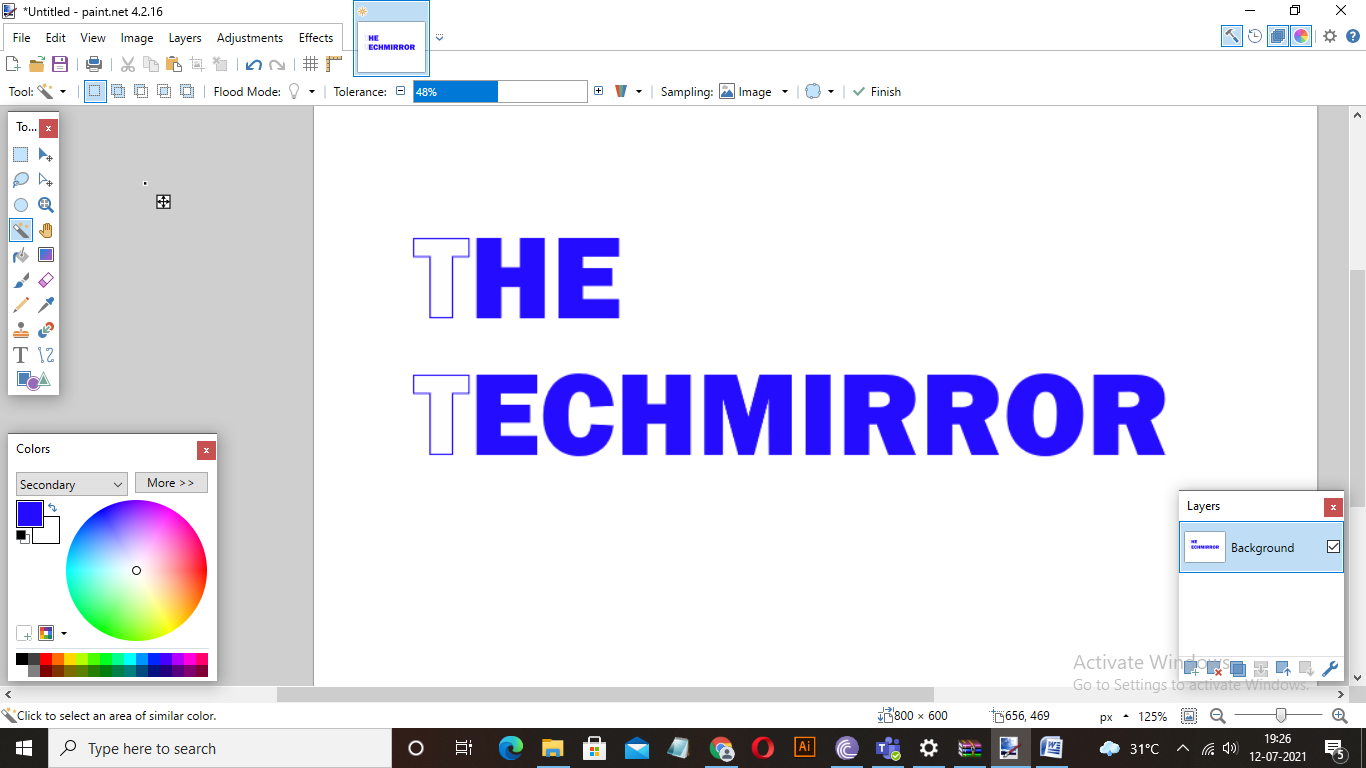 Step 6: As an addition, if you want to add any other color to the text, just choose a color from color picker and use paint bucket to fill the character/text.
Concluding Remark: With a status of being swift and simple to use, Paint.NET proves to be a great help for beginners or amateur designers. If you're among people who just need to make minor edits or create basic artwork, Paint can be of assistance to save both time and money with immensely appealing and engaging results.
FAQs
How do you outline an object in a picture in Paint.NET?
You can use pencil tool to make an outline of an object in a picture in Pain.Net But, it will surely take lots of time to do in paint. So, better prefer an upgraded software.
Read Also: