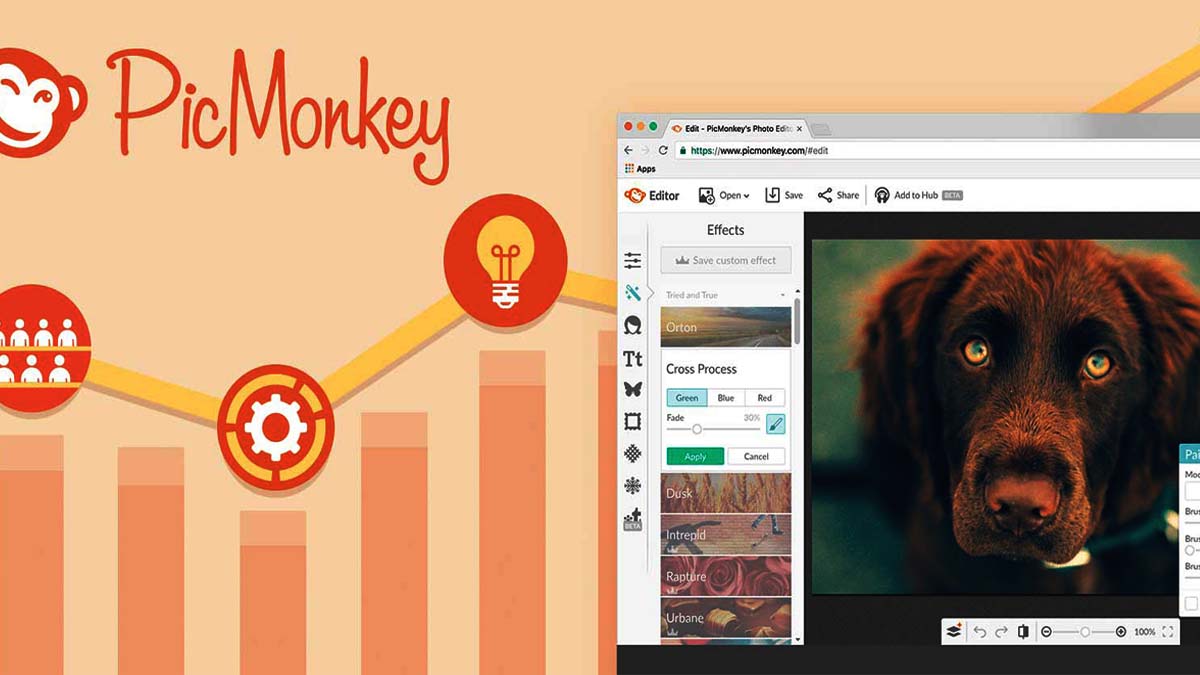 PicMonkey is one of the most advanced and fantastic photo editing tools used by millions of users worldwide. Till some time back, PicMonkey used to be a completely free tool but in the recent times we have seen that a lot of features of the tool are now only available under the premium (paid) section. Due to this reason, people have started migrating to a better PicMonkey alternative in the market. Seeing this trend among users, we decided to come up with the free photo editing sites and services which can be considered very similar to PicMonkey.
9 Best PicMonkey Alternatives
Canva Photo Editor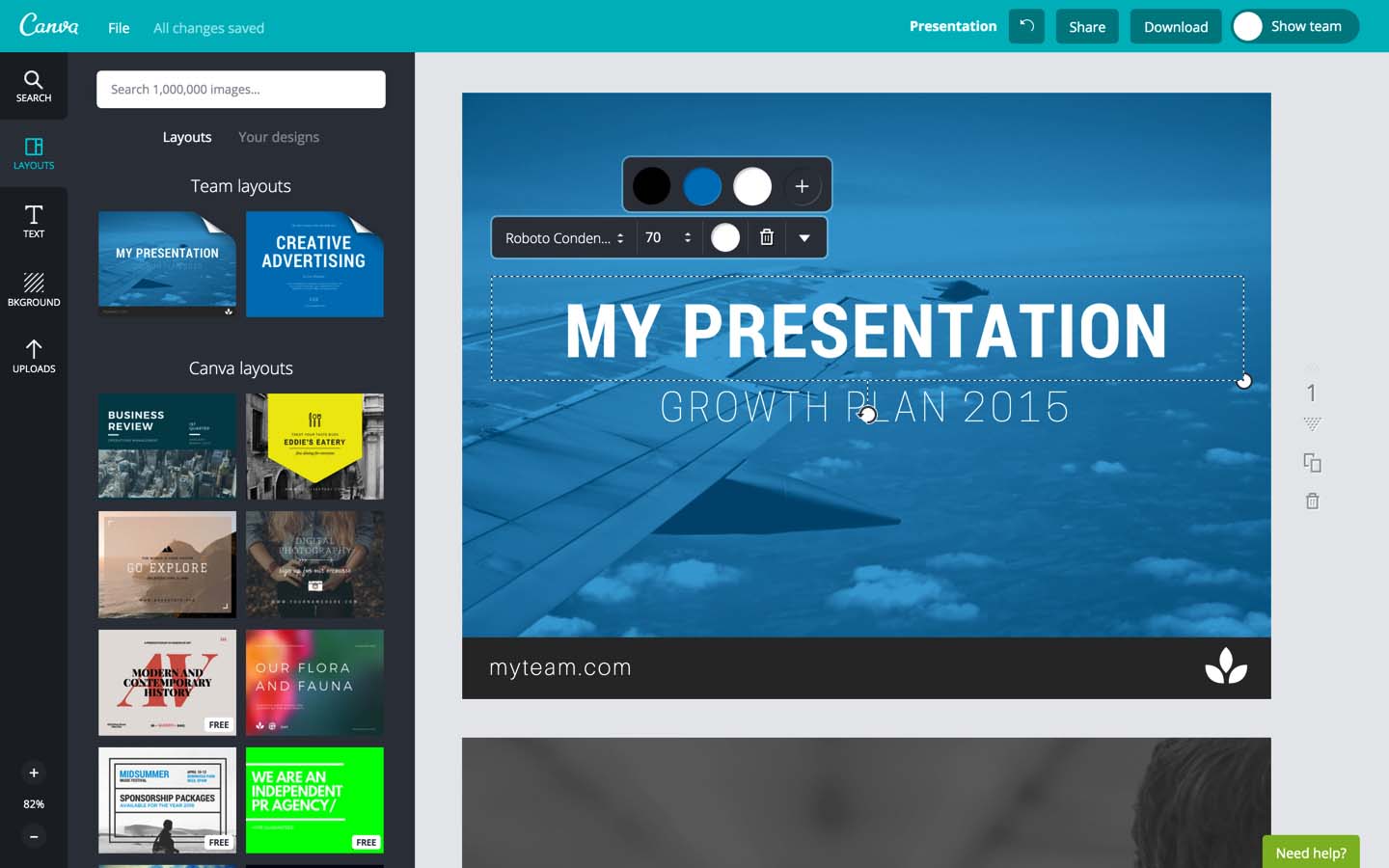 If you are looking for a simple and straightforward web-based photo editor that can get you started instantly then you must go for Canva Photo Editor. This tool is available both as a mobile and web platform. The best part about this tool is that there's no need to integrate any kind of third party plugin.
To get started, you can start editing on the demo image. Once you are familiar with the main features, you can directly download or upload your photo to begin editing. Every essential tool, filter, effect, etc is available directly on the main screen. With just a simple single click, you can start your journey of editing!
Links: Canva Photo Editor | Android | iOS
PicsArt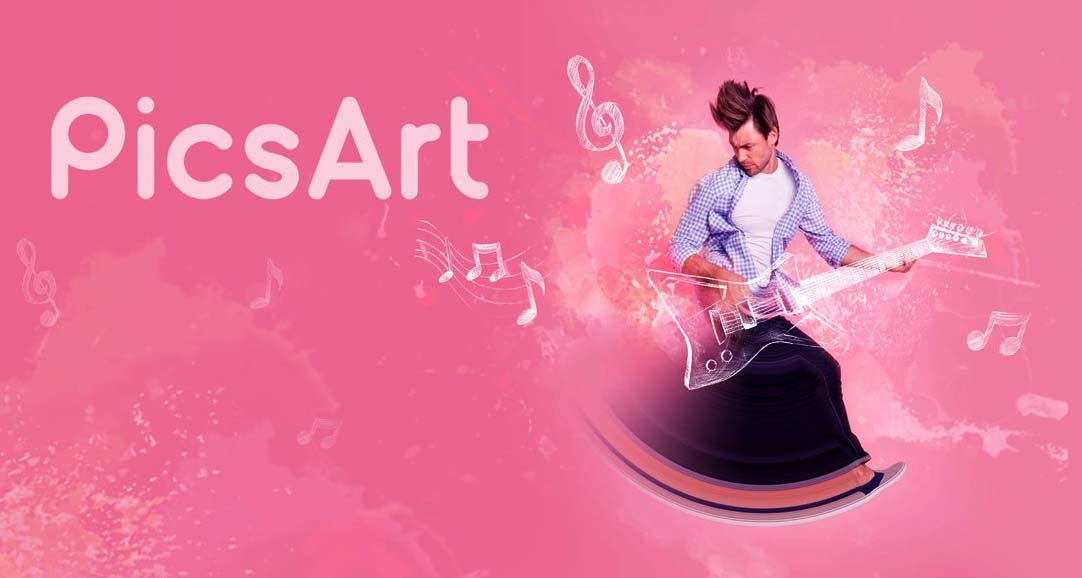 PicsArt can be considered as the best photo editor alternative for not only PicMonkey but even for other major photo editors. Right from designing YouTube channel banner to editing a pic for your Facebook profile pic, PicsArt is just so much versatile. The best part is that the UI is very simple and straightforward yet it doesn't cut down on any essential effects or features.
PicsArt isn't just limited to photos, you also have the option of expressing your creativity through videos. There are so many features in the free PicMonkey alternative that you are just going to get confused about which feature to leave and which to try. PicsArt is a tool which has been able to maintain its popularity and recognition since years. It looks like in the coming time also, the tool will continue to remain a beast only.
Links: PicsArt Editor | Android | iOS | Windows
Ribbet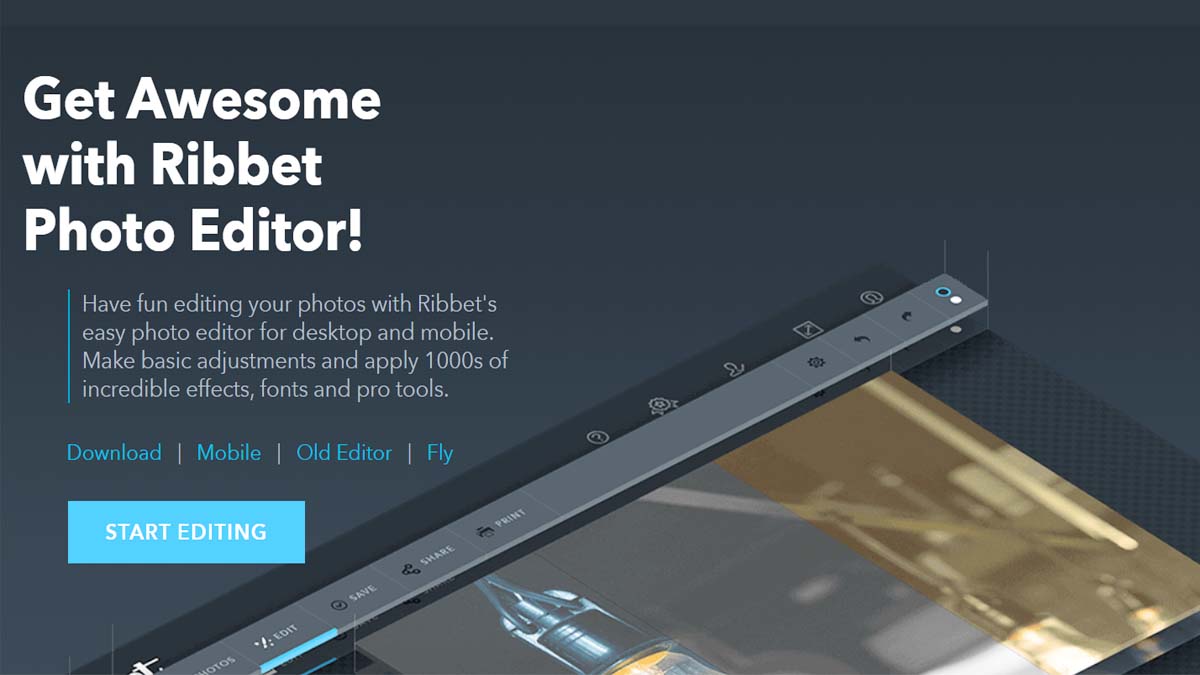 Ribbet sports a fantastic and futuristic interface, making it stand out from other similar free photo editing sites. The whole theme that Ribbet runs on also seems to be a lot more appealing and faster than other mentioned programs. You can use the tool to edit your pictures and create a collage. Also, don't forget to have your flash player installed and enabled as the tool runs on it.
When you head to the website for the first time, you will be asked to choose from light or dark theme. If we take a look at the editing part or the part where the actual work is going to take place, then we can say that it's quite similar to the functioning of other mentioned websites.
Once you successfully finish your editing, you can save the file and also share it with your friends through different social media channels including Facebook, Twitter, Instagram, etc.
Links: Ribbet | Android | iOS | Chrome | Windows
Pizap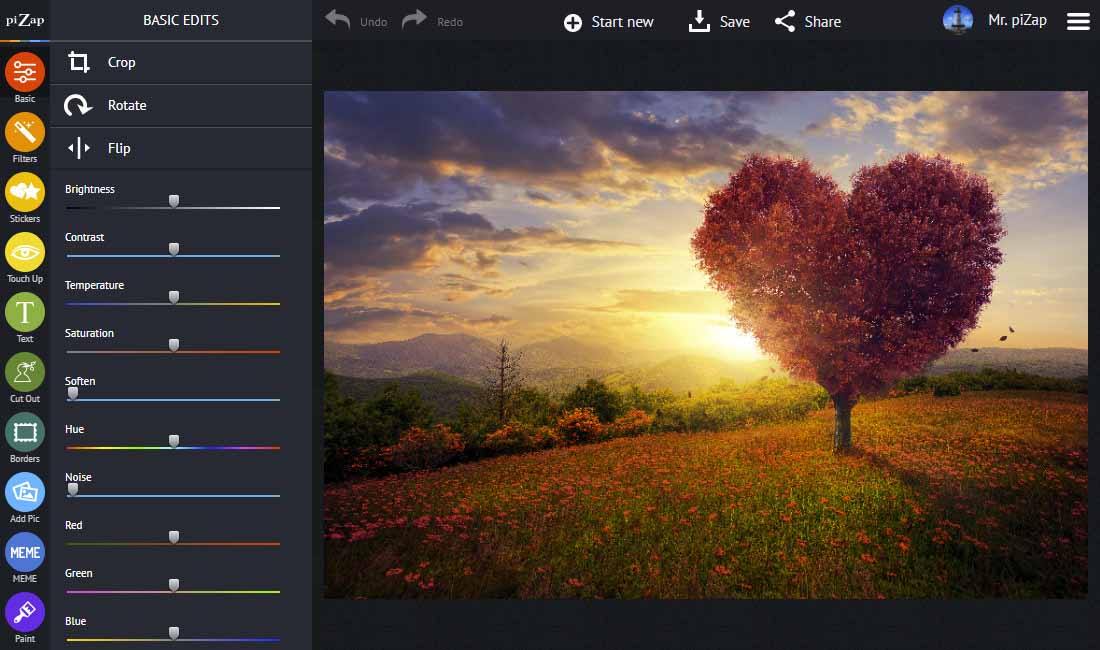 Pizap is an online photo editor running on Adobe Flash Player. So, make sure that you have the latest version installed otherwise the tool may not be able to run properly. You are free to import the photo from a variety of platforms including Computer, Webcam, Google Search, Instagram, Facebook, etc.
Once you choose the photo that you want to edit, the basic controls would be displayed beside the photo. Whereas, the other advanced tools would be visible on the upper side of screen. Unfortunately, the app has a lot of restrictions in its free trial version and to get access to the fullest potential of the service, you will have to upgrade to the Pro Pizap version.
Adobe Express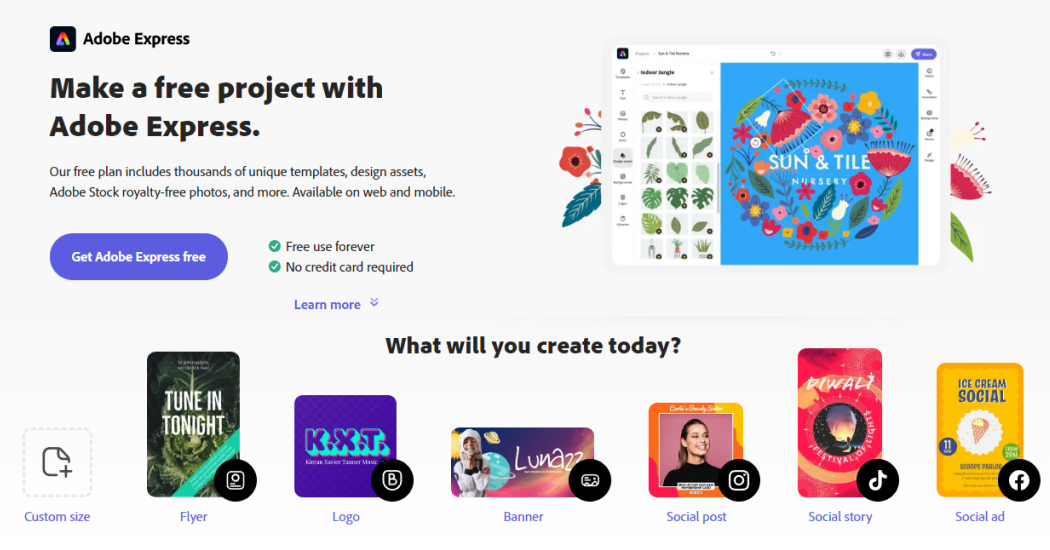 Adobe is a name that most of you would already be familiar with. This time they are here with Adobe Express, an online-based photo editor. The tool is known for its versatility as it allows you to churn out media for a variety of social media platforms including Facebook, Instagram, etc.  It's very easy to begin editing as you have your pre-made templates ready for use. Some are free templates whereas some are paid.
You are free to go with the ones that meet your requirements and budget. At once, you are allowed to work on multiple brands and under each brand, you can have its own fonts, colors, and logo. If you feel to ever get rid of the Adobe Express, then you can easily upgrade to the premium version. Of course, other than this, there are also many other amazing features in the premium option. To make up ordering easy and save down on your time, you can organize your stuff into projects and folders. After that, you can even share it ahead with others.
Links: Adobe Express | Android | iOS
Fotojet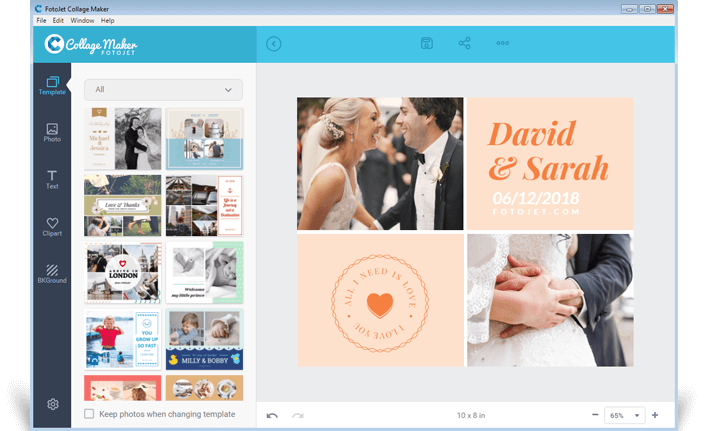 If you are looking for a tool very similar to PicMonkey then you should probably check out Fotojet. It's not only a fantastic photo editor but even a graphic designer tool and collage creator. It sports amazing features including color splash, overlay, lomo filters, chromatic effects, vintage old photo effects, to name a few.
We get to see all the basic customization options like exposure, rotating, crop, color grading, etc. Other than these, there are also some advanced customization that you should definitely try out like selective color, sharpening, focus, noise and much more.
Links: FotoJet | Windows | Mac | Chrome
Fotor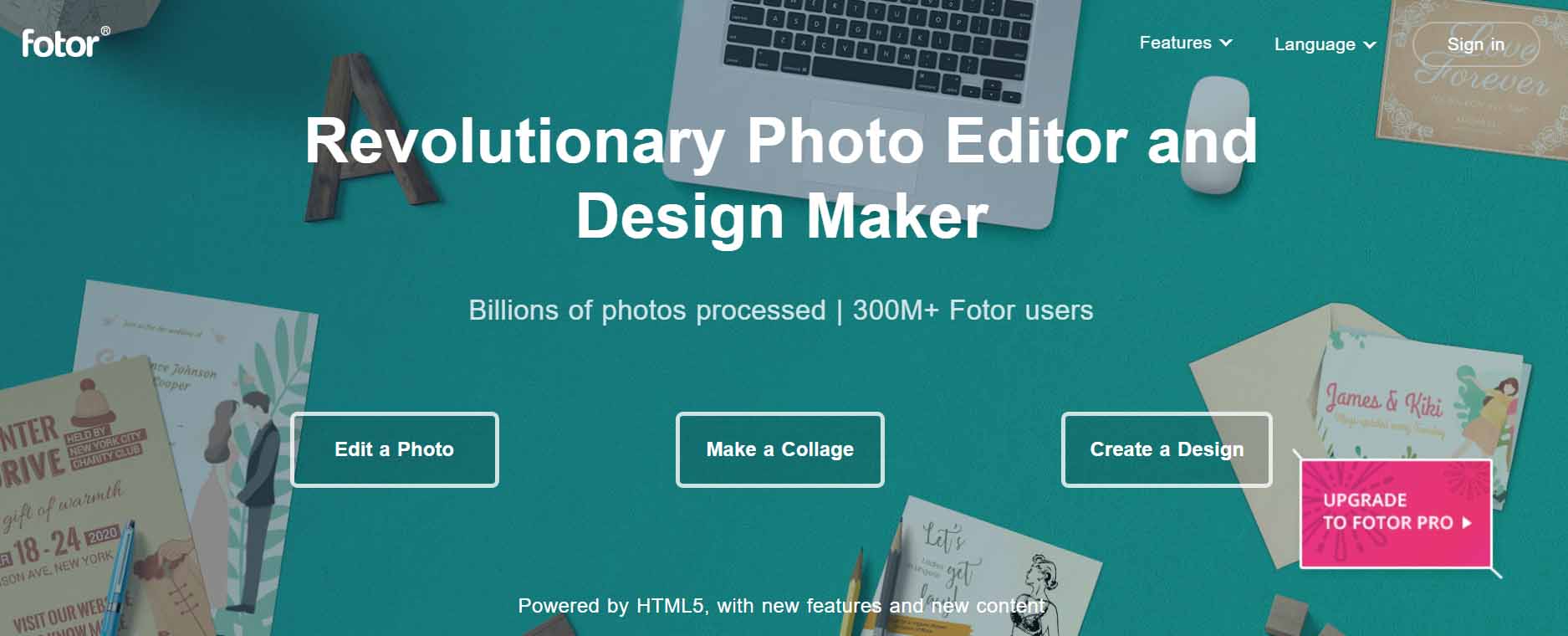 Fotor is a photo editing tool which spans across from web based version to mobile platforms. You can directly import images from Facebook, Drive, Dropbox, computer, etc. Once your image has been uploaded, you are free to go through all the available editing options. Some of the most popular options include stickers, text, frame, beauty, etc.
You also have the option of directly embedding filters from 1 tap enhance list. The users are even free to design and create a collage by selecting the edit drop down. Once you feel that you have completed your operations, just save the file directly to your hard drive or cloud storage.
Links: Fotor | Android | iOS | Mac
Paint.NET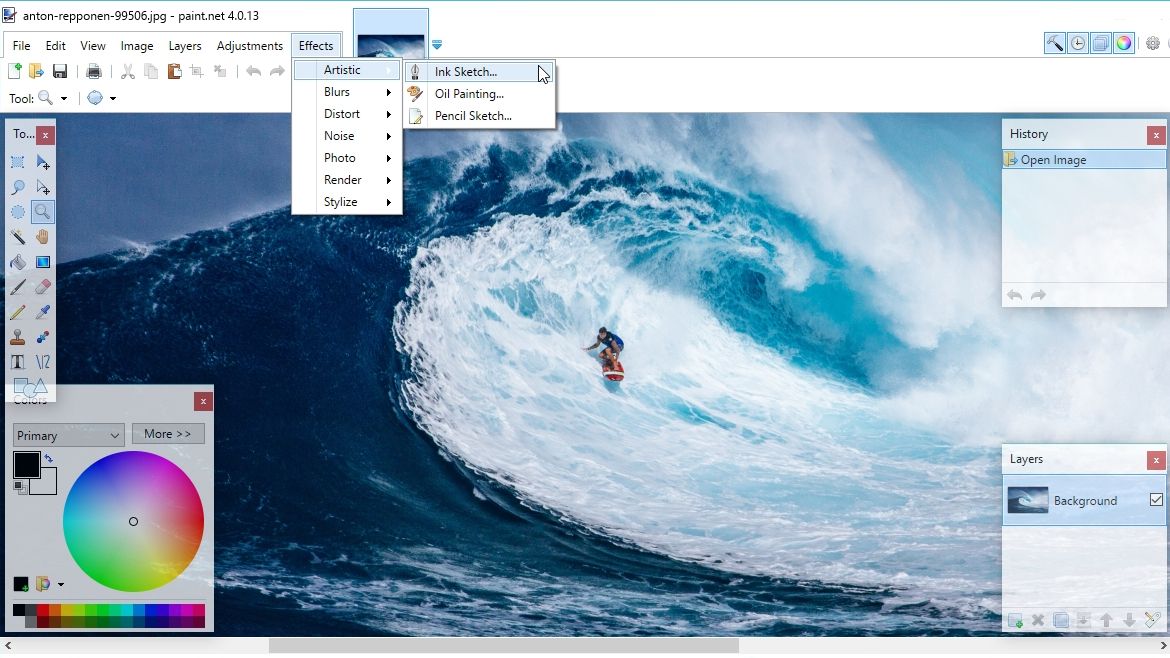 Paint.NET was launched as a replacement to the fantastic Microsoft Paint. For those who don't know, Paint.NET is a simple yet advanced Windows specific photo and image editing tool. It's very easy to get started using the program as the UI is very simple and straightforward. There are lots of tools that can get your tasks done with utmost ease and perfection.
Some of the most popular features of the software include special effects, unlimited undos, blending modes, filters, and much more. If you are a Windows user and have a knack for editing photos then you need not look anywhere else as there's Paint.NET available for you. If your main concern is functionality over creativity then you should undoubtedly go for this amazing free PicMonkey alternative.
Link: Paint.NET
BeFunky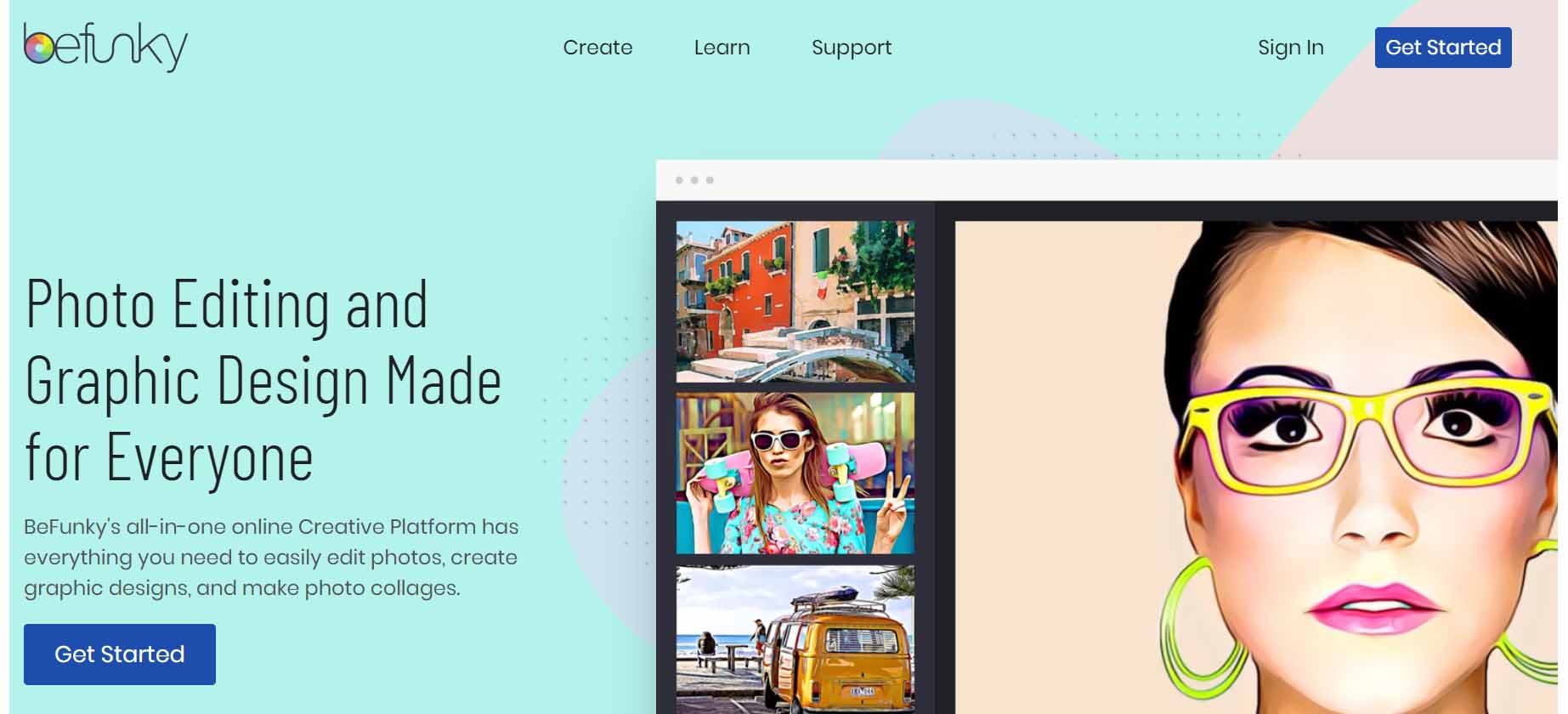 Last, but not the least is another web based PicMonkey alternative that you should definitely check out. BeFunky is not only available as a web based version but also as a mobile app for the App Store & Play Store. You are free to import photos from Facebook, Stock images, Computer, Google Drive, Webcam, etc.
If you are someone who doesn't like to make up manual adjustments then you are free to use the effects given under Digital art category. If you would like to still take things in your hands, then you can go for the basic adjustments like a color mixer, exposure, etc under the edit option.
Links: BeFunky | Android | iOS
Conclusion
We hope that through this article you would have been able to find some fantastic and ever green programs like PicMonkey. The best part about majority of these services is that they have their official smartphone applications too. If you would still ask us for our recommendation for one best PicMonkey alternative then we would suggest you to go with Canva.
FAQs
What are the best Photo Editing Apps in 2022?
Some of the best photo editing apps in 2022 includes Canva, Picasrt, Fotojet etc. You can check the whole list above in this article.
Read Also: