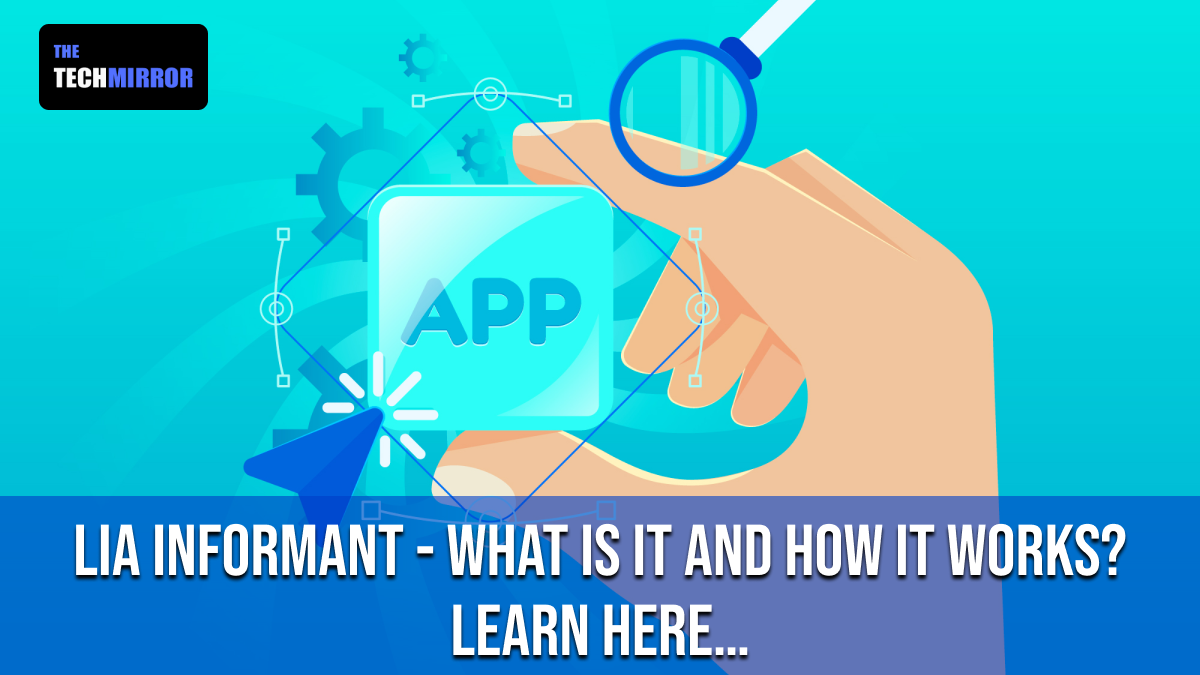 The android network is full of an assortment of apps and services which run in the background.  Users often get confused with most of these system apps and suspect them to be some sort of malware or spyware causing harm to your device. This blog article is compiled to cover one of such system application and let you understand about LIA Informant – what is it.
We will tell you everything you need to be familiar with subject to LIA Informant by discussing different aspects of the application including what it is, why is it on your phone, how does it work and so on. We will also let you know about how you can remove this app from your device. So with no further ado let's dive into the topic to learn more about LIA Informant – what is it in exact.
LIA Informant – What is it?
LIA Informant is basically a system app which let you to fetch information about LG help via the "Smart Notice" widget. The application is present in stock ROM on the LG G series android phones. Smart Notice Widget is widely used by LG smartphone users in a variety of ways and by manually customizing it using plentiful handy features.
This system app is known by the package name "com.lge.ia.task.informant" and understand as LIA Informant. LIA Informant is employed by the Smart Notice widget to sync up the all important information from other system apps.
LIA Informant: How it works?
The system application, Lia Informant starts running in the background right after you successfully boot up the device. It works as an informant for Smart Widget and other LG services obtaining and sharing information from there with your device.
LIA Informant is a sort of an all-in-one tool which functions multiple prominent tasks like saving battery cleaning storage, notifying user of important calls and texts. It updates the Smart Widget with vital details and helps it serve its purpose.
LIA Informant – Permissions and Access
The application requires a number of permissions and access on your android device, from calls to your network connection; it has to cover almost everything. The important ones are listed below:
Phone Call Logs
Contacts
Text Messages
Mobile Network
Phone Stats
Calendar Events
SD Card Contents
LIA Informant – is it Safe to have on your phone?
Most of the users doubt and often search a query about it asking whether the LIA Informant is a spyware? Well the answer to it is pretty clear LIA Informant is not Spyware. It is a system application and is completely safe to have in your android phone since it comes from the manufacturer LG itself.
LIA Informant: "com.lge.ia.task.informant – has stopped working" error
In case you get to experience error that says "LIA Informant has stopped working or "com.lge.ia.task.informant had unexpectedly stopped" and you wonder how to fix it. All you need is to clear the cache of the system app which will surely let you fix most of the issues. If the problem still persists and you think of removing the application from your device, just refer the section below.
LIA Informant – How to Remove/Uninstall it?
LIA Informant is surely an easy to go application but if you do not need it, you must be able to avoid it. But as it is a system-based application, you can't remove it via simply using the uninstall feature. In fact you need advance permission like root access for doing so. Thus you require rooting your device and once you have rooted your phone, then you can use the System app remover tool which is meant for getting rid of system apps and packages from your Android. Here's how to uninstall LIA Informant via system app remover.
Steps to Uninstall LIA Informant via System App Remover
To start with, install the System app remover from Play Store.
After you have installed the app, open it on your phone from the app drawer.
You will now be asked to allow for root permission, ensure to grant the necessary permission.
Thereafter find the system app "com.lge.ia.task.informant" (Note: If you get to see only apps names in the list, enable the "show package name" option from the menu.)
Once you have located the LIA Informant app package, select it and then hit the Uninstall button.
Confirm Uninstall and continue with the process by clicking Yes.
That's it. You will get a notification alert informing about successful un-installation.
Note: It is quite a safe and risk-free method since you can always restore removed system apps from the Recycle bin. Just considering the fact that in case your LG phone stops functioning properly post uninstallation of the app, there is all possibility to restore it and get it back to work as normal.
 Alternatively, if you have a PC, you can aslo use PowerShell to uninstall Lia Informant by using a few commands as mentioned below:
Steps to Uninstall LIA Informant via Command Prompt on PC
To begin with, head to your phone settings>Developers Option>Enable USB Debugging.
Now download Android Debug Bridge (ADB) on your Windows PC. It will let you to perform commands on your Android via your PC.
After downloading it, extract the ZIP file to a separate folder.
Then open that folder you just extracted, launch the Command Prompt or PowerShell in it. This can be done by pressing the Shift key + right-click on an empty area in the folder. You will now get to see the option called "Open PowerShell window here".
Connect your phone with the PC via USB cable.
Next, type in "adb devices" to make the daemon run in PowerShell. You will see the device serial key once the connection is successful. You are all set to perform commands and thereby make changes on your phone.
Type "adb shell pm uninstall –user 0 com.lge.ia.task.informant" in PowerShell and then press the enter key.
The LIA Informant will now be uninstalled from your LG phone.
Note: It is totally safe to uninstall LIA Informant. Moreover you can again install this app on your device employing a third-party marketplace.
That's all we have to share with you about LIA Informant – what is it and how it works. Hope you find this article useful.
Read Also:
"com sec epdg"- is it an imperative system app? Know here…
"com sec android daemonapp" – Learn everything about it