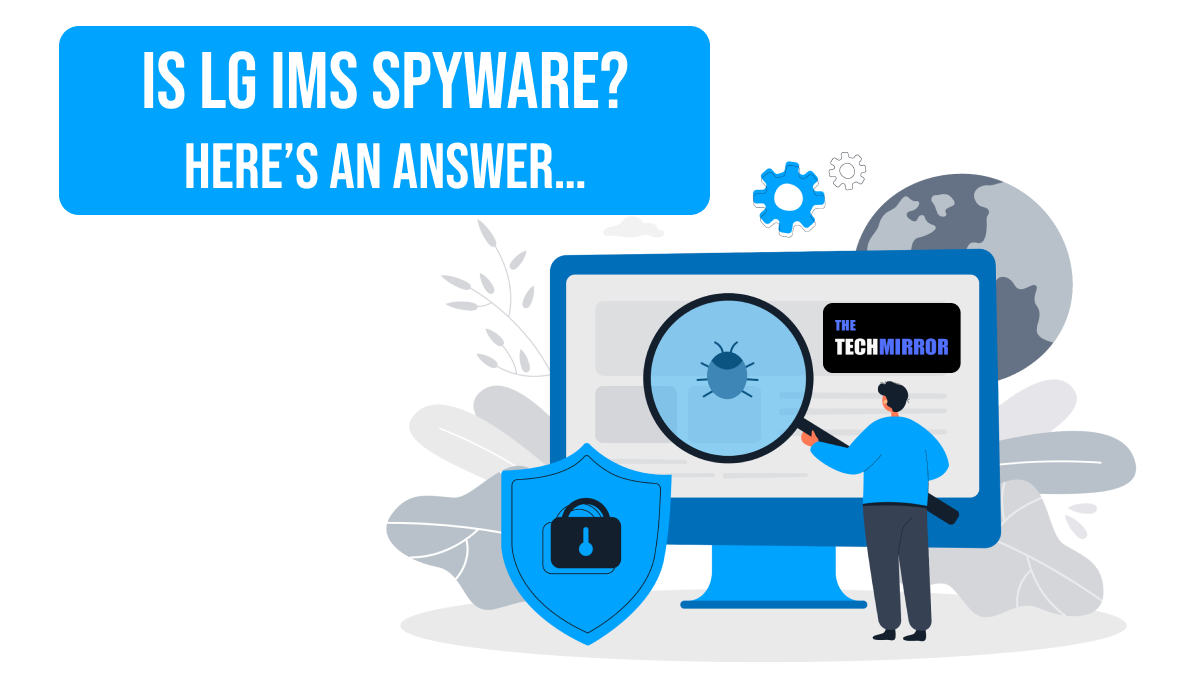 Many Android users have a lot of confusion about a system application com.lg.ims and searched for its authenticity. If you are also having doubts like what exactly is this application – is lg ims spyware or virus? This post will help you find an answer and have more clarification over the confusion. It will also address what is "LG IMS has stopped" issue.
So, let's dive into the topic to get more understanding on LG IMS and to find answers for some frequently asked questions on this system application and other issues reported by users.
What is LG IMS?
LG IMS (IP Multimedia Subsystem) is a technological framework has paved way to the growth of standardized Person-to-Person (P2P) communication. It is meant to deliver services such as Voice over Long-Term Evolution (VoLTE), Wi-Fi calling, and also include other multimedia communication services like Internet messaging and Video calling using an IP network.
Though this application is found in every Android device manufactured by all leading providers, In LG devices the package name of this framework is com.lge.ims.
Is lg ims spyware or virus?
There is a lot of confusion on this and people often regard lg ims as spyware. Many users perceive it to be malicious and suspect it as something used for hacking and other fishy activities. However the reality is that there's nothing wrong with this application. If you see it within the running Android system apps, there is nothing to get worried. As discussed above this application is meant for delivering certain multimedia communication services on your Android phone.
Using LG IMS framework – A few Issues
While using this framework many users have experiences and reported quite a few issues. Below is a briefing on basic issues caused by LG IMS. Let's have a look at it.
Auto-Turning on the Location
IMS service is said to automatically activate the various services like GPS to locate you and thereby use such information for interruption-free Wi-Fi calling.
High Battery Usage
LG IMS consumes a lot of battery while using phone mostly for VoLTE or Wi-Fi calling and thus results in draining the battery at a faster rate. It will always show up within the top apps of battery usage.
Mobile Data Consumption
Though LG IMS do not consume much of your mobile data but when it is used for VoLTE and WiFi calling services excessively then it causes mobile data consumption at quite a rapid pace.
What is "Unfortunately, LG IMS has Stopped" error message?
Occasionally you will get to see an error message popping up on your screen or in some cases, it will just preventing you from using your device. However there is no clear understanding on the reasons behind why the LG IMS starts malfunctioning, but there are some obvious solutions to get over this problem situation. If you are looking for the ways to fix "Unfortunately, LG IMS has Stopped" error, here's how to have a go at it.
Fixing the issue of "Unfortunately, LG IMS Has Stopped"
There are various methods to resolve this issue; a step-by-step method is proved below for each of them:
Fix#1 Restart/Reboot your device
The first thing which may work for you to get rid of this error is to restart or reboot your device. Here are the steps to be performed for restarting your phone:
Long press the Power button until you see prompt options on your screen.
From the options, choose Reboot or Restart.
Finally, wait until your device restart and check if the issue is fixed.
Fix#2 Change the IP Version Using the Hidden Menu
This is a proven method to fix this error. To change the IP version you need to undertake following steps:
Navigate to the hidden menu by dialing 277634##.
Now locate and tap on "IP Version."
Here you must change the setting from "IPV6V4" to "IPV4V6" (Note: If the "Unfortunately LG IMS has stopped" continues to appear during the process, just enable the flight mode.)
Once you are done with changing the hidden menu settings, disable the flight mode and restart your phone to check if the problem is solved.
Fix#3 Factory Reset your Android device
The last option to fix this error is to Factory Reset your device. It will remove all the data currently stored on your phone and restores the device to its original state. You must note to take back up of your data before applying factory reset on your device. Following are the steps to perform Factory Reset on your phone.
Go to the "Settings" on your device
Tap on General.
Then tap on Reset > Factory Data Reset.
Thereafter hit the "Reset" button, it will ask for your PIN or password.
Provide you PIN or password and then tap on Delete all or Wipe Data to reset your device.
Disabling LG IMS
Since LG IMS is a framework delivering services related to VoLTE and Wi-Fi calling; once disabled you won't be able to use those services on your phone. So we highly recommend not disabling it, but if you still want to disable the application it can be done using the steps mentioned below.
Navigate to the hidden menu by dialing 277634##.
Then tap on field trial Modem settings VoLTE on off.
Thereafter disable IMS and then restart your phone.
Read Also:
"com lge shutdownmonitor"- Here's Everything You Must Know
"com sec epdg"- is it an imperative system app? Know here…