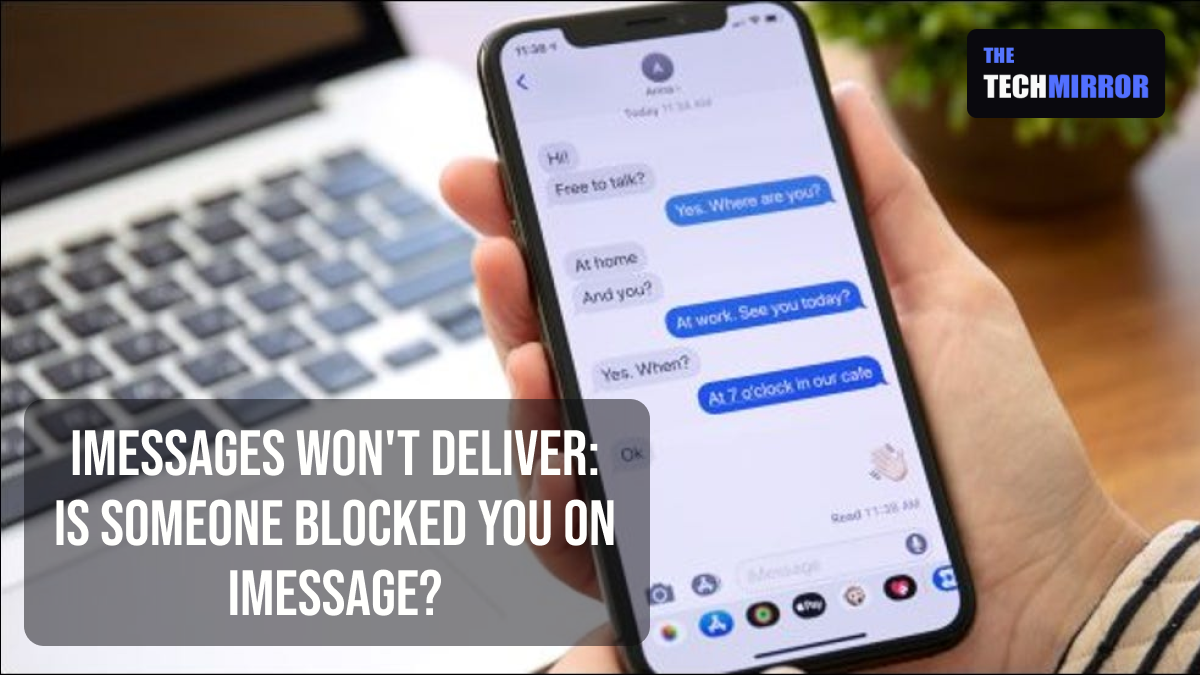 In case you have sent a text someone and don't obtain any response, instead you are getting the "iMessage Not Delivered" error, or try enabling SMS texts on your iPhone. Never jump to the conclusion that you are blocked. Though, there is quite a high possibility of the same, in the majority of circumstances your number won't be blocked. However the thought of being blocked will continue to bother you, so to end your worry here's how you can make sure if someone blocked you on iMessage or not.
About iMessage feature:
Apple is bundled with lots of distinctive features to rest it apart from the herd of other such manufacturers of tech devices and gadgets. iMessage for sure is among the list of such features.
Introduced in 2011, iMessage is an instant messaging service which allows users to send messages exclusively across devices on Apple platforms including macOS, iOS, iPadOS, and watchOS.
Core features of iMessage, accessible on all supported platforms, consist of:
sending text messages, images, videos, and documents;
getting delivery and read statuses (read receipts);  
end-to-end encryption (by which only the sender and recipient can read the messages and no one else, including Apple itself be able to read it.)
iMessage service also let the users to send location data and stickers. Furthermore you can even filter iMessages from anonymous senders and also report iMessages that appear like spam or junk to you. Adding to it, you can also block phone calls, messages, and FaceTime by a person on your device using this feature.
So if you wonder whether someone has blocked you on iMessages, read through the section below and try the methods mentioned herein to ensure that they really have blocked you.
Verify from the Bubble Color
As a matter of fact messages on iMessage can either be marked with blue bubbles or green. Blue bubbles represent iMessages, while green bubbles are SMS texts. Having known that the other person to whom you have just texted is also an iPhone user and if in this case the messages sent out of the blue turns to be all green, might indicates that the person have blocked you.
Conversely, this could even imply that the person may have moved out of cellular service range or have turned off iMessage feature on their device. Hence to confirm you need to try again after few hours or a day or two. You can even go on to verify it by using other methods given below.
Look for the iMessage Status Update
Usually, when you send a text using iMessage, a notification will be shown below the message that states either "Delivered" or "Read." This way you are in a position to check and confirm the exact status of your sent message. In case where you are getting these messages, you are definitely not blocked.
In the situation where you are blocked, the message will appear in a blue bubble, excluding the notification under it. This is a clear sign to let you know that the person has blocked you. One thing to take into consideration here on is that the "Read" notification must be activated on the recipient's phone for it to show, or else seeing "Delivered" may perhaps indicate it was read.
Make a Call to the Person for confirmation
This thing can be done by give a call on the person's number. In event of being blocked, the person may not get a full ring; in its place the phone will only ring momentarily ahead of going to voicemail. When you get to hear a minimum of three or four rings by the time the phone goes to voicemail, luckily you are not blocked.
How to turn on/off iMessage
iMessags let you send or share texts, photos, or videos to another iPhone, iPad, iPod, or Mac devices via Wi-Fi or a cellular-data network. These messages are end-to-end encrypted and appear in blue text bubbles.
For enabling the iMessage feature on your device you can take the path as; Head to Settings > Messages> turn iMessage on or off.
Summing Up
It really gets very annoying to be unsure of whether you are blocked you on iMessage or not, and consequently you impatiently wants to know if someone blocked you on iMessage. You can try hands on above mentioned methods to check and validate the real case thereby setting off all your doubts of being blocked by someone on iMessage.
Read Also:
How To Restore 'Account Not In This Store' Error On iPhone
Messenger Not Working On iPhone? Here's The Fix!