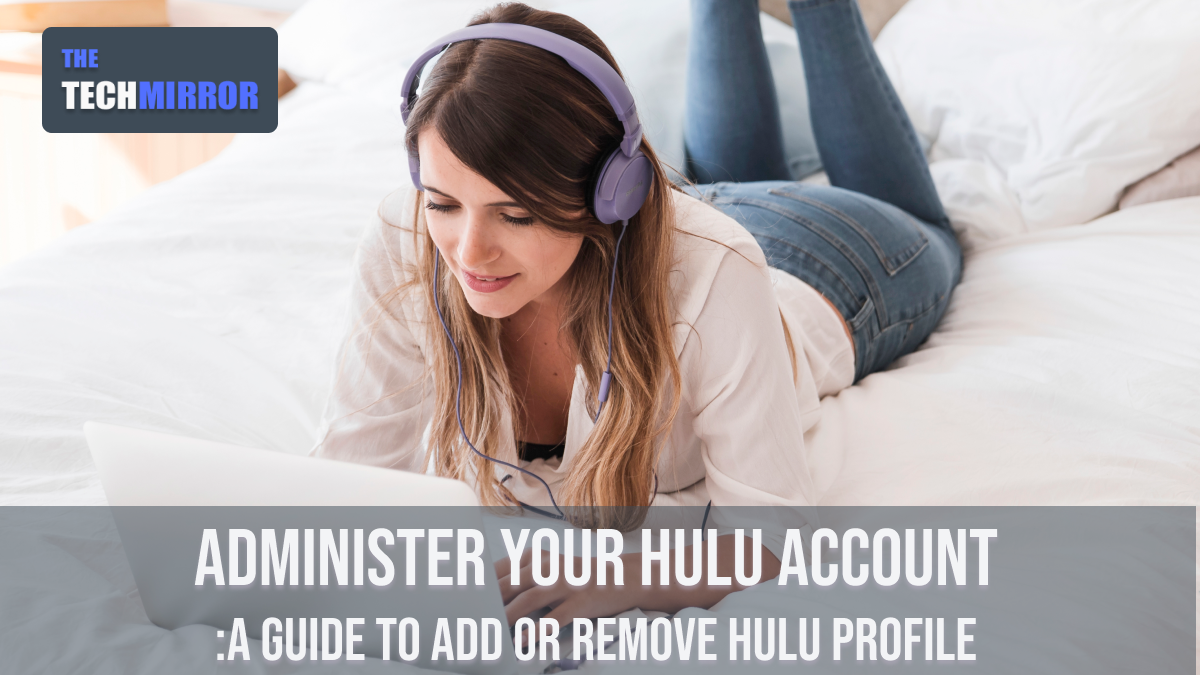 Hulu offers a personalized TV streaming experience for its users to enjoy live TV channels at an affordable charge. It allows you to have six profiles at max under one subscription. A Hulu profile is a great way to manage your viewing. It let you an advantage of tracking favorite shows and movies of yours as well as other family members. Once you register yourself with Hulu, the streaming service allows you to create, add or remove your Hulu profile.
If are wondering about how to create or delete a Hulu Profile, here is an article to tell you everything about Hulu Profile.
About Hulu and Hulu Profile:
Hulu is the leading online premium streaming service offering live and on-demand TV and movies, exclusive web series, sports events, kids shows, worldwide news,  Hulu Originals, and much more.
Hulu started a subscription based service called Hulu Plus in 2010, and afterward in 2017, an OTT IPTV service named Hulu with Live TV was launched to stream linear television channels. Till the third quarter of 2021, Hulu has acquired 42.8 million subscribers across the globe and ranks pretty higher amid the other streaming services worldwide.
This well-liked streaming platform allows all its users to have a Hulu profile. Hulu profiles are accessible on all devices which support the streaming app.  Soon after you register for a Hulu account, the platform by default will create a primary profile for you, and then you can go on to add five more profiles to it.
That way, Hulu let a maximum of six profiles per user enabling them to keep track of everything you wish to watch for. With that you have an advantage of sorting out and set apart your preferred movies and shows from watch list of other family members.
As and when a user sign up on Hulu, the service will consider the submitted information and create a primary profile of that user, which can be used further to create and add five other profiles to give you six profile in all. Each of these profiles carries an exclusive set of information, suggested content and watch history.
But what if you want to get rid of one or more of you Hulu profiles? Let's find out how to delete your Hulu profile in the next section of this article.
Deleting the Hulu profile:
The only profiles which you can remove are the added ones; the one you created later on by signing up. Once created, the primary profile cannot be deleted. And the only possibility of deleting the primary Hulu profile is to delete your account on Hulu by terminating the subscription.
It is to be noted that you can only edit your primary profile as there is no option to delete the primary one, but you can always have the option to delete other profiles. This can be done by using the methods given below:
Method #1: Deleting a Hulu profile using the web
The first method you can apply to delete a profile from Hulu is via the web. This can be done by navigation to the official website hulu.com. After you landed on the site you are required to undertake the following steps:
Log in to your Hulu account via valid credentials (your email or Facebook)
On the home screen, locate and select the Manage Profiles option
Opt for the profile you want to delete
Soon a pop-up window will appear on the screen. Click on the edit pencil option provided therein.
Next click on Delete Profile. Now you will get a confirmation screen to ensure that you want to remove the user.
Confirm your selection and continue with the process by clicking on the red button.
Finally, you have removed the selected user profile from your Hulu account. This will enable you to create a fresh profile if you want to add one.
Method #2: Deleting a Hulu profile using an Android or iPhone
If you want to remove a Hulu profile from your Android or iPhone, you must perform the steps as mentioned underneath:
Launch the Hulu app on your device
Log in to your account using valid credentials (if not signed in)
Go to Manage Account
Now tap on Profiles. This will list all users on your screen, select the profile you want to delete
Tap on the pencil icon provided next to the user profile
Select Edit Profile, and then tap on Delete Profile
Lastly, tap on the Red button to confirm the deletion of selected user profile
That is it.. You have successfully removed a Hulu profile.
Remember that once you delete a profile, all settings, viewing progress, and watch history will be vanished. In addition, you won't be able to undo the deletion or cannot recover the lost Hulu profile.
Read Also:
Experience the New Age Entertainment: Get Hulu on Sharp Smart TV
How to block or Skip Ads on Hulu