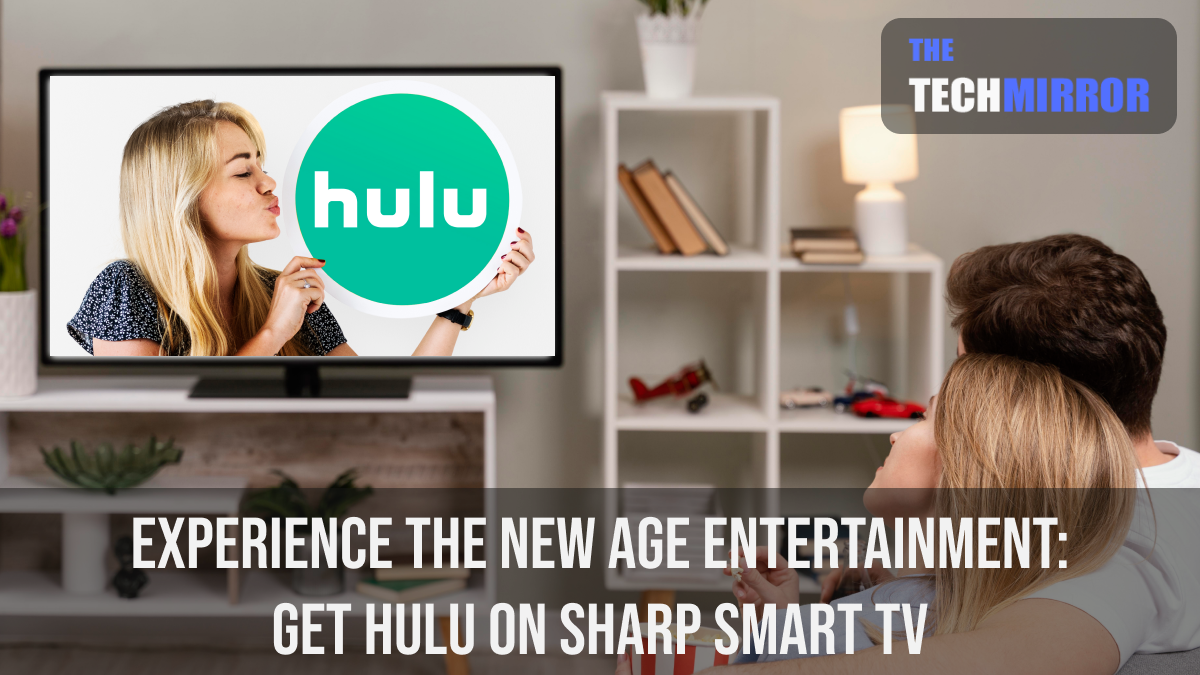 Hulu, an admired OTT platform allows you a personalized TV streaming experience supporting up to six profiles under one subscription. By having a Hulu+Live TV subscription, you can enjoy live TV channels offered at a reasonable charge. While there is an assortment of devices which are compatible with this multi-platform application, Sharp Smart TV is one of them. If are wondering about how to get Hulu on Sharp TV, here is a guide to tell you stepwise methods of installing Hulu on your Smart TV.
About Hulu:
Hulu,owned by The Walt Disney Company and Comcast, is an online streaming service offering complete seasons of exclusive web series, hit movies, worldwide news, sports events, Hulu Originals, kids shows, and everything you are looking for.
In 2010, Hulu launched a subscription service named as Hulu Plus and later in 2017, the company launched Hulu with Live TV—an OTT IPTV service to feature linear television channels. With around 42.8 million subscribers as of the Q3 of 2021 it ranks quite higher among the streaming services all over the world.
How to get Hulu on your Sharp Smart TV:
You can easily get Hulu on Sharp Smart TV. There are multiple ways by which Hulu can be installed on your Sharp Smart TV. However, it will by and large depend on the operating system of your Sharp TV that which way fits well for you to install Hulu. This article provides you an insight to the most workable methods to get Hulu on Sharp Smart TV.
Method 1: Installing Hulu on Sharp Smart TV from Google Play Store:
Are you looking at installing Hulu on older versions of Sharp TV models on your Android OS, and then you are required to perform following steps: 
Power on your Sharp TV and then connect it to the internet.
Go to the Sharp TV home screen, and select the Google Play Store app.
Search for the Hulu App by entering the text in search bar of the Play Store.
A list of suggestion will appear on the screen as search results, find and select Hulu from the list.
As soon as you make a click it will route you to the Hulu app information screen. Finally, you can get it installed from here by clicking on the Install option.
Let the installation complete, and now launch the Hulu App by selecting the open option on your screen.
This is how you can get Hulu App on your Smart TV. If you experience some difficulty doing that, go on to try the next method.
Method 2: Installing Hulu on Sharp TV via AppsNOW App
AppsNOW is also one of such app from where you can install the Hulu app on your Sharp TV. To get it this way you must take steps mentioned below:
Switch on the power button of your Smart TV.
Then press the Apps button from remote.
Select the AppsNow option, followed by the OK button.
You will now get to see a filter option where you can select Movies and television shows.
Here search for the Hulu app, and download it on your device by again pressing the OK button.
Now to install it, press OK option and wait for the app to be installed successfully.
Once installation is done, you can get going to enjoy desired content and other inclusive features of Hulu app.
If you won't find this method handy to get the job done, you may try your luck with the next one.
Method 3: Installing Hulu on Sharp TV via VEWD App System
VEWD is a cloud-based app store and you can easily download Hulu app from this particular store. However before using this method you must check for the operating system of your Smart TV as this method will not support Sharp TV to run on the Roku operating system. To get Hulu on Smart TV via VEWD app system under mentioned steps are to be followed:
Power on your Sharp TV and press the Apps button provided therein.
Go to the VEWD app store and then press the OK option on remote.
Type Hulu to search for the app at the start provided at the top of the screen.
To finish the process, select the Hulu app and press the OK option on remote to launch the app on your TV screen.
Summing Up:
To get Hulu installed on your Sharp Smart TV you can use any of the above mentioned method. But remember that merely installing the Hulu App is not enough to watch the content of the app, you must also log in to the App with your valid credentials. The pricing varies from plan to plan, you can select your preferred plans and enjoy the content of the Hulu app.
Read Also:
How To Install Google Chrome On FireStick & Fire TV?
How to Fix Vizio TV Black Screen of Death