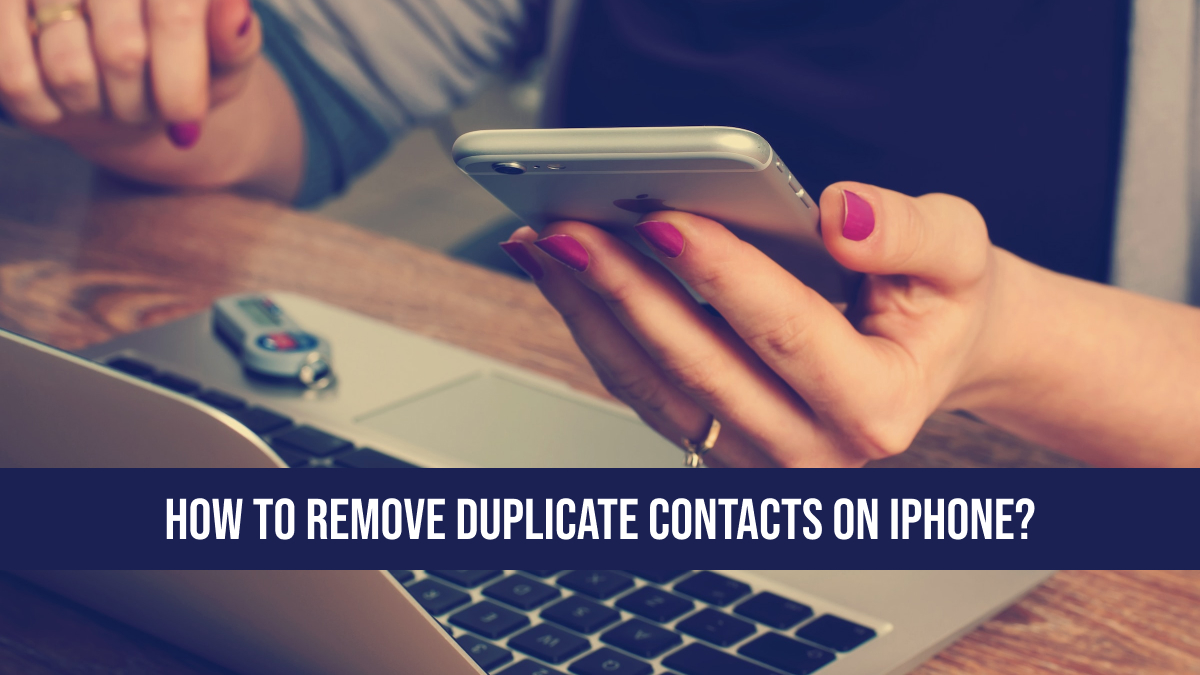 iPhone users have often reported the creation of duplicate contacts while syncing their device with their iCloud account. If you are an iPhone user you might also came across the same problem. That problem can occur due to a variety of unexpected reasons. There are several reasons for the duplications of contacts. Here we are with the solutions of the particular problem. We will look at the easy ways to fix, merge and how to remove all duplicate contacts on your iPhone in 2023.
How to Remove Duplicate Contacts on iPhone?
There are various ways to remove duplicate contacts on an iPhone. Here are some of the ways:
Manually Delete and Merge
 This is the easiest method to fix the duplicate contacts on your iPhone. TO delete and merge the duplicate contacts follow these steps:
Open the Phone app on your iPhone and select  Contacts at the bottom of the screen.
Locate and open any duplicate contact present in your contact list.
Tap on the Edit button.
Scroll down to the bottom and select the Delete Contact option.
That's it. You've successfully deleted a duplicate contact manually on your iPhone.
Alternatively, to  merge all the duplicate contacts into a single contact profile, tap on the Link Contacts option
Select all the desired duplicate contacts from the list.
iCloud Account to Delete Multiple Duplicate Contacts 
You can delete the duplicate contacts with the iCloud. Another effective method to delete duplicate contacts from your iPhone. If you regularly sync your iPhone with your iCloud account, you can use it to select and delete multiple duplicate contacts at once. Follow the instructions which are given below to delete the multiple duplicate contacts.
Open a New tab in your web browser and access the iCloud website.
Sign in to your iCloud account using your Apple id credentials.
Tap on the Contacts button to open all the synced iPhone contacts.
On the next page, you can view the list of all the available contacts synced between your iPhone and iCloud.
Press the Ctrl key on your keyboard and click on all the desired duplicate contacts to select them.
Next, at the bottom-left corner of the screen select  Settings (Gear icon)
Click on the Delete option to instantly delete selected duplicate contacts at once.
Tap on the Delete button to confirm changes.
You've successfully deleted multiple duplicate contacts at once using your iCloud account.
Read Also:
Liquid Detected In Lightning Connector On iPhone: Do's and Don'ts
Here is How to Screen Record on iPhone 13, Mini, Pro & Pro Max