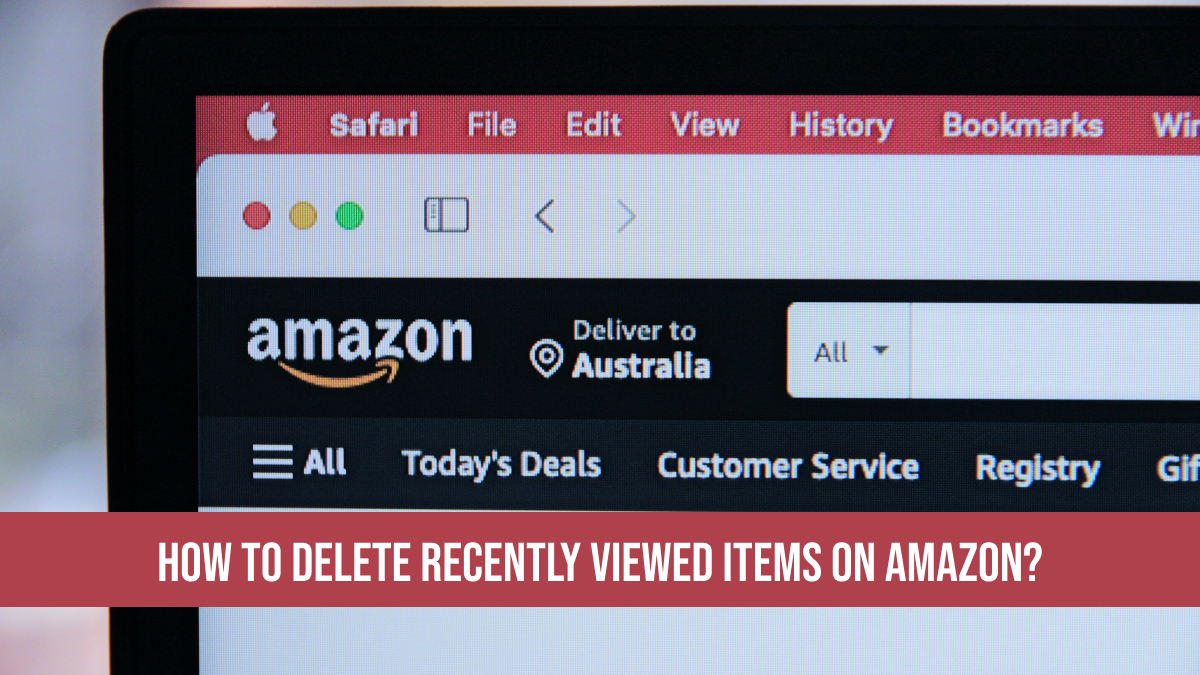 Amazon is one of the most preferred platform for shopping, you can find products from almost all the categories. You can not only view and place the order, but you can also add the items to cart, save them for later and ask for returns and refunds. The E-com giant also allows you to access one account form multiple devices. There are many people sharing the same account with their friends, family members or partner. Sharing is a good thing but other people can also see your browsing history or the items you have recently viewed on amazon. What if you want to keep it a secret? What if you're planning a surprise for them? Well, here we will tell you how to delete recently viewed items on Amazon in 2023.
How to Delete Recently Viewed Items on Amazon?
You can easily delete recently viewed items on Amazon by following the below mentioned steps.
Open your Amazon account and visit Browsing History or click this link to go to Browsing History
Now you will see the whole browsing history with all the items you've recently checked on the platform.
Below the item, you will find a button "Remove from View"
Just click it and it will be removed!
That's it! This is how you can remove a single product from your browsing history of Amazon.
If you want, you can also turn off the browsing history by simply clicking the manage history button and then toggle off the button next to "Turn Browsing History on/off".
To remove all the items from browsing history with a single click, you can click Manage history and then click on "Remove all items from the view" button.
We hope you found this article helpful. Keep visiting this space for more such information and tech tips for your daily needs.
Read Also:
What Can I do if my Amazon Package was Stolen?
Amazon "temporarily out of stock": What to Do & How Long is it in…
Check Amazon Gift Card Balance without Redeeming: Here's A Quick Guide