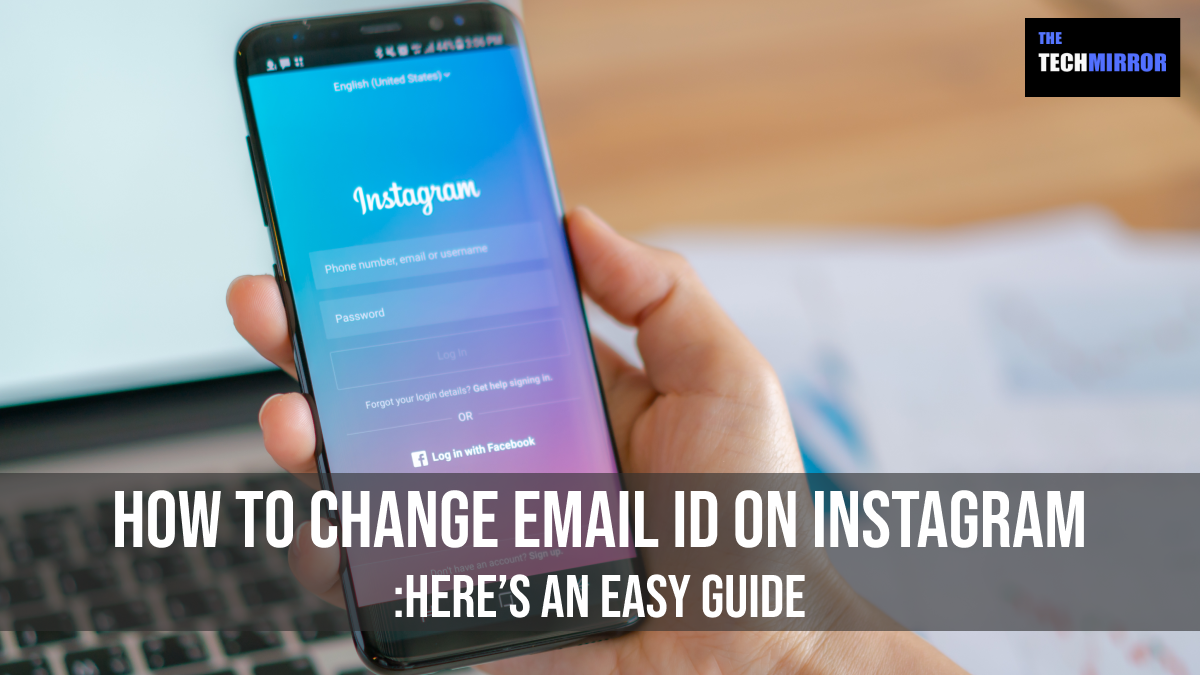 Instagram is surely one of the much loved social media platforms for young people these days with a huge user base. The platform always tries to fit in new features at the same time keep updating the existing ones to made it more user-friendly and get the users engaged. If you are an ardent user of Instagram, this article will certainly of your interest. In case you have just lost access to the email account that you have used for signing up to Instagram or otherwise created a new email; and looking for how to change email on Instagram, you are luckily on the perfect place.
This handy guide will tell you step-by-step process to change email on Instagram for both iOS and Android mobile phone and also on the desktop version of the app. So, just read through the blog article and learn how to change your email on Instagram.
Updating Instagram profile information such as my name, username and email address:
As per the terms of use, to sign up for an Instagram account you need to provide your personal info such as your email ID, phone number, and so on. But at some or the other point of time, you may need to update the said details because of a few valid reasons like you have lost an access to the email or changed your phone number. Well, whatever reason it is, if you want to update your Instagram profile information here's how to do it.
How to Update Profile Information on Instagram?
Instagram allows users to change and update their profile details. You can update your profile information, which includes your name, username, date of birth, phone number and email address linked to your account. Here's a stepwise process to be performed for updating the Instagram profile information.
Firstly, open Instagram and log in to your account using valid credentials. (Note: you are required to be logged in to your account, and then only you will be able to update your profile information.)
Once logged in, head to your profile.
Now tap on the option called Edit profile.
Here, enter the information you want to update and then tap on Done (in case of iPhone),  (in case of Android device) or Submit (while using desktop PC).
Having learned the process to update the profile information, let's now move on how to change email on Instagram.
Changing Email ID on Instagram:
If you want to change our email ID on Instagram, just follow the easy guide given below.
Steps to Change Email Address on Instagram (for Android/iOS)
If you are operating your Instagram account on the mobile app, you can change email address from within the app itself. Here's how to change it using Instagram mobile app for Android or iOS.
Step#1: Launch your Instagram mobile app on your Android or iOS device.
Step#2: Tap on the profile icon located on the bottom right corner.
Step#3: Thereafter tap on the 'Edit Profile' option to access the personal information settings.
Step#4: Now, scroll down to locate and select the E-mail Address option under Profile Information.
Step#5: Here, type in the new email ID that you want to update/change and then tap on the blue checkmark (tick) provided on the upper right corner to confirm. You will now receive a confirmation email from Instagram. Tap OK, and then head to your inbox to check the email.
Step#6: Open your email box, and find a message from Instagram requesting that you click a link to confirm. Finally click the Confirm Email Address button to change the email on Instagram.
Once you click on the button, you will be redirected to Instagram login page where you can log in with your new email address.
Steps to Change Email Address on Instagram (Via Desktop PC/Laptop)
If you would like to use Instagram on your desktop PC or laptop computer, then you can change your Instagram email address using a web browser. Here are the steps to be performed to get the job done:
Step#1 Go to your preferred web browser and open Instagram in it.
Step#2 Now click on the Profile icon located at the upper-right corner of the page. Select Profile from the menu that appears on the screen.
Step#3 Once you landed on your profile page, click on the option that says Edit Profile.
Step#4 In the Email field, you can type in the email address you want to use.
Step#5 After you have entered the email, click the Submit button. You will now get to see a small black banner at the bottom of the screen to notify that your changes have been submitted.
Step#6 Go to your email inbox and open the confirmation mail from Instagram, click on the Confirm Email Address link to complete the process of changing your email address. Once clicked on the link it will route you back to Instagram.
Note: Unlike the mobile app, you won't be asked to check your email address when you change email via the desktop version of Instagram. However you will still get a confirmation email.
Summing Up:
If you are looking for the ways to change your email on Instagram, you have to follow the steps mentioned above in the article. Just to recall you can change the email by mobile app as well as using the desktop version of Instagram. All you have to do is tap profile icon > Edit Profile > Email Address. Type in new address and tap checkmark. Then check email, and follow the instructions to confirm changes (for iOS/Android). On the other hand, you are required to select profile icon > Profile > Edit Profile. Enter a new address in the Email field and then choose Submit to save changes. Lastly, confirm the said changes via email link. (using Desktop version of Instagram).
FAQs
Can we change login email of Instagram?
Yes! Instagram allows it users to update their login email ID. You can do it by visiting Edit Profile option. For detailed method, please check article written above.
Read Also:
Grow your audience via Instagram image previews on Twitter: Here's how it works
Login Instagram Without Phone Number? – Here's An Alternative
Remove a Remembered Account on Instagram: A Comprehensive Guide
What Does Forward Mean on Instagram?