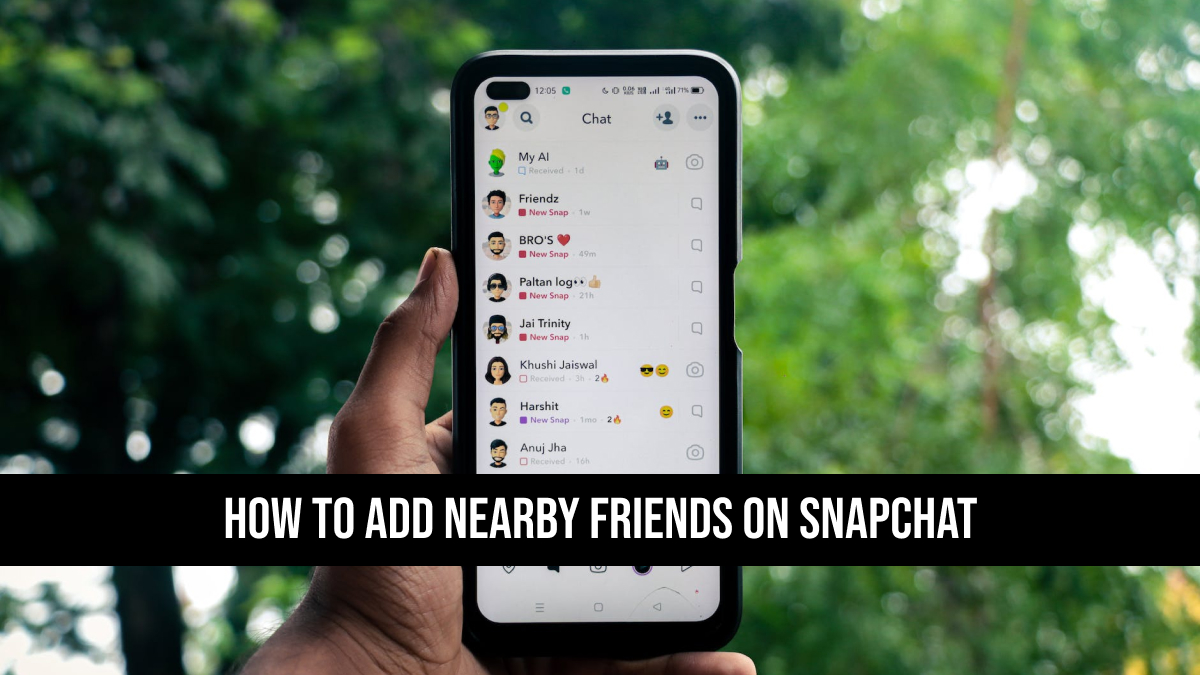 Snapchat is a fun app that doesn't only allows you to capture amazing photos in filters. But it also lets you find new friends to talk with. You can add people by using their Snapchat username or a QR code or you can add your nearby people. But how? How is it possible to add people near you? Well, we have covered it in this article today. Let's find out what you have to do add your neighbors on Snapchat.
Turn on the location first
To add friends near you, first of all we have to make sure that your device's location is turned on and snapchat is using it. By default the permission is set to off. That's why we have to follow the below mentioned steps.
For iPhone: Go to Settings > Privacy > Location Services > Snapchat. Choose "While Using the App."
For Android: Navigate to Settings > Apps > Snapchat > Permissions. Ensure location access is granted.
How To Add Nearby Friends On Snapchat
Now, just go to Add friends screen and under quick add section, select Add Nearby. It will start scanning for people who have shared their location and are near you.
Send them a friend request and wait for them to accept it.
That's it! If they accept your request, you can have a conversation with them or start sending them snaps.
Using Snap Map
Another thing you can do to add nearby people is, you can visit the snap map and search for your location. Or you can just pinch zoom your location and look for people who are adding snaps near you.
Manage Location Settings
If you ever want to change your location-sharing preferences or control who can see your location on Snapchat, you can access this in your 'Snap Map' settings. You can select to share your location with all your friends, a select group, or go into Ghost Mode to keep your location private.
Adding nearby friends on Snapchat is a fantastic way to enhance your real-world connections in the digital realm. So, whether you're at a concert, a festival, or just hanging out with friends, give it a try and make the most of your Snapchat experience!
Read Also: