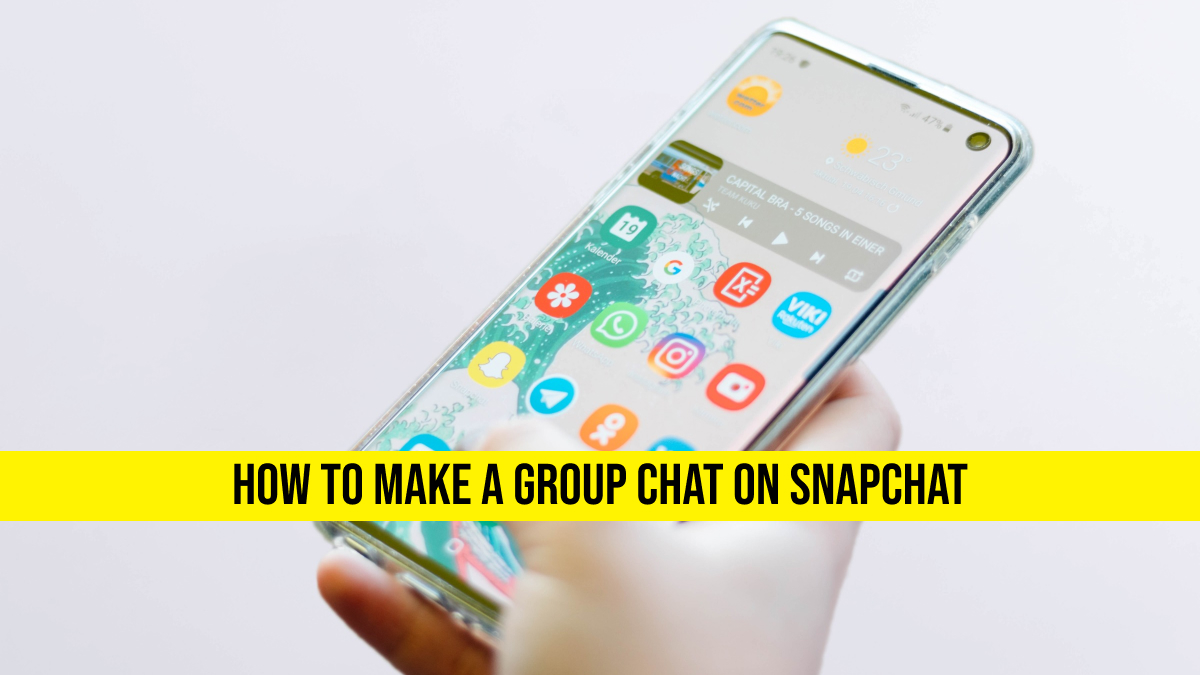 Creating a group chat on snapchat is so easy that people end up creating groups on Snapchat by mistake! I have seen many of my friends doing the same! Sometimes it's fun but sometimes it is awkward! But, if you are manually creating a group and know whom to add, it would be really fun. Today we will teach you the easiest method for How To Make a Group Chat on Snapchat.
How To Make a Group Chat on Snapchat
Open the chat window of snapchat and tap on the compose button at the bottom of screen.
Tap on the New Group option, give it a good name.
Now select the friends you want to add in the group. You can also search for your friends from the search box.
Now at the bottom of the screen, you will see Chat with Group button. Just tap on it that's it!
You have created a group chat on Snapchat! Isn't that super easy to do?
How to name a group chat on Snapchat?
Well, if you have created the group in a hurry and haven't named it, here is what you can do to name a group in Snapchat.
Just go to chat open the group, you can see the group name as name of your friends.
Just open the group and tap on Name Group on the top of screen.
Give it a name and tap done. That's it!
How to rename a group on Snapchat?
Gave your group a wrong name and want to rename it? Well, follow the below mentioned steps to do so.
Go to chat screen on Snapchat and look for the group you want to rename.
Open the group, tap on the name and tap on three horizontal lines on the top of the screen.
A bottomsheet will appear, tap Edit Group Name from it.
Now name your group and tap save button. That's it!
Hope we were able to clear all your queries about creating a group and naming it on Snapchat. Stay tuned to TheTechMirror for more updates.
Read Also:
What Does WTM Mean on Snapchat
Does Snapchat Tell You When Someone Looks At Your Location
What is OBJ Emoji? Why am I seeing it on Facebook/Snapchat?