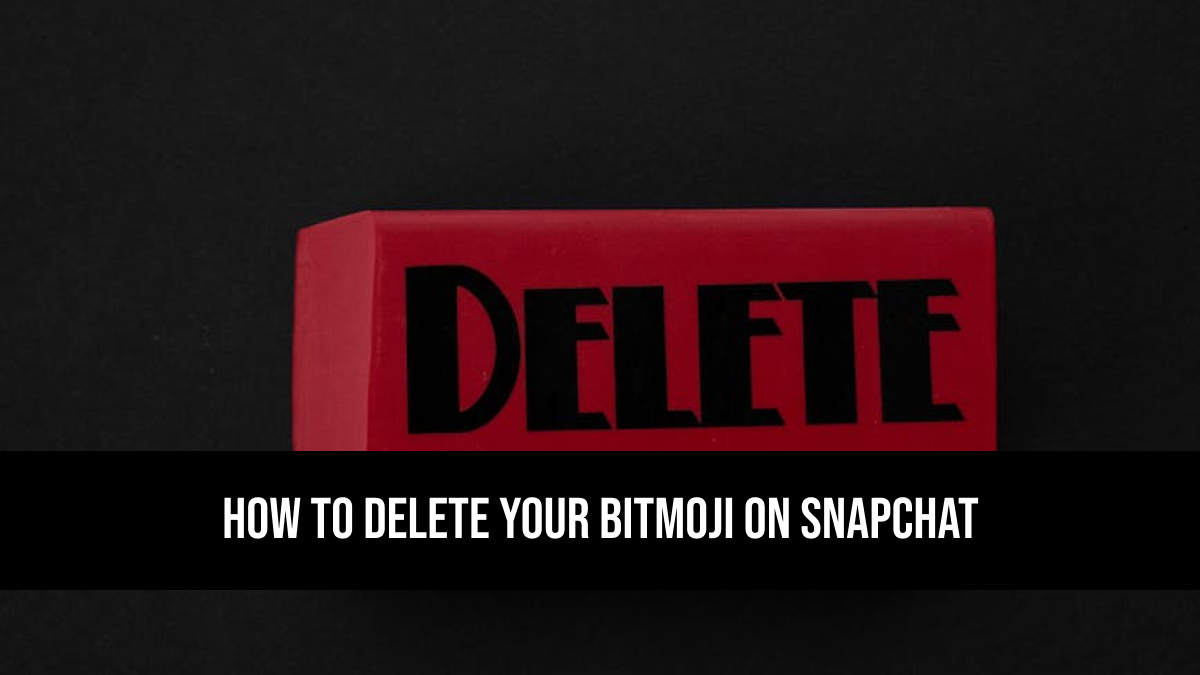 Bitmojis are like those cool, fun add-ons in Snapchat that bring some extra flair to your profile and chats. But, hey, there might come a time when you just want to say goodbye to your Bitmoji. These little avatars made their way into Snapchat when they snatched up Bitstrips, a company all about crafting these nifty cartoon-like avatars that you can tweak to your heart's content. Nowadays, Snapchat users are all about them. We not only make them our profile pics but also send them to our buddies in the form of stickers. Creating a Bitmoji? Piece of cake. But, let's say you want to part ways with it. Maybe you're up for a fresh start, or perhaps Bitmoji just isn't your thing anymore. Either way, you'll want to know how to make it disappear. It's not quite as simple as making one, so here's a step-by-step guide on How to Delete Your Bitmoji on Snapchat.
How to Delete Your Bitmoji on Snapchat
First open the Snapchat app, and then tap on your Bitmoji in the top-left corner of the camera screen
Now touch the gear icon or Settings located at the top-right corner
Tap 'Bitmoji'
Select 'Remove my Bitmoji' on the bottom of the screen
Confirm you want to 'Remove my Bitmoji'
What will happen when you delete that Bitmoji from Snapchat?
Ever wondered what happens when you bid farewell to your Snapchat Bitmoji? Well, let's discuss it today!
For those of you who originally crafted your avatar in the Bitmoji app using your Snapchat login, removing it through Snapchat itself will wipe it out from both apps, like, gone for good. Also, if you've got any limited edition cool stuff in your Bitmoji closet, that's going to disappear into the digital abyss too.
Now, when you delete your Bitmoji avatar, it won't be chilling on your Snapchat profile badge anymore; you'll see an empty silhouette on a kind of see-through background. That's how your profile avatar's going to look. And guess what? That's what your Snapchat buddies are going to see too.
Also, wave goodbye to your Bitmoji showing up on Snap Map. Yep, no more customizing your location with a cool car or a cute pet. It's not happening.
But here's the thing, if you change your mind and want a Bitmoji back, it's totally doable. Tap that empty profile pic, hit 'Create My Avatar,' let the app do its magic, and boom, you've got a fresh Bitmoji ready to roll. Customize it with all the bells and whistles, from your facial features to your wardrobe, and then show it off on Snapchat. Easy-peasy!
Read Also:
How to View Snapchat Story Online: Here's Best Spy Tools for 2023
What Does A Yellow Heart Mean On Snapchat ?
Does Snapchat Tell You When Someone Looks At Your Location