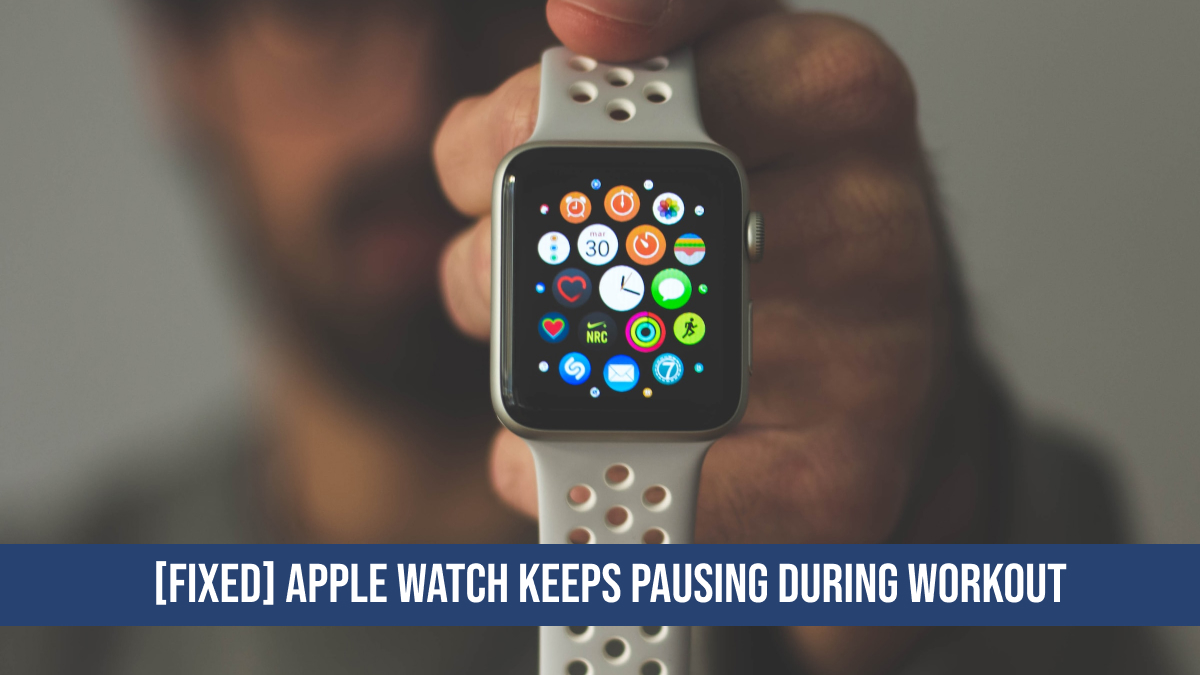 With all the necessary notification bells, the Workout app on the Apple watch is a convenient app. Time to time Apple adds new features to it as needed. With the recent updated features, many users are upset. One of the most annoying problems with the workout app is that the Apple Watch keeps Pausing During workouts automatically from time to time. Some users report that the workout app simply functions on its own. While you are running or working out and in between, the Apple watch stops monitoring. In today's article we will tell you why does your Apple Watch keeps Pausing During Workout and how you can fix it.
Benefits of the feature
Before telling you how to turn it off, we thought it would be better to tell you about the benefits of it. This feature can be beneficial for someone who is running on the street and needs to wait at a crossing before resuming your run. The workout app automatically stops processing and waits until you start running again so that it can give you exact details of your running time, calories burnt and many more.
But, if you think that feature is troubling you and you want to stop this, here are a few things that can fix the problem :
First of all make sure you are using the latest watchOS software. Outdated versions of OS can be the reason for the bugs or errors. Most of the bugs can be solved when you have the updated watchOS. If you are still having this issue even when you already update watchOS. 
Here is how to access the auto-pause feature of the workout app on your iPhone. Most of the outdoor runs and workouts seem to have this problem where a few minutes into the activity.
How to fix Apple Watch keeps Pausing During Workout?
If you don't want your Apple Watch to pause while working out and you want to stop this, you can simply turn them off from your Apple watch and your iPhone too.
On your Apple watch:
Open the settings on your watch.
Go to the Workouts.
Scroll down on the screen and select Auto-pause.
Toggle off the Auto-Pause.
On you iPhone 
You can also access this function from your iPhone. You have to follow these few easy steps to access this feature from your iPhone:
On your iPhone, open the Watch app.
At the bottom left corner of the screen, tap on My Watch.
Scroll down on the screen and select Workout.
Tap on the Auto-Pause. 
Toggle off the Auto-Pause.
Summing up:
That's it! This is how you can prevent the Apple Watch keeps Pausing During Workout issue. However it is a good feature but if you don't like it you can stop it by following the methods mentioned above in this article. Thanks for giving it a read. We hope we were able to solve your problem. Keep visiting this space and share with your friends for more latest tech updates and how tos to make your life easier.
Read Also: