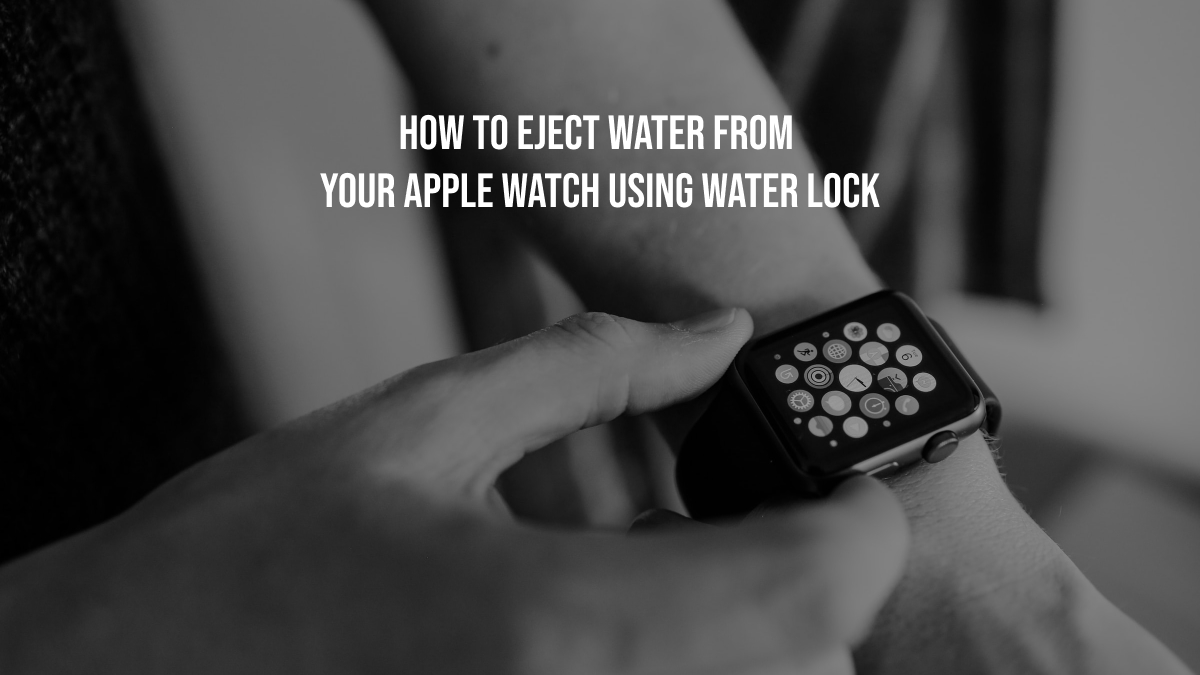 The Apple Watch isn't only for sending you notifications from your iPhone and make you attend calls. It is also a good wearable for those who like to workout, running, cycling and swimming. Since series 2, Apple has made the watches water resistance up to 50 meters. Even you can go scuba diving if you have a Apple Watch Ultra. However being water resistance doesn't mean that water will not get inside the tiny holes or parts of Watch, like the speaker. But worry not because Apple has already created a great feature called Water lock that helps you get rid of any moisture.
How do you Turn on Water Lock on the Apple Watch?
Time to swim, dive or take a shower, activate Water Lock to prevent accidental touches and eject water from your Apple Watch after deactivating the feature. To activate it, follow the below mentioned procedure.
Step 1 : Open the control center by tapping and holding the bottom of the display. Expand it by swiping up.
Step 2 : Look for the Water Lock button and tap on it to activate it. (Its a water drop icon you can find above Airplane Mode).
Also you can turn the Water Lock on by activating workout mode like surfing or swimming.
How to Turn off Water Lock and Eject Water from Your Apple Watch
Done taking shower or finished your swimming lesson? Now, you should turn off Water Lock and reactivate the display and eject water from your Apple Watch. Here is how to do it.
Turn the digital crown clockwise or anticlockwise until you see an Unlocked message on display.
This process will start ejecting water from your Apple Watch's speaker. You will hear several sounds and after it is done, you can use your watch as usual.
Also you should soak any remaining drops from the speaker and other part of the watch with a clean cloth.
FAQs
What does it mean to unlock and eject water on Apple Watch?
It does mean that you need to turn off Water Lock and Eject the water from your Apple Watch. You can do it by continuously moving the digital crown until you see the unlocked message. This will remove all the moisture from your Apple Watch's speaker.
Read Also :
Stop Asking "Why Won't My Apple Watch Charge?" – Try These Fixes
Here is How to Connect Apple Watch to Peloton
Can You use Apple Watch with Android Smartphone in 2023?
Does WhatsApp Work on Apple Watch?