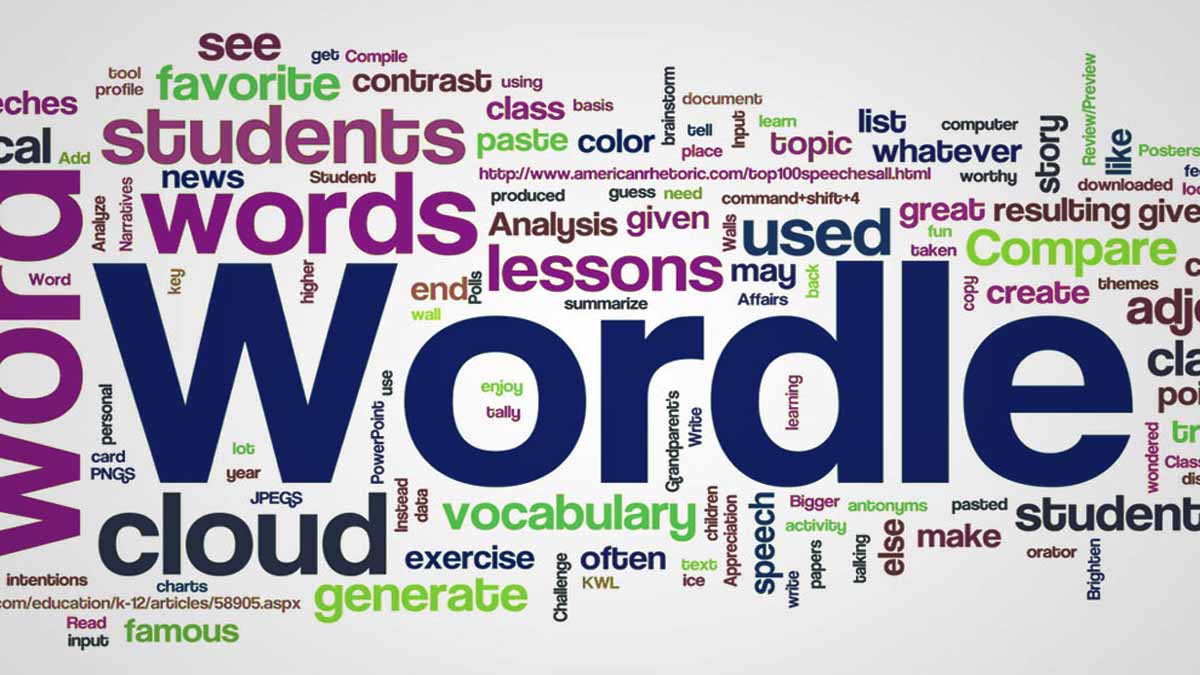 Wordle alternative: When it comes to word clouds, Wordle is a name that can't be ignored! For those, who are confused about what exactly is a word cloud, let's answer it for you! In very simple words, the word cloud is nothing but a mere visual representation of words in different patterns and shapes. The words appear in a variety of sizes based on their frequency of usage in the content.
Anyways, coming back to the topic, in recent times Wordle seems to have started losing its popularity, as its browser version has stopped functioning properly. Due to this reason, people have started looking out for sites like Wordle.
We made things easier for you and prepared a list for the same so that you can choose the best Wordle alternative for yourself.
TagCrowd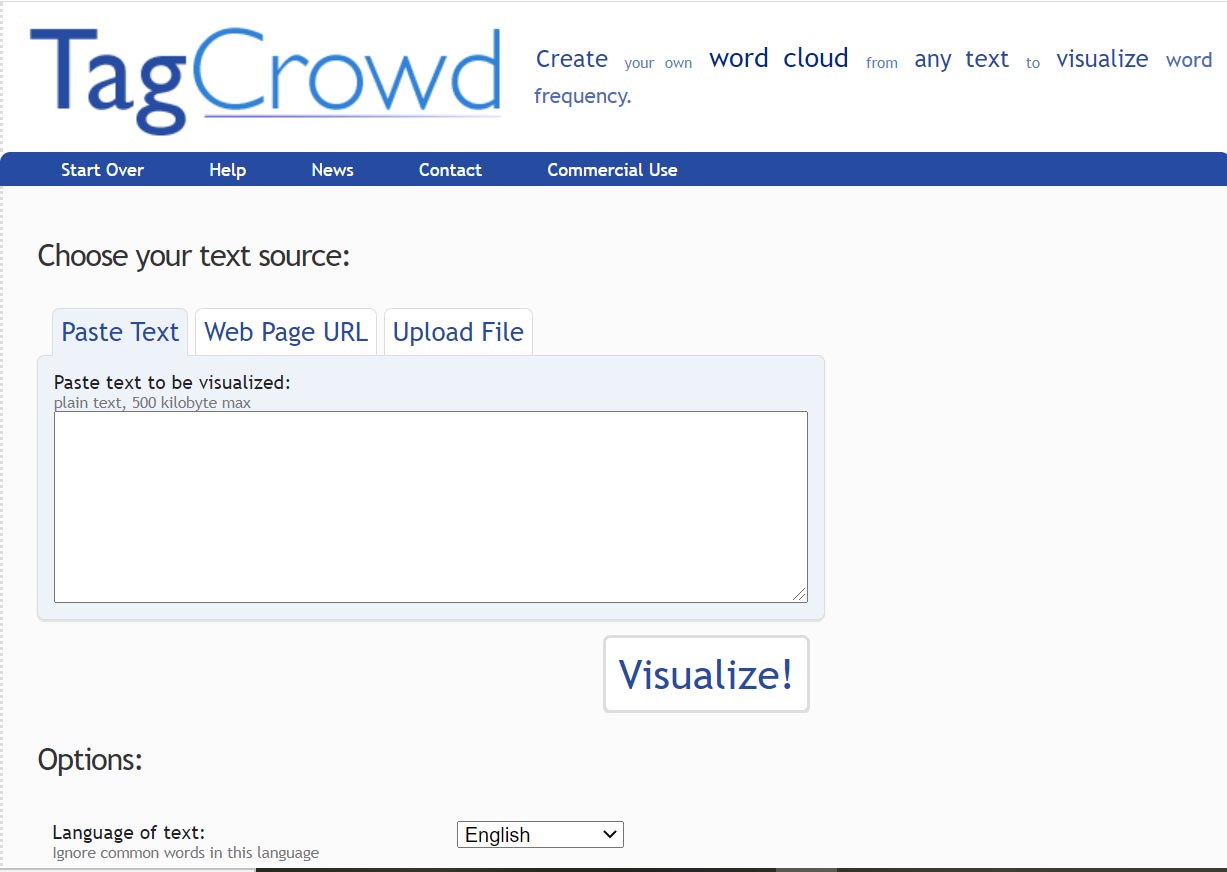 TagCrowd is the perfect option for creating a very plain and simplistic word cloud that displays the words portrayed in written content. You are free to write, paste content, input URL or even upload a text file. Once you have submitted your input, TagCrowd's algorithm will work behind the scenes to create a word cloud. The most commonly used words would be bigger in size and the less commonly used ones would be smaller in size.
Though TagCrowd seems to be a simple word cloud, it still sports a variety of interesting features including choose frequency range of the words, group similar words, addition of words to be neglected, choice of language for the text, and lots more. To experience these features, you will have to try out this word generator.
Visit: TagCrowd
Tagxedo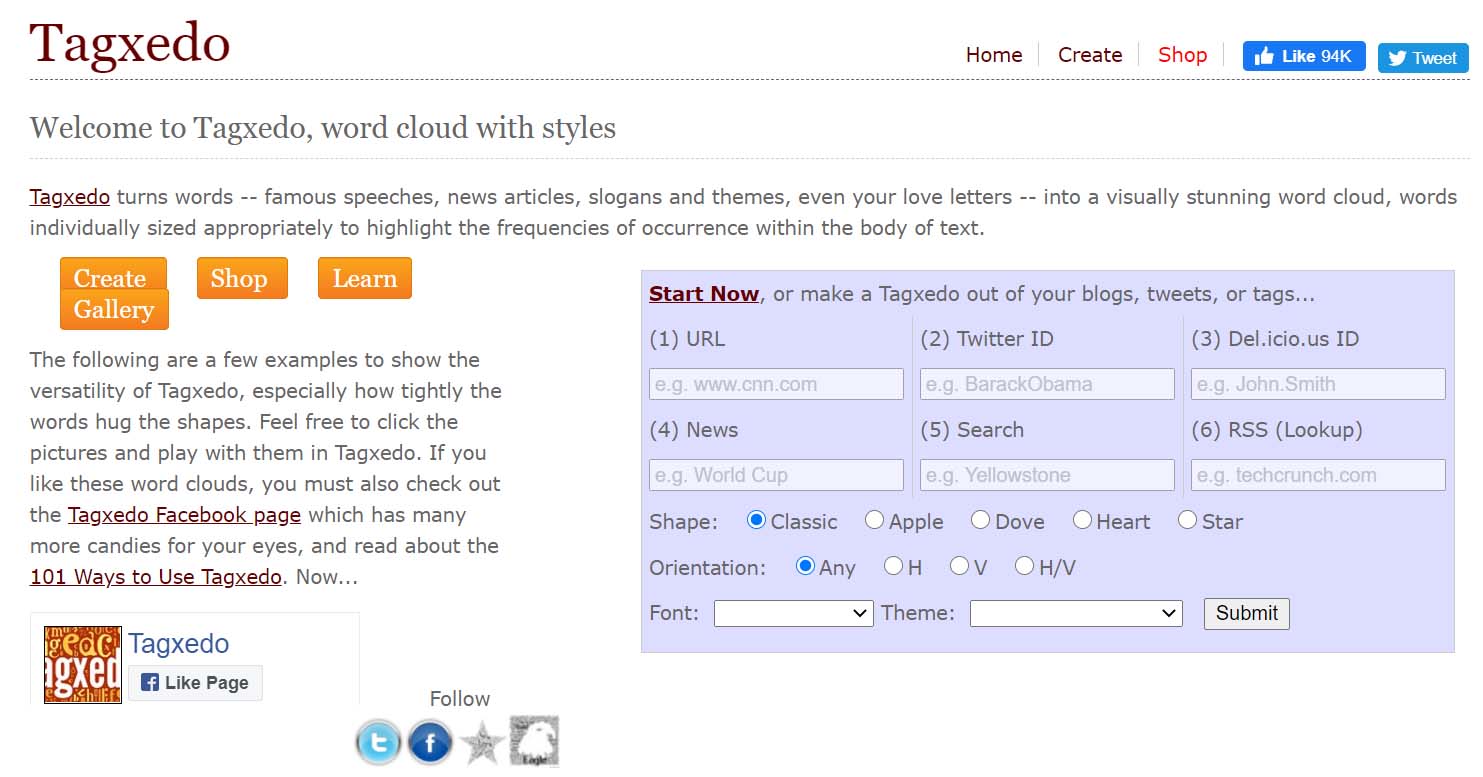 Tagxedo is a little unique tool in this list of alternatives to Wordle. Other than the usual way of creating a word cloud by pasting your own text, there's also the online source method. This simply means that you can generate a word cloud from literally most of the online places including tweets, blogs, news, articles, etc. You just need to have the URL of the content that you would want to get converted to a word cloud.
The only downside of the tool is that it may not be able to properly function with all the web browsers out there. To get the most out of Tagxedo, you will need to have Microsoft Silverlight application. Still, you can look up to the features of the tool, some of the most prominent ones being the selection of fonts, themes, styles, etc for your text.
Visit: Tagxedo
ABCYA Word Cloud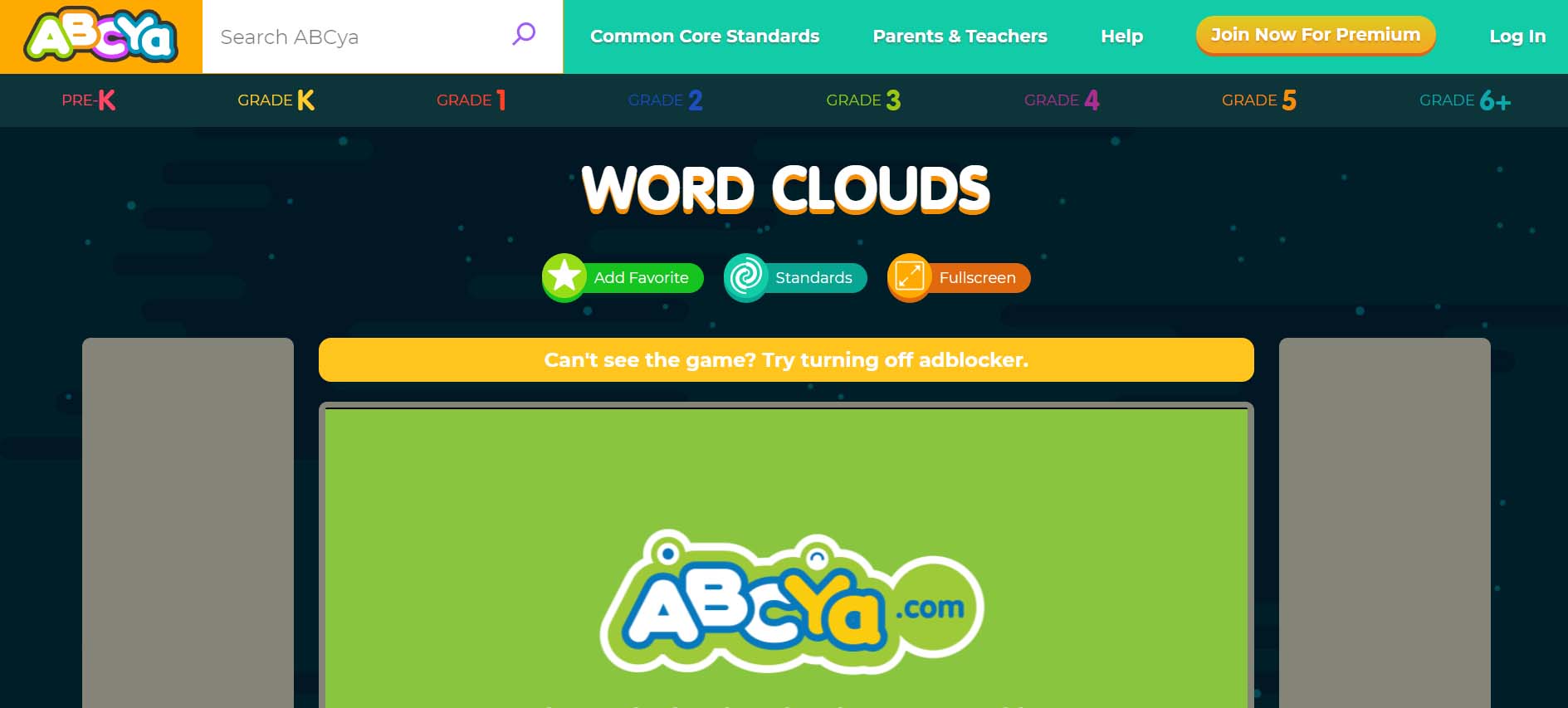 If you are looking for a wordle alternative that specialises in the kids department, then Abcya could be an option that you would like to consider. It's a complete online word cloud generator that sports attractive animations. Just copy your text, paste it and hit on the create button to see the magic unfolding in front of your eyes! The generated result can further be edited like change of color, shape, word limit, etc.
Our personal favourite features were the word filter and random shapes for word cloud. The features of the website similar to Wordle are such that it not only attracts the children but even adults alike us. The word cloud can be printed directly or you can save it on your PC for offline viewing.
Visit: ABCYA Word Cloud
WordArt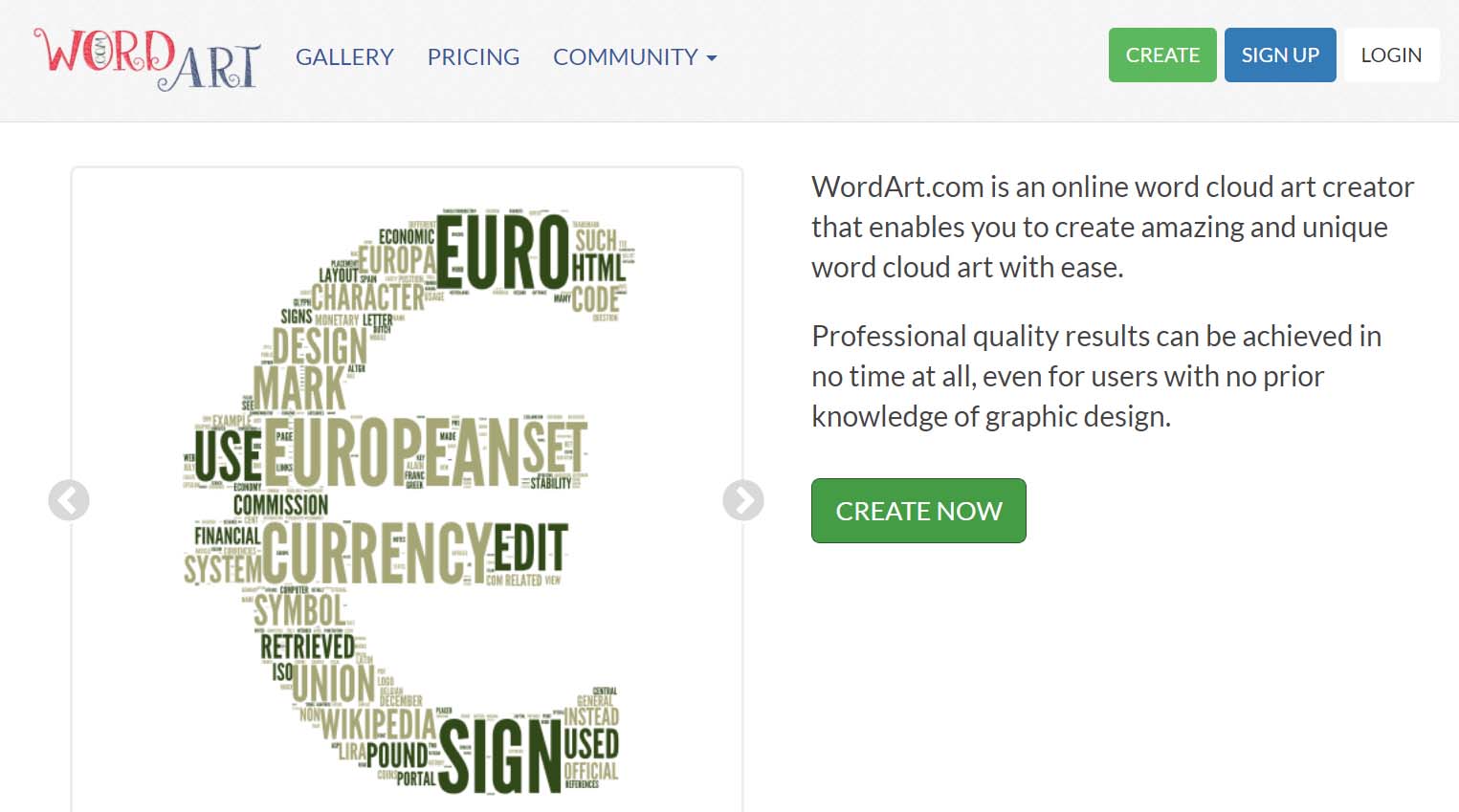 WordArt is another fantastic Wordle alternative that can let you create all sorts of word cloud using your text. When you land up on the creation page, you will find it divided into sections. The left section would be for the addition of text, where you are free to select its color, angles, shape, size, etc.
Read Also: 7 Best Carfax Alternatives for Checking Vehicle History
On the other hand, you will find the right section, where you will be able to display the generated word cloud that you have just created through the customization options. You also have the freedom to put in animations so that the word cloud can look unique and interactive. Once you are satisfied with the output, feel free to save it on your PC in various available formats or you can even choose to print it. The downloading of the output is for free of cost, but still if you would like to download in higher quality resolutions, then you may need to subscribe to their premium plans.
Visit: WordArt
WordClouds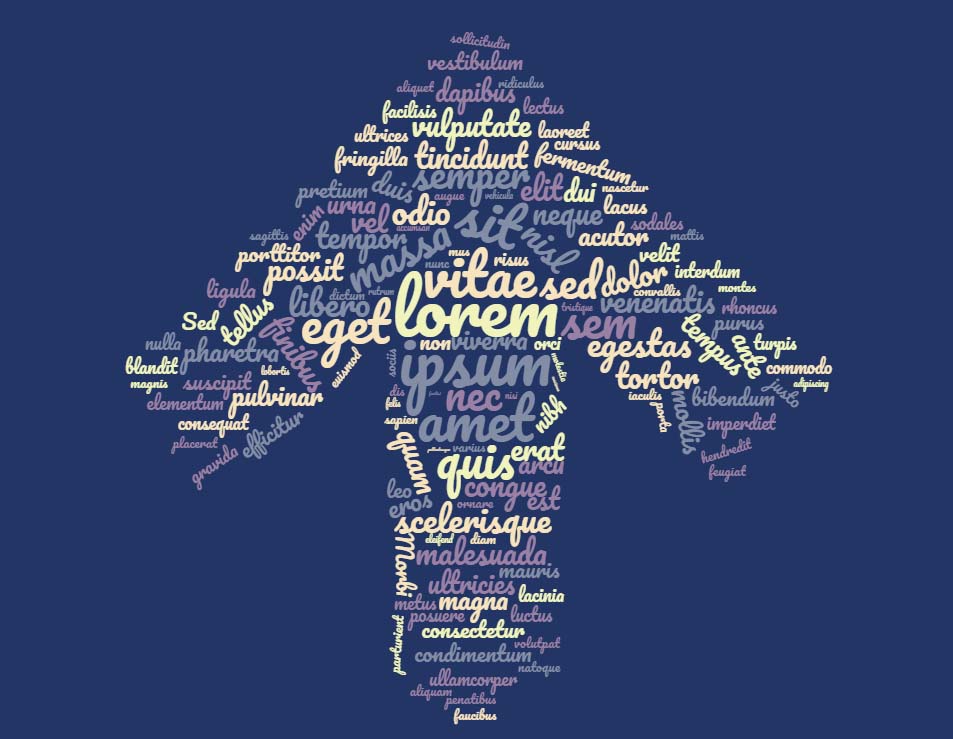 If you would like to go for a very much advanced website similar to Wordle, then you need to probably check out WordClouds. Feel free to add data through various sources including text, type, paste, MS Office, URL, to name a few. This much was not enough that the website even gave you the freedom to set your own size or custom resolutions for the output.
There are different kinds of shapes available to choose from and why to choose when you also have the option to input your custom shapes. It only supports PNG and GIF format for uploading. This doesn't seem to be a normal wordle alternative, in fact, it's a lot better than that. That being said, the generated output can be saved in the general image formats or if you want, then even in the word cloud file format. For utmost convenience, you can even directly share it online through the platform itself.
Visit: WordClouds
WordItOut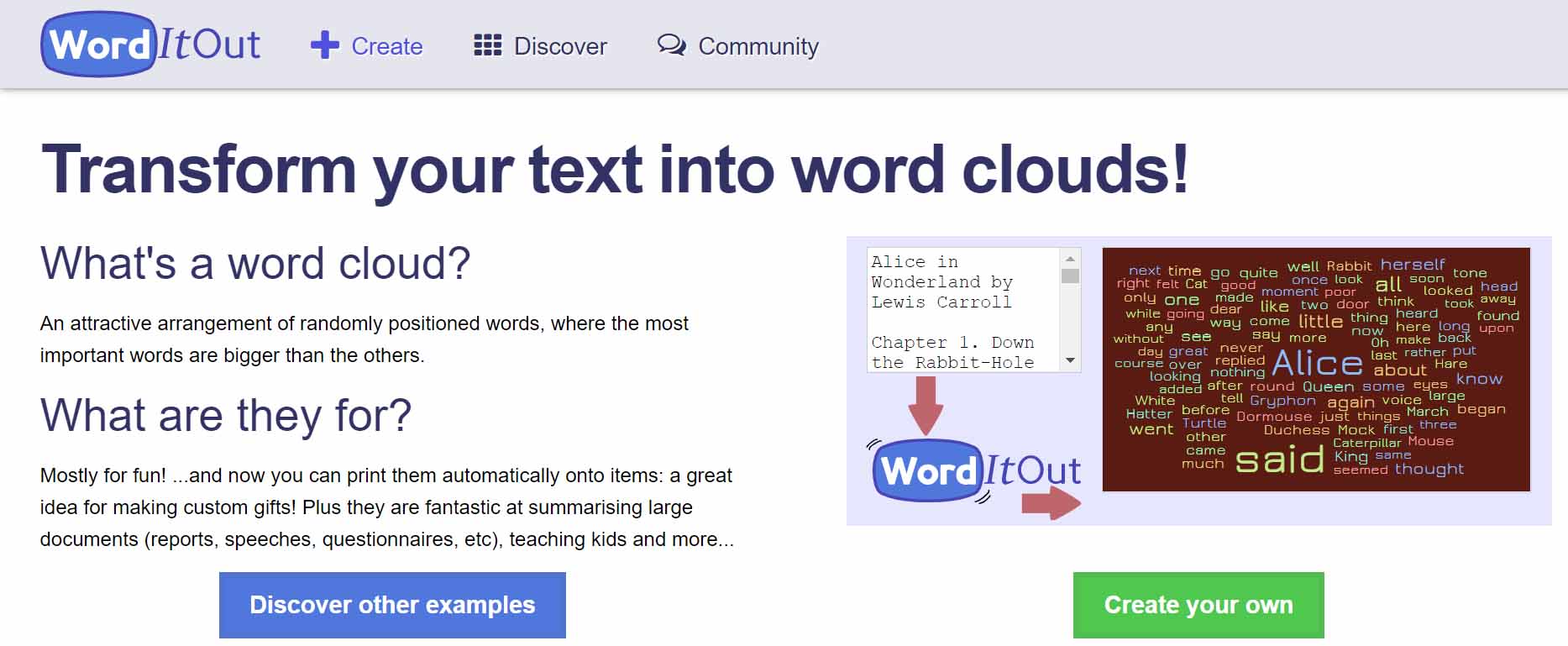 WordItOut allows you to create word clouds pretty easily, all thanks to the simple and straightforward user interface . Right from changing of fonts and color to position and various design elements, there's a lot that WordItOut makes it possible for its users. It can create fantastic wordles from documents, tables, etc. You also have the freedom to exclude certain words from your content that you don't want to get included in the word cloud. 
The tool is free to use and if you are a blogger then you can even embed the word clouds into your blog or websites. This would add a very good and professional appeal to your overall website. The only downside is that the generated word clouds remain property of WordItOut only, therefore making you eligible for non-commercial use only.
Visit: WordItOut
MonkeyLearn WordCloud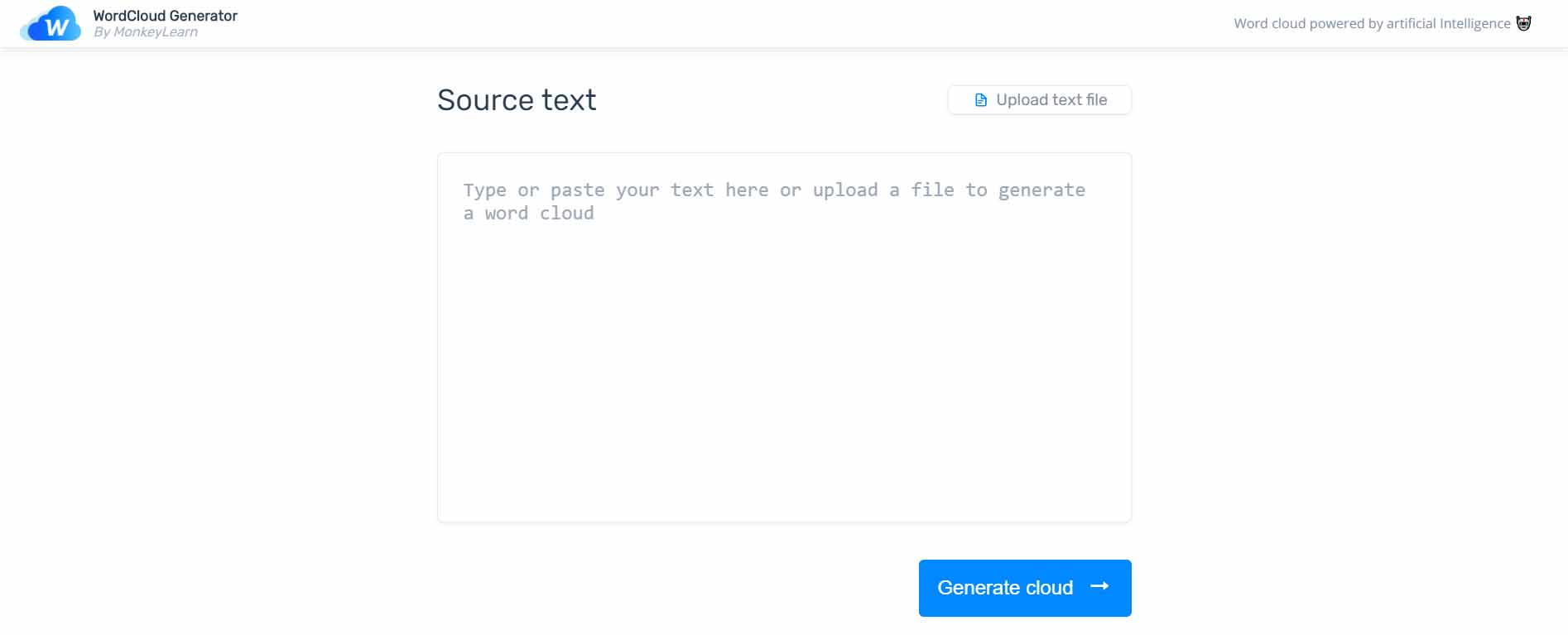 MonkeyLearn WordCloud is a very advanced AI based tool that you can use  to create fantastic word cloud. The program has been designed in such a way so that it can provide you accurate results within frames of seconds. It can figure out compound words, stop words and even collocations. From what it promises to deliver, you may get an idea that the program could be a little hard to use, but it's actually the complete opposite of it! Its coolio and all, but yet it manage to sports a simple to use interface. 
The tool is completely free of ads, making your experience of creating word clouds a lot smoother and easier than compared to most other similar tools out here. Other than just being a simple word generator platform, it also has an extra loads of text analysis tools that can give you a lot detail insights about the text that you have inputted.
Visit: MonkeyLearn WordCloud
Conclusion
Word Clouds are definitely one of the best creations of the mankind as through the visuals and images, you get insights about the words that you have used in your content. It seriously sounds like an advanced and next generation invention.  Wordle is a service that does wonders in this regard, but unfortunately, it just works on the principles of Javascript. That's why we created this article so that you can come across a number of wordle alternatives and end up choosing the worldle alternative, which meets your requirements.
Read Also: