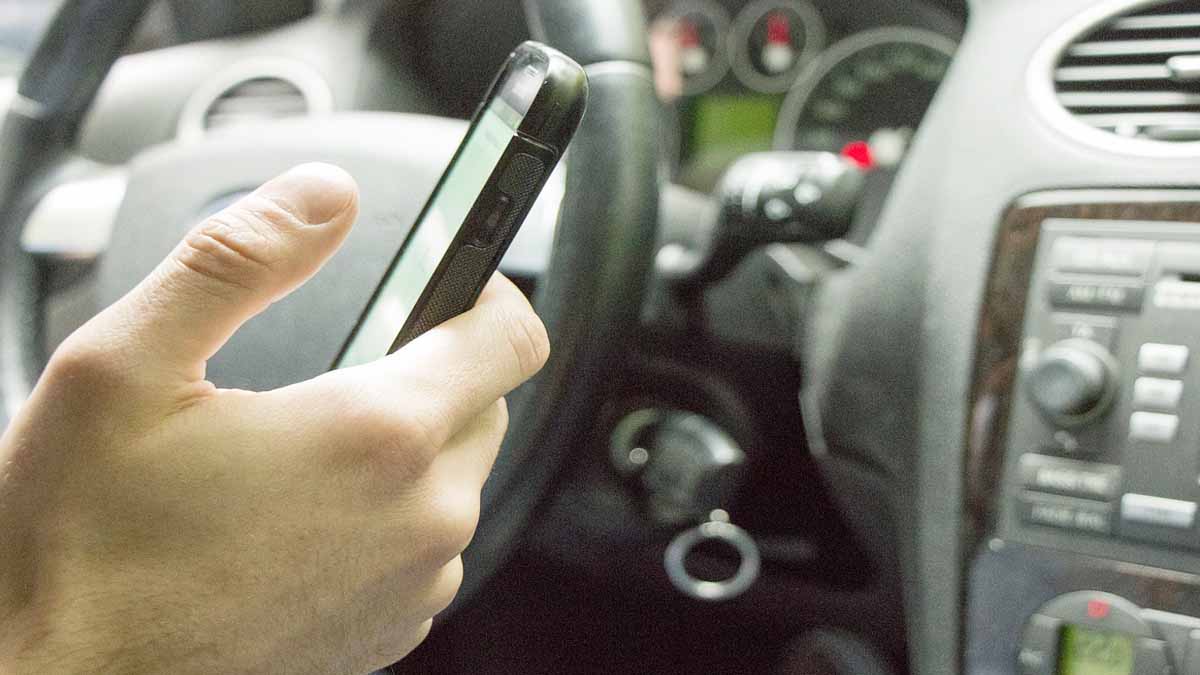 Carfax Alternatives: These days it's not easy to trust sellers indulged in selling used vehicles. So, if you plan to buy a used car or any other vehicle from an individual seller or vehicle selling website, then we recommend you to perform a vehicle history report of the one that you are planning to purchase.
One such popular VIN checking service, which you may have heard of yourself, is Carfax. But, it's definitely not the best out there and plus it can get a bit costly for some. That's why, we are here with some of the best Carfax alternatives in 2020.
7 Best Carfax Alternatives – 2020
CheckThatVIN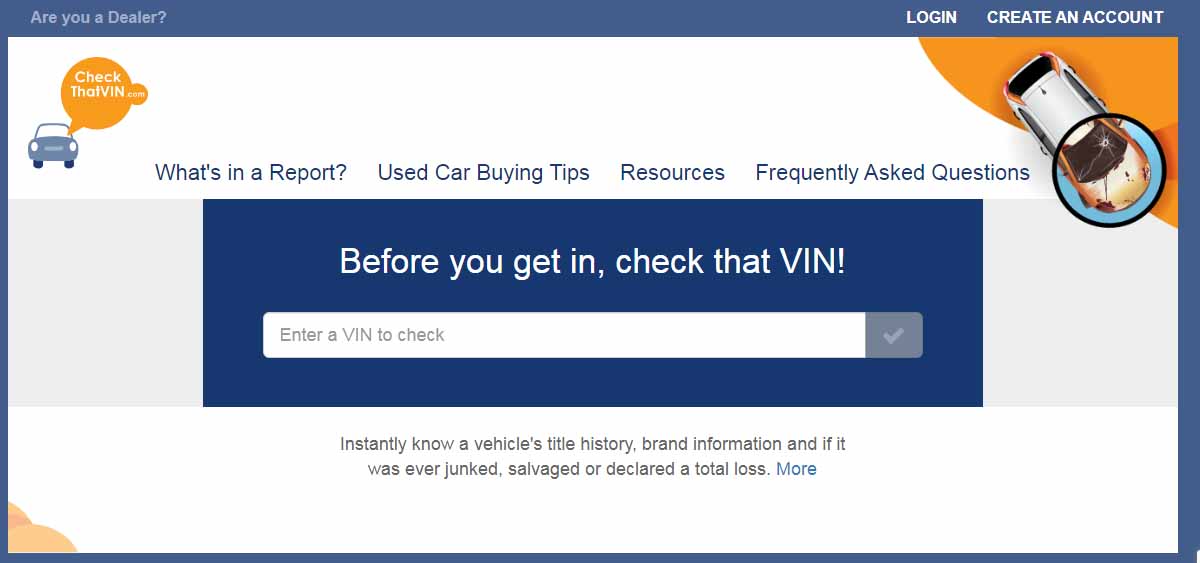 If you are looking for a cheap carfax alternative then you should probably try out CHECKTHATVIN. For every VIN checked, you just have to make a little fee of $3.50. For the convenience of customers, the service is available in both website and app form.
Read Also: How to find a book from vague description
Their system is equipped with a highly advanced search tool that hunts up data in the National Motor Vehicle Title Information System (NMVTIS). What all the check includes? Right from your vehicle listing (flood, salvaged, junk) to odometer readings and title history. At this price point, this seems a pretty fair deal. What do you say?
Title Check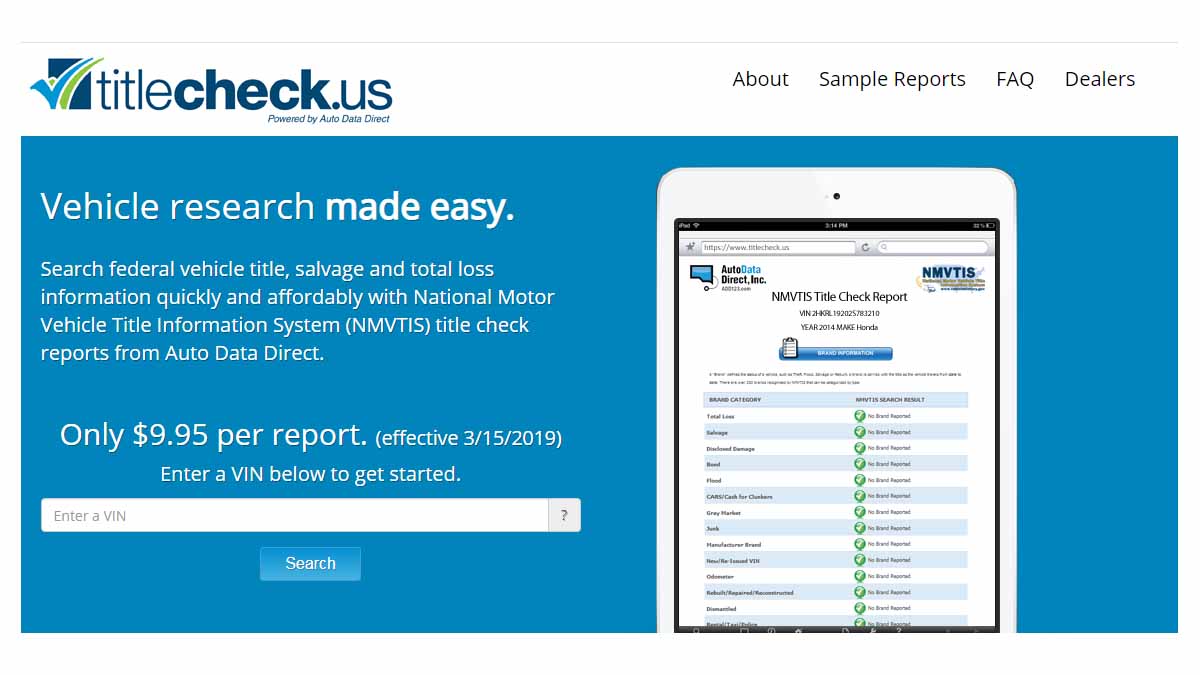 If you want to make a quick check for a vehicle then you can head out to Title Check. They sport an easy to use website and as of now no app has been developed for their platform. Out of the many Carfax similar sites, this one too runs on National Motor Vehicle Title Information System (NMVTIS).
The system or database is actually pretty great in helping the buyer's form an informed decision. These days, a lot of sellers try to sell vehicles with bad history record and the only way to know that is through reliable Carfax alternatives like TITLECHECK.
instaVIN
Out of the many alternatives to Carfax, INSTAVIN is one of the most popular option. A normal report would cost you around $2.99 but if you would like to go for a full report (title report and full history) then you would have to pay a fee of $6.99 for each vehicle checked. The service is pretty much like any other normal service out there but still people seem to be always making debates on instavin vs carfax. 
We want to make this point clear that both are good in their own ways, so stop wasting your time on fighting over them. Anyways, back to the topic, the INSTAVIN platform uses NMVTIS for operation and it makes the claim that it provides more comprehensive and in-depth data than its most counterparts.
ClearVin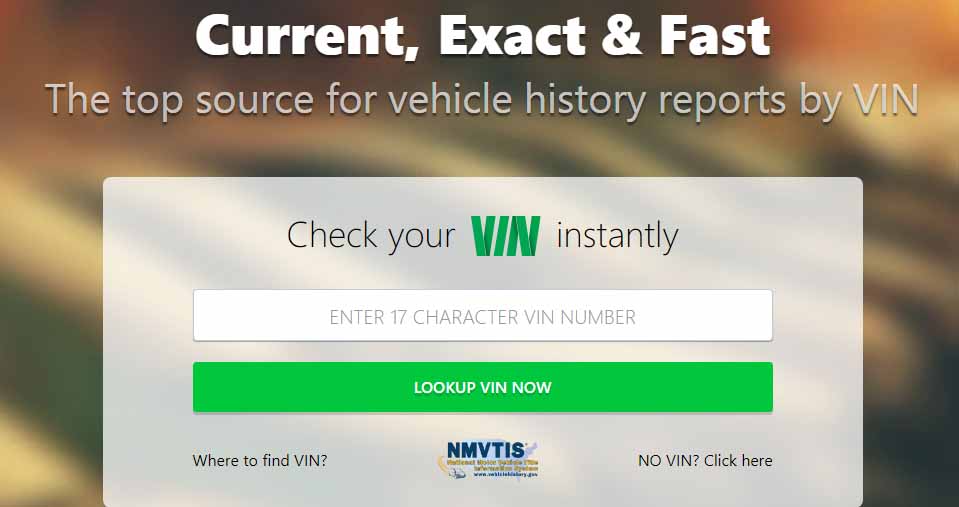 Carfax is a great service and if you are looking for something very similar to it, then you must check out ClearVin. The company believes that the customer must have enough information at their hand. Basically everything that they require to make an informed decision about their vehicle purchasing. 
Their reports contain in-depth and detailed information including title changes, insurance, theft, etc. These guys have partnered up with reliable government agencies to ascertain the right information is reaching out to you guys.
VinAudit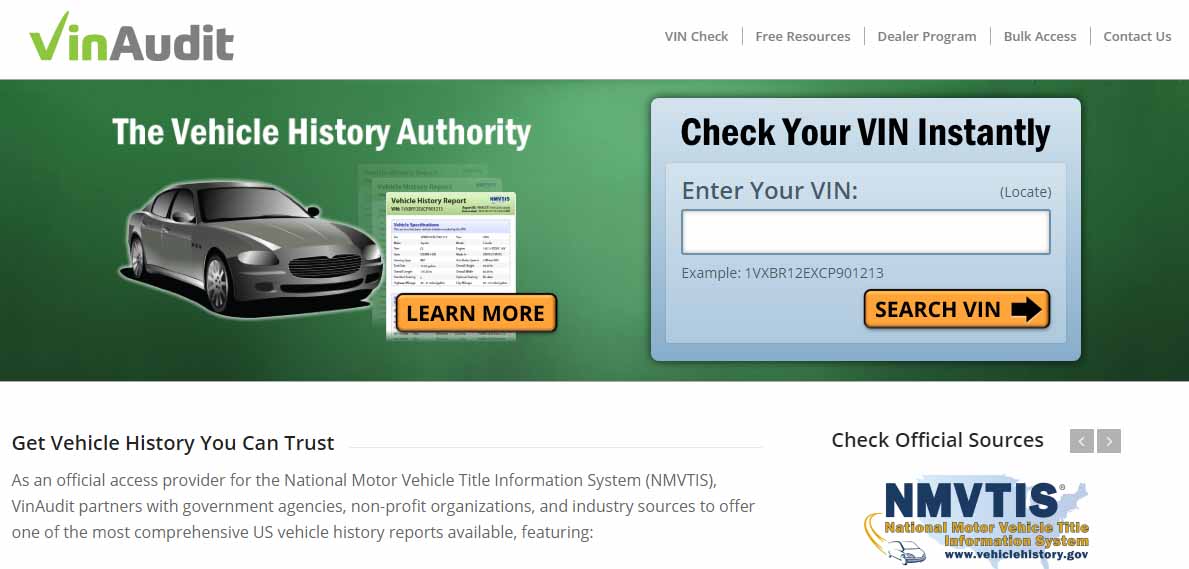 VinAudit is one of the greatest alternatives to Carfax as it provides real-time history of used cars. If you have the VIN of your desired vehicle then you can gain its report about different factors including owners, thefts, sales, etc.
In fact, ClearVin acts as an one-stop for all your needs right from start to the very end. Why do we say so? Because, it not only provides you car history but also tested and vehicle safety tools. 
The generated reports are comprehensive and always something more is delivered to the consumer in terms of data. Just like the above service,  VinAudit is also in tie-up with lots of different authorities including National Motor Vehicle Title Information System, National Insurance Crime Bureau, etc.
Driving Tests

We were looking for a good and reliable free carfax alternative, and that's when we landed upon Driving-Tests. The free service offers VIN decoder and lookup. Yes, my friend, you can extract report and information without paying even a single penny. You just need to have the VIN and then you can initiate the search. It will directly fetch the information from NHTSA, which is one of the official government database. 
The report may contain complaints, recent recalls, 3D Image, etc. It pretty much provides a lot of essential information at no cost which we feel is still a lot more than expected. Also, to increase up your chances of obtaining driving license, you can take the service's specialized free state wise DMV practice tests.
AutoFax

AutoFax is another cheap Carfax alternative that can get you a detailed report at just a price of $8.99. The generated report will contain data like title, odometer records, accident history, flood damage, etc. AutoFax even adds their own score in the report which is based on inspection. The service also has its own referral program through which you can earn referral credits which you can later on redeem for free vehicle history reports.
Read Also: Best Image hosting sites Alternatives of Imgur
Before making up the purchase for a report, we recommend you to go through the sample report as that would give you an idea on what all information you can expect. Based on that, you can make the final decision whether or not to go for the report. The service is available in both website and app form. Plus, you don't have to go through hassles of registration. Just make up your search by paying the small fee and you are good to go! If by chance, AutoFax isn't able to fetch out any information of the desired vehicle then your money would be refunded.
Conclusion
We hope that the article would have helped you in knowing about a few different paid and free Carfax alternatives. To know in more detail, about the services we recommend you to go through the consumer reviews. So, whenever the next time you plan to purchase a used car, make sure that you generate its VIN report to avoid any issues or problems in the future.