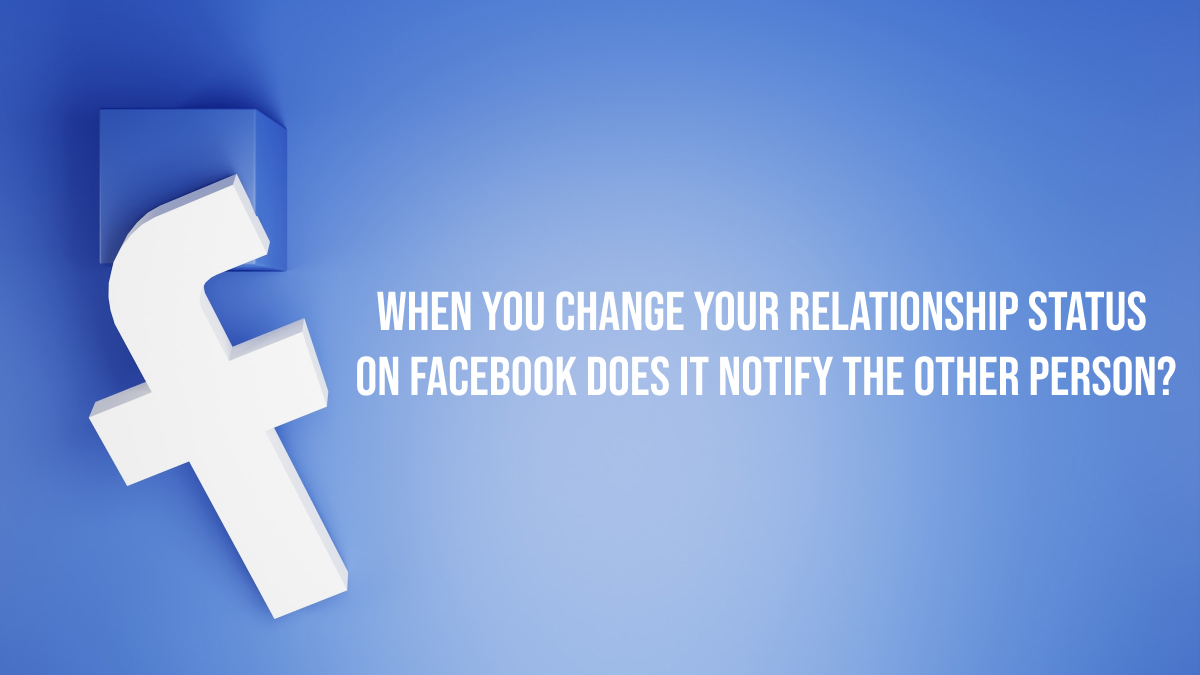 If you are dating for some time, you might wish to update your Facebook relationship status. You do it to reflect your commitment to one another. But the question that arrives in your mind is When You Change Your Relationship Status On Facebook Does It Notify The Other Person? Before the relationship status appears on your page, the other person has to confirm it. You can choose someone from your list of friends to display as your significant other. 
When you Change your Relationship Status on Facebook does it Notify the Other Person?
If you change the relationship status on Facebook it does not notify the other person. The notification of change is private. If you are ner on Facebook then FB would be unable to determine who needs to get news about the change. A good rule of thumb when making changes to your Facebook status is to consult with your partner. You can ask whether you should change it to In a Relationship or Single. if you're dating or have chosen to break up. Making these modifications without consulting might lead to difficult situations.
How To Change Your Relationship Status on Facebook?
Facebook makes it simple to update your relationship status. You can adjust your privacy settings to reflect your current position. To update your Facebook relationship status you have to follow these steps:
Open the Facebook app and go to your Profile page.
Click on Edit Public Details below your profile photo. 
Select Edit in the Details area on Facebook.
Down below tap on Relationship.
You can deselect the box next to your relationship status to stop it from appearing on your Profile. However, the status will still be visible in your Bio.
Select the Pencil button to edit the relationship status.
Change your status, enter your partner's name, and pick anniversary dates.
Read Also:
How to unsnooze someone on Facebook?
Top Friends On Facebook: Here's Everything You Must Know
Facebook Messenger Last Active Disappeared? Check How to See in 2022