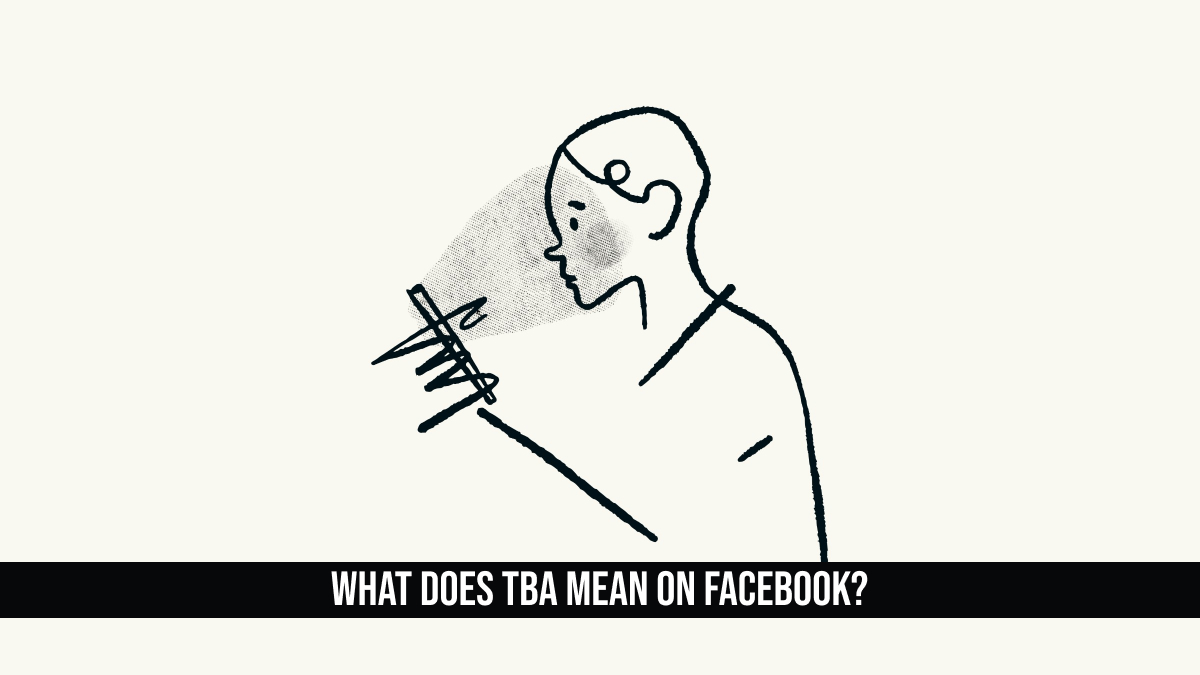 When scrolling through Facebook, you may come across various abbreviations and acronyms that leave you wondering about their meaning. One such abbreviation is "TBA." In this article, we'll talk about the significance of "TBA" on Facebook and shed light on its common usage within the platform's community.
What Does TBA Mean on Facebook?
TBA as "To Be Announced":
On Facebook, "TBA" is often used as an abbreviation for the phrase "To Be Announced." It is commonly employed when information about a particular event, activity, or announcement is not yet available or finalized. By using "TBA," users can indicate that details will be shared at a later time or that the information is still being determined.
Usage Example:
Suppose you come across a Facebook event post that mentions "TBA" in the date, time, or location section. This signifies that the specific details for the event are yet to be confirmed or announced. The event organizer may update the post with the exact date, time, or location at a later stage. By using "TBA," they are indicating that the information will be provided once it is finalized.
"TBA" is also commonly used in Facebook group discussions or posts related to upcoming releases, product launches, or significant announcements. It serves as a way to convey that more information will be shared in the future, keeping users informed and generating anticipation.
Conclusion:
On Facebook, "TBA" is an abbreviation for "To Be Announced," indicating that specific details about an event, release, or announcement are yet to be determined or shared. It is widely used to signify that information will be provided at a later time or when finalized. By using "TBA," users can keep others informed while maintaining an element of anticipation for the upcoming reveal.
Remember, as you come across "TBA" on Facebook, it signifies that more details will be announced or shared in due course. Stay connected and keep an eye out for updates on events, product releases, and other exciting announcements that may be revealed in the future.
Stay tuned to TheTechMirror for more insights into social media platforms, their unique language, and the latest trends on Facebook and beyond.
Read Also:
How To See Sent Friend Requests On Facebook in 2023?
Discover Hidden Friends on Facebook: Here is How in 2023
How To Not Crop Profile Picture On Facebook: Easy Hacks and Tricks