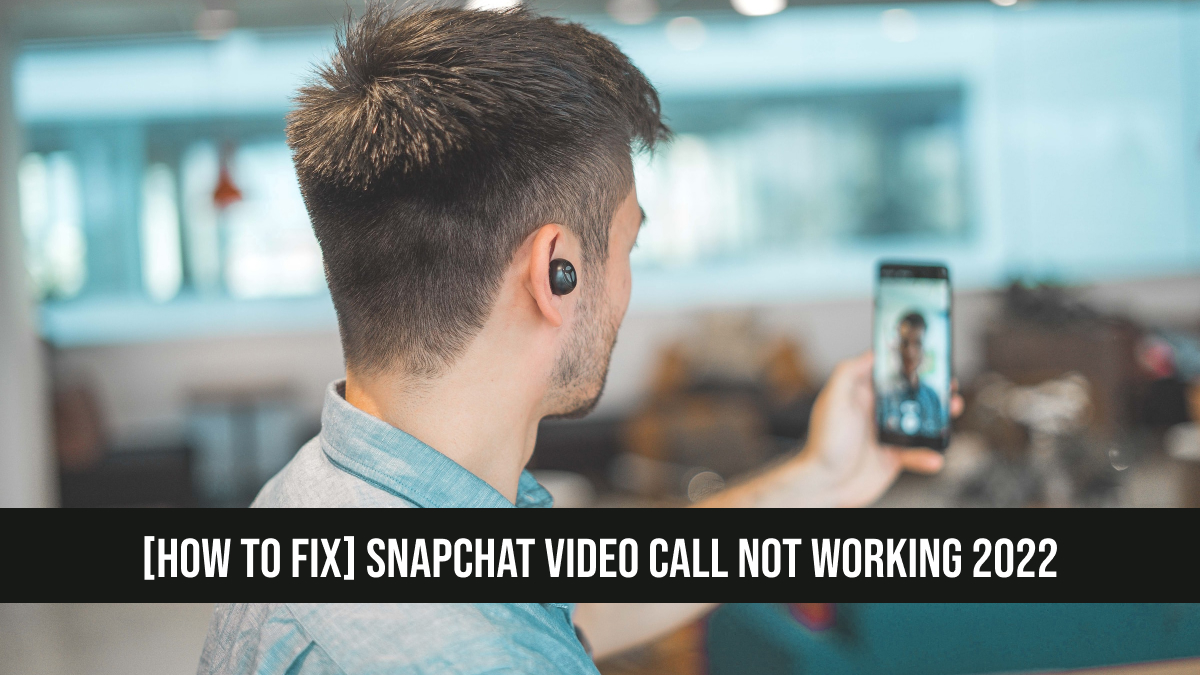 Snapchat is a multimedia app that can be used on smartphones running Android or iOS. It allows you to send pictures or videos, named "Snaps," to friends and groups. These Snaps automatically delete after they've been viewed. The platform also offers a Chat function, similar to instant messaging services like WhatsApp. Snapchat quickly expanded by incorporating useful features such as lenses, video calls, snap maps, and more. Some users have complained that they are unable to video call on snapchat. Here we are with the troubleshoot on how to fix when snapchat video calls are not working in 2023.
How to fix Snapchat Video call Not Working in 2023
Below are the methods that will help you in fixing the problem that's causing snapchat video call not to work.
Allow Snapchat App Permissions
All the apps which are installed in your phone need a number of permissions to work properly. Snapchat also requires a number of app permissions to function properly. This includes access to the camera, microphone, mobile data, and more. If you've not allowed any of these permissions to Snapchat, certain features such as the video call may stop working. 
Android
On your android phone long press on the snapchat app icon.
Select Info icon from the submenu,
Go to the Permissions.
 Allow all the necessary app permissions from here.
iPhone
On your iPhone go to the Settings app.
Search for Snapchat.
Allow all the necessary app permissions from here.
Disable Data Saver in Snapchat for video call 
We enable the data saver for an app to save the data, but that  data saver mode stops you from using the app properly. If you have a limited data plan, you are also enabled Snapchat's data saver feature to prevent the app from loading new snaps and lenses automatically. This may also prevent the app from notifying you of new calls or alerts when you are not using it. To avoid the issues you have to disable the data saver mode of the snapchat app.  Here we are with the simplest steps to disable the data saver mode on snapchat:
Open the snapchat app on your phone (either iPhone or android)
Tap on the profile icon in the top of the left corner.
From the top right corner select the Settings option.
Scroll down and tap on Data Saver.
From the sub menu toggle off the Data Saver.
Your Friend Has Removed/Blocked You
If you are blocked by someone, snapchat does not allow you to video call that person. If the video calls not working issue on Snapchat is limited to just one person, it's likely that person has removed (or blocked) you. If that's the case, you'll see the ringing screen while calling, but your video call won't go through.
If you still want to video call them you'll need to ask your friend to unblock you and add you again on Snapchat.
Some more troubleshoot to fix when your snapchat not allows you to video call your friend:
Update snapchat app.
Clear the cache of snapchat app.
Use updated operating system.
Clear lens data.
If you have an iPhone Disable Content & Privacy Restrictions
Restart your device.
Switch the network.
Check if sever is down.
Reinstall the snapchat app.
Read Also:
Why Does Snapchat Videos Keep Freezing? Find The Fix Here!
How to fix Snapchat camera not working error?