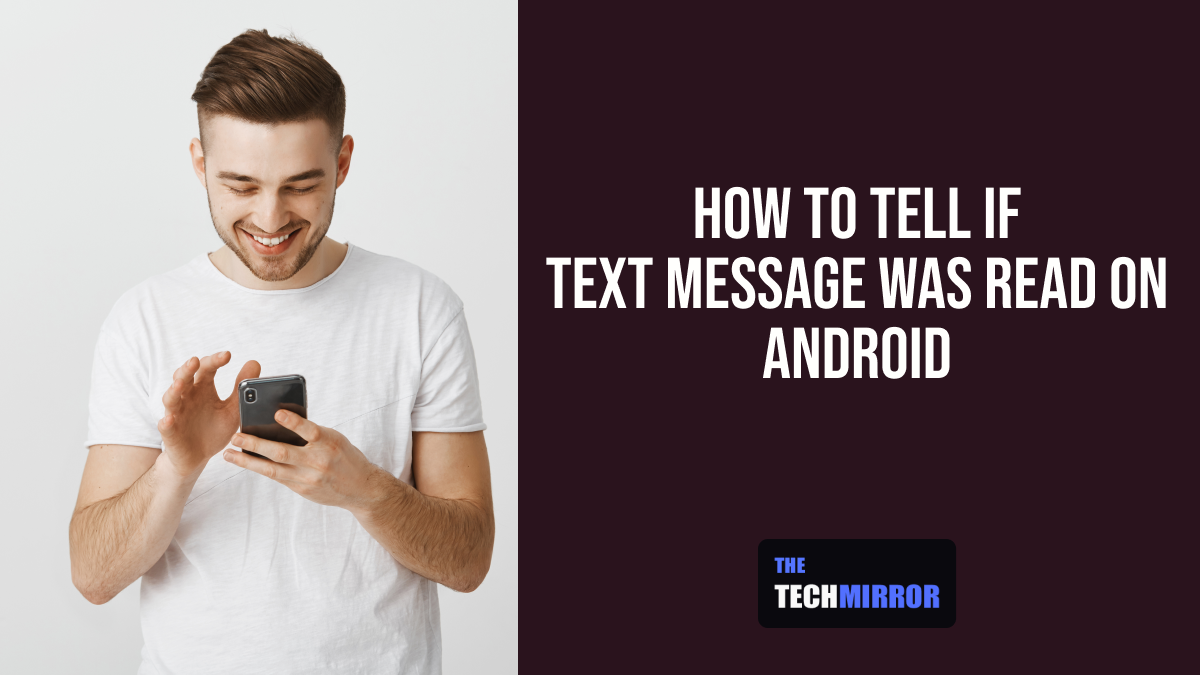 Do your text messages go unnoticed on Android? Often it happens that you have sent someone a text message and then waited a long for the reply and yet haven't got any. This left you in a state of bother that whether the person has received your message and text message was read? Android users are fortunate enough that they get to notice if the recipient hasn't seen the text you have send them or if they did but simply ignored it.
This article will let you understand different ways to check that text message was read. So here's how to tell if someone read your text on Android smartphones.
1. Turn On Read Receipts on Android Smartphones
For Android users, the best possible way to check if the person to whom you have texted has read it or not is to turn on the read receipts.
Read receipt is one of the options available in chat features on Android Messages app. But sorry to say, this feature is only obtainable on a few Android phones. If your phone has this feature you can turn it on by going to the text message and open the menu. Next go to "Settings" followed by "Advanced" and then ensure to turn on read receipts.
However, it solely depends on your carriers and devices that the chat features may have or have not been set up as default. Assuming that it is not enabled on your device, here's how to set up Chat Features:
Open Android Messages.
You will get the notification "Do more with Android Messages," tapon Get Started followed by Next.
When asked to let Android Messages stay connected in the background, tap on "Yes."
Here's how to turn on read receipts on Android phones:
Head to the text messaging app and open Settings. If you don't get the Settings optionupfront, then tap the three vertical dots or lines provided at the top of your screen. 
Now go to Chat features, Text Messages, or Conversations. If you don't find this option, tap More Settings.
You will see the Read Receipts, Send Read Receipts, or Request Receipt options, toggle the switches provided next to them for what you want to do (i.e.; to turn on or off).
In addition to that you can also turn on Delivery Receipts to find out if your text message was delivered to the recipient. (However it doesn't tell you if the message was read.) To turn on this option (on newer phones), open the Messages app and take the path as;

Go to Settings > Advanced > Get SMS delivery reports.
Note: It is to be noted that enabling this feature only make sure that the other person know if/when you have read their messages. But for you to see if others have read your message, your recipient must have read receipts activated on their device.
2. Try using alternate Android app
Where you are unable to turn on read receipts, you can try something other than the Android's text messaging app, like Facebook Messenger and WhatsApp. As these apps have built-in feature that allow users to enable read receipts, you can easily know if your message has been read or not.
As a read receipt, Facebook Messenger will show up a small icon of the recipient's profile picture next to your sent message when they read it. While on WhatsApp, you will get to see two blue check marks against the sent message confirming that the message was read by the person.
As an alternative to Facebook Messenger and WhatsApp, you can also download Viber on your Android device. It is a messaging app which let the users to send international messages for free. To acknowledge you with the delivery and read receipt, it will display "Delivered" underneath the message when you send a text, while in case where the other person reads your text it will show "Seen" as a notification.
Summing Up:
You must remember that modern day Android phones come with settings that can be changed to easily let you know whether your text message was read or not. This can be done by turning on the read receipts on your Android device. Besides that you can also try other alternative messaging apps like Facebook Messenger, Whatsapp, Viber and so on.
Hope this article has helped you understand it a much better way to let know if someone reads your text on android.
Read Also:
Facebook Messenger Last Active Disappeared? Here's How to See it…
How to pair Skullcandy wireless Earbuds to Android/iPhone