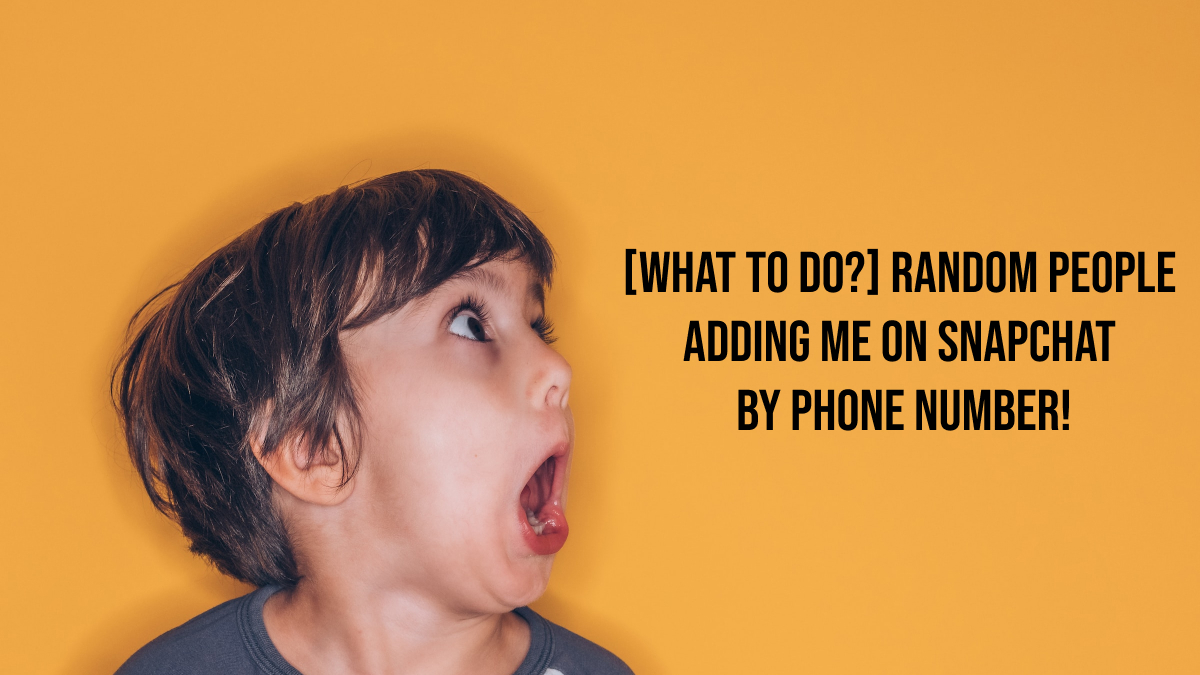 Snapchat is an app used all over the world. With this app you will connect to your friends and family members, no matter where in the world they are. The app is also a great way to connect with mutual friends or even meet new people. This may be annoying you, that people you do not know may also be able to contact you. Random people are adding you on snapchat, that is really irritating sometimes. We are here to guide you to help you in these kind of situation. Here is what to do if you are facing a situation like Random People Adding Me on Snapchat By Phone Number!
Who can add you on Snapchat
Whenever you install any app, the app asks you for permissions as it is when you create an account on Snapchat, you give Snapchat the permission to display your profile to users that look you up. In this case, if a user knows your Snapchat ID, they can search for you and then add you from the search results.
If you have added your phone number on the app, you may show up on the accounts of people who have your number saved on their phones under 'People you may know'. This is because Snapchat lets you sync your phone contacts to help you add your friends easily.
Users can also scan your Snap code to be redirected to your Snapchat profile. If you posted your Snap code in a public forum, anyone could scan it and add you using that code.
But in some cases, you found the person added you as a friend by phone number but you don't know them, and even their number is not in your contact list. 
What If Some Random People Adding Me on Snapchat By Phone Number
Recently, some snapchat users have complained about getting large numbers of people suddenly starting adding them on snapchat. There are no mutual friends of that particular added person. So the question is where did they get your profile or username info from to add you?
If you are getting the message on snapchat that "person added you by phone number" but you don't know them and they are not even on your contact list then You can limit who can contact you on Snapchat, to prevent any random stranger from sending you a message or a snap. To do so you have to follow these steps:
Open the Snapchat app on your device.
On the top left corner tap on the Bitmoji to go on your profile.
Go to the Settings on the top right corner of your screen.
Scroll down to the Privacy control and select "contact me"
On the next page you find three options which are:

Friends .
Friends and contacts.
Everyone.

Select Friends or Friends and Contacts as you want.
The Green tick will appear beside the setting.
Now only users in your Friend list can contact you by sending you snaps and messages.
Read Also:
What Does Quick Add Mean on Snapchat [Read Here]
Snapchat Video call Not Working 2022
What is OBJ Emoji? Why am I seeing it on Facebook/Snapchat?