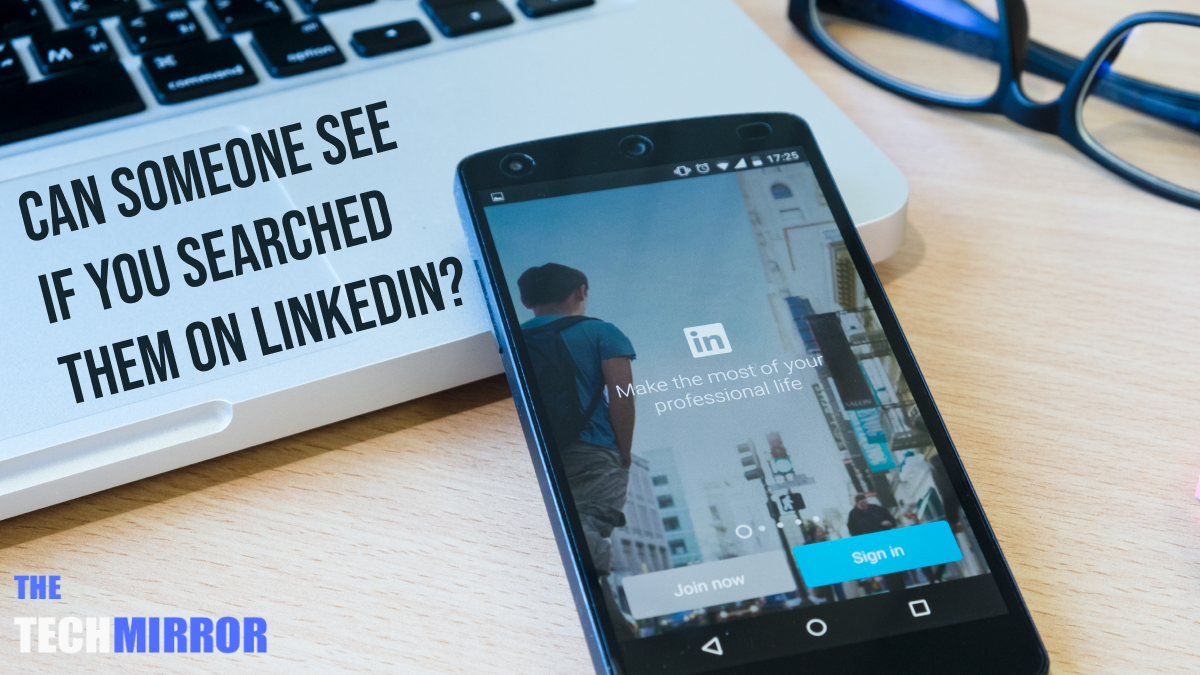 LinkedIn is an ideal platform for professional networking for business and individuals as well. One can have meaningful interactions with likeminded people who may lend a hand in business growth. At the same time, it is a perfect place for job seekers, who wish for a change of title or workspace and stare for better pay-cheque. When someone joins LinkedIn, then the person tries to follow people or build connections with others. This must be done only after a thorough review of profiles to be followed. Though while doing a bit of research, many of the users don't want people to know that they've viewed the other person's profile. So here the question arises if you search for someone on LinkedIn will they know and how to anonymously check someone's profile on LinkedIn in 2023?
Let's read through this article and get to know can someone see if you searched them on LinkedIn in 2023?
If you search for someone on LinkedIn will they know?
Thankfully, it doesn't matter whom you search for on LinkedIn, they won't be notified of it.
At whatever time someone search for your profile—and subsequently makes a click to view it—LinkedIn will notify you by saying that 'someone' viewed your profile. However as per LinkedIn policy matters, a user isn't made aware about other users who are searching for them—rather it only displays the number of searches that respective profile has.
If you look at it from a rational point of view, it's not practically possible as when you initiate a search for a name, a variety of results (loads) pop up. LinkedIn runs on an algorithm and there's no way, it can know whom you are searching for. Henceforth, not knowing, whom to notify.
Nevertheless, there's a catch in the situation! If you actually end up clicking on a profile, the other person will get notified that you have clicked on their profile. Fortunately, there's a way to change this and we will be discussing about that in just a moment.
Read Also: Does Twitter Notify You Of Screenshots Taken By Someone
How To Hide Your Identity During LinkedIn Profile Viewed Alert
Don't worry; there you pretty simple and easy way available to set your LinkedIn profile private. In account settings, there exist the privacy features to make you more anonymous. Here are the steps you need to undertake:
Go to official LinkedIn website (via mobile or desktop)
Log in to your account
Head to 'Settings & Privacy'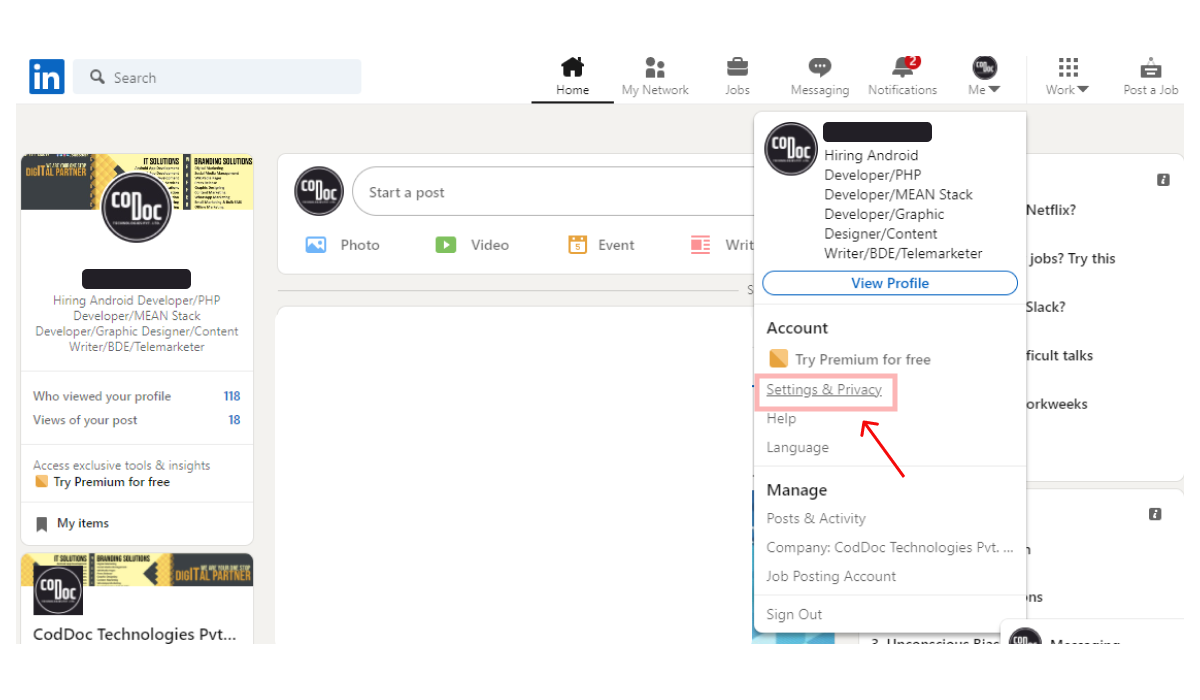 Next select the 'Visibility' tab.
There appears an option 'Visibility of your profile & network'; beneath it you will find an option for 'Profile viewing options'.
Tap it to see given choices. You can either select detailed profile, a simplified one (usually your job role and location) or, you can just go with the words 'Anonymous LinkedIn Member'.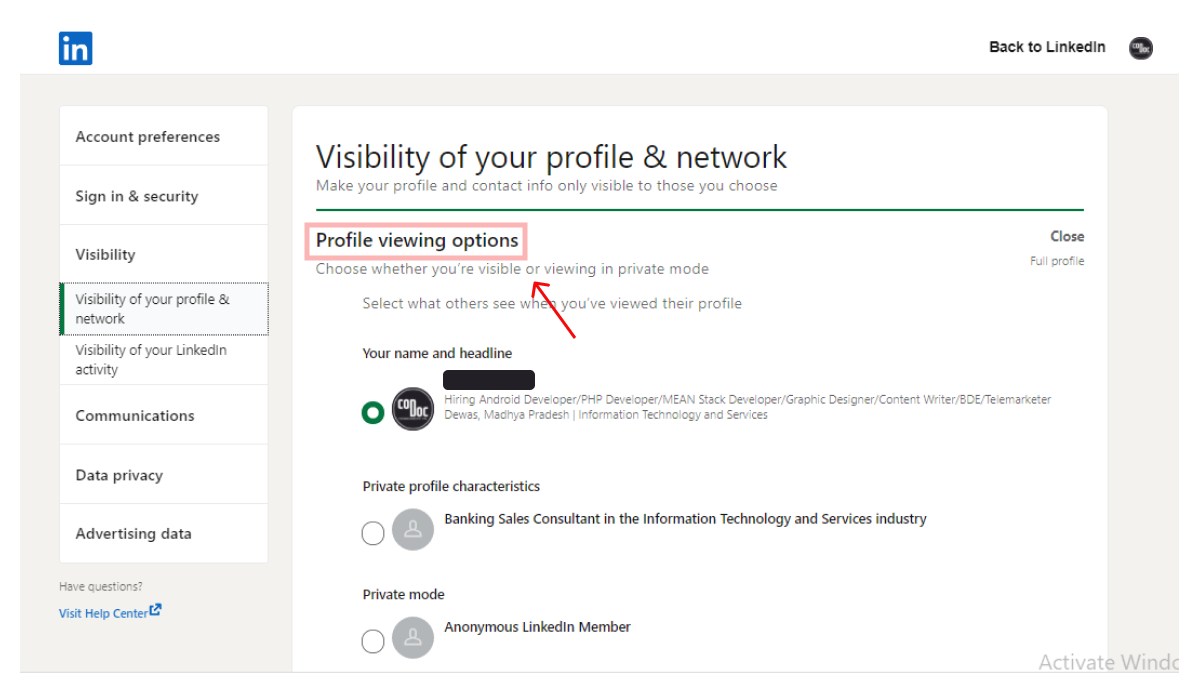 Select the option of your preference and click close.
That's it! The settings will now be updated and you can continue to search for the respective individuals in anonymity.
Conclusion
Generally people refrain from using LinkedIn as they have a stereotype set in their minds that it is a hard to crack platform. But with all the exceptions and odds, LinkedIn has seriously became a great place for networking and expanding your horizons and experience.
This article has focused on answering the question can someone know who searched them on LinkedIn as it has been troubling many of the new users. We hope that you would now know that if you search for someone on LinkedIn will they know or not. That being said, if you still have any queries, hit us in the comments box below.
FAQs
Can someone see if you search their name on LinkedIn
If you search their name and don't click their profile, they won't know! But, If you haven't hidden your identity and check someone's profile on LinkedIn, they will surely know. Read the steps above to hide your identity while searching on LinkedIn.
Read Also: