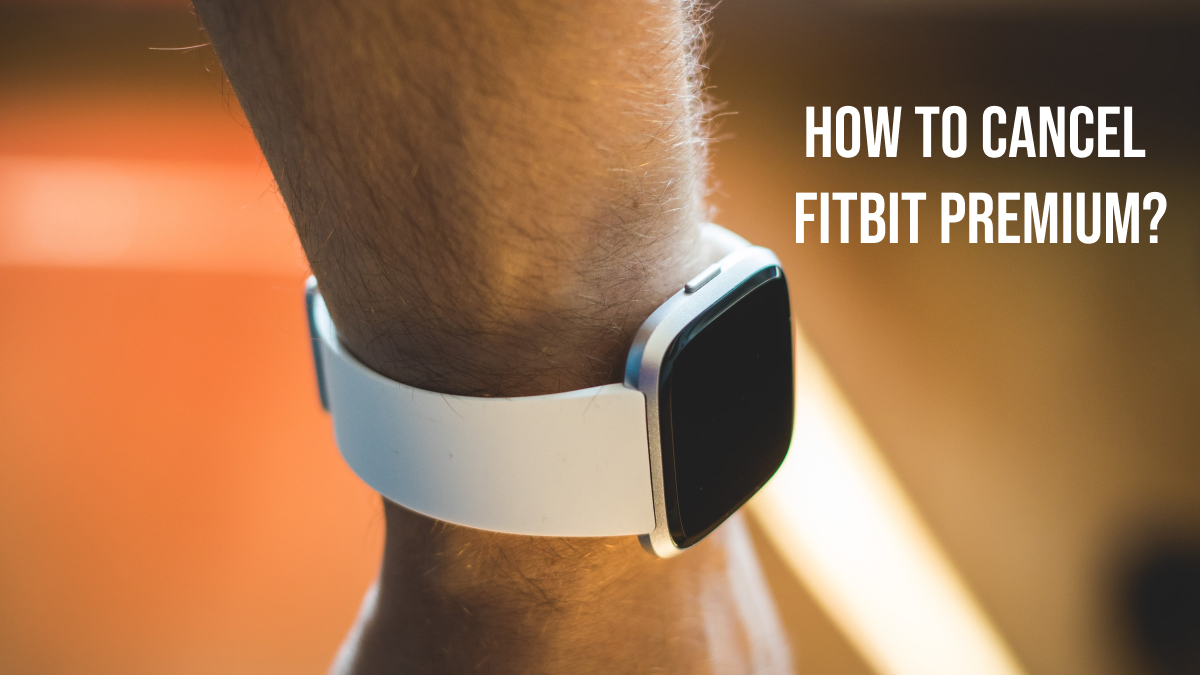 Founded by James Park in 2007, Fitbit is such a great consumer electronics company that doesn't only makes smart wearables but also provides you with plenty of features to keep a track of your fitness. The smartwatch or band by Fitbit comes with basic facilities like heart beat monitoring, pedometer etc. If you're extra health conscious, you may be in need of Fitbit premium. Fitbit charges a nominal amount for the premium subscription and allows you to create personalized insights, dynamic workouts and even more. But, so many people feel these extra features are not being worth for them. So, they will be looking for how to cancel Fitbit subscription! If you're one of them, you have come to the right place. Here you will find how to cancel Fitbit subscription on Android, iOS, Microsoft devices or Fitbit desktop.
What is Fitbit Premium?
Just like all the other companies, Fitbit also lets you unlock extra functions that aren't offered in free version. You can get more information about your fitness with personalized insights, advanced sleep tools, dynamic workouts and other guided programs etc. However not everyone needs these extra features but if you still want to try them, you should get a free trial. Fitbit premium comes with 90 days of free trial.
How to cancel Fitbit Premium on Website
The cancelation process will depend on the medium you've used to sign up for Fitbit premium. Fitbit only allows you to cancel the subscription on the same device you have used to sign up. If you subscribed to their services via a PC/laptop here is how to cancel Fitbit Premium on Dektop.
1. Visit official Fitbit website (fitbit.com) and login to your account.
2. At the top right corner, you will see a gear icon, click on it.
3. Now click Settings.
4. Look for Subscriptions and Payments section.
5. There you will find edit click on it and cancel subscription.
Note : If your subscription is still under a free trial period, you won't be able to cancel Fitbit premium from their website. Check the below instructions to cancel it via Fitbit app.
How to cancel Fitbit Premium on Android
1. Go to Google Play Store
2. Head to profile icon which you can find on the top right, then tap Payments & subscriptions.
3. Select Subscriptions then Fitbit.
4. Tap on cancel subscription and confirm.
You can also do it from Google Play store website on your desktop.
1. Open Google Play Store website on your preferred browser.
2. Click My subscriptions
3. Find Fitbit app and click on Manage.
4. Now select Cancel subscription and hit confirm.
How to cancel Fitbit Premium on iPhone
To cancel Fitbit premium trial on iPhone, follow the below mentioned steps.
1. Open Settings app and select your Apple ID.
2. Head to subscriptions.
3. Tap Fitbit and then Cancel subscriptions.
Cancelling Fitbit Premium from a Mac Device
1. Go to App store and tap your profile or select Store, choose View My Account.
2. There you will find manage, click on the button next to subscriptions.
3. Now choose Fitbit subscription and hit cancel.
How to cancel Fitbit Premium on a Microsoft Device
If you've opted for Fitbit premium from a PC or Xbox device, here is a quick way to unsubscribe.
1. Visit Microsoft's Services and subscriptions website and log in to your account.
2. Select Fitbit, click Manage.
3. Now click Cancel and follow the on screen instructions.
FAQs
Can I get a refund on Fitbit premium?
No! Premium subscriptions of Fitbit are non-refundable. But, if you have bought it through Google or Apple store, they might offer a refund sometimes.
Read Also: