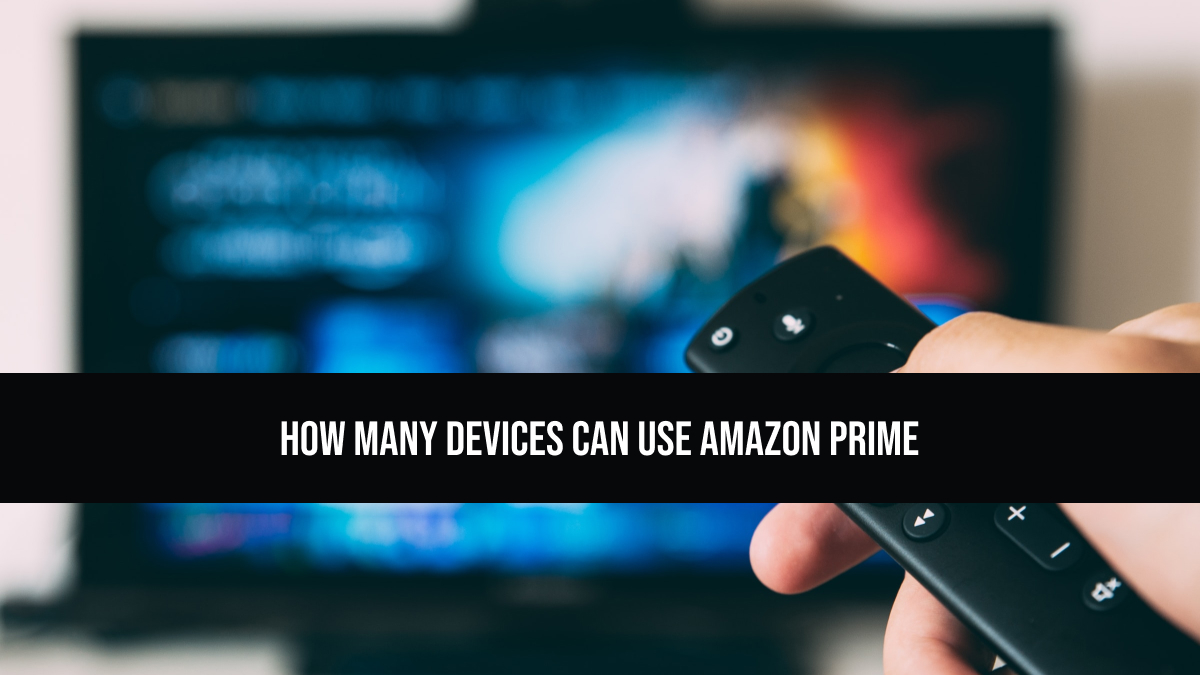 Amazon Prime has become a household name, offering a wide range of benefits to its subscribers. From fast shipping to streaming services and exclusive deals, it's no wonder why millions of people are hooked. However, one common question that often arises is: "How many devices can I use with my Amazon Prime account?" In this article, we will tell you How Many Devices Can Use Amazon Prime?
How Many Devices Can Use Amazon Prime
Understanding Device Limits:
Amazon Prime allows you to stream content on multiple devices simultaneously, but there are certain limitations to ensure fair usage and prevent abuse. Here's what you need to know:
Streaming Limit: Amazon Prime Video allows you to stream on up to three devices at the same time with a single Prime account. This means that you can enjoy your favorite movies, TV shows, and exclusive content on different devices, such as smartphones, tablets, smart TVs, or streaming devices, without any additional charges.
Download Limit: In addition to streaming, Amazon Prime Video also allows you to download content for offline viewing. However, there are restrictions on the number of devices you can download content to. Generally, you can download content on up to 25 devices, but this limit may vary based on licensing agreements and regional restrictions.
Household Sharing: Amazon Prime offers a convenient feature called Amazon Household, which allows you to share your Prime benefits with one other adult and up to four children in your household. This means that each member can have their own devices and access Prime Video, Prime Music, Kindle Owners' Lending Library, and other benefits.
Kindle Device Limit: If you're an avid reader and use a Kindle e-reader or the Kindle app, you can register multiple devices to your Amazon account. There's no specific limit to the number of devices, but keep in mind that some publishers may have restrictions on the number of devices you can download their e-books to.
Managing Your Devices:
To manage your devices and ensure you're making the most of your Amazon Prime benefits, follow these steps:
Visit the Amazon website and sign in to your account.
Go to "Account & Lists" and select "Your Content and Devices."
In the "Devices" tab, you can view and manage your registered devices for Prime Video and Kindle.
If you want to remove a device, simply select it and click on "Deregister" or "Unregister."
Conclusion:
Amazon Prime offers a generous allowance for streaming and device usage, allowing you to enjoy your favorite content on multiple devices. With the ability to stream on up to three devices simultaneously and share benefits with your household members, Amazon Prime truly enhances your entertainment experience. Remember to manage your devices through the "Your Content and Devices" section on the Amazon website to ensure smooth usage.
Stay tuned for more insightful articles and tips to make the most of your Amazon Prime subscription.
Read Also:
[How To] Fix Amazon Prime Video Error Code 9345
Amazon Prime Subtitles Not Working: Here's How To Fix It
How to Delete Recently Viewed Items on Amazon?