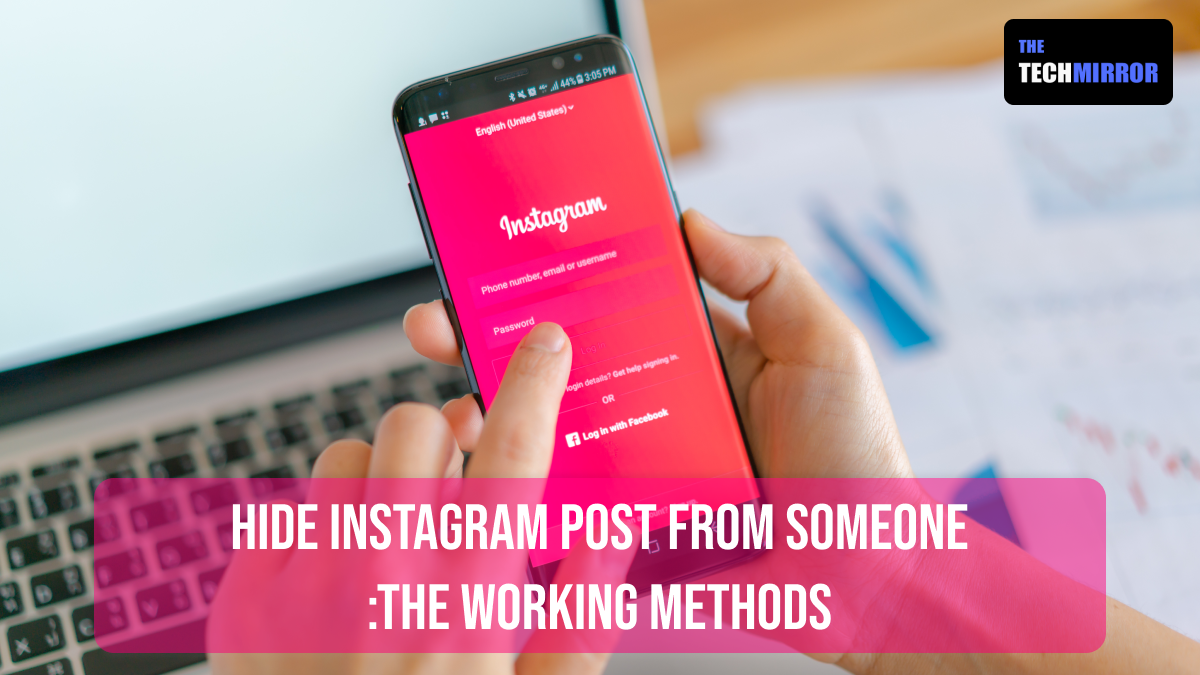 Are you looking for ways that could prevent anonymous Instagram users or particular Follower from viewing your posts and stories? Worry not here's an article to tell you about certain feature and account settings option to hide Instagram post from someone.
Hiding an Instagram Post/Story: Is it Possible??
At times you don't feel as if sharing your personal photos or videos on Instagram with someone else and want to hide them. Instagram offers you with different settings by which you can keep a check on your privacy for your posts and stories. Hiding an Instagram story is quite effortless, as the platform allows you to control the visibility of your posts and choose people whom you want to show or not.
There are certain ways through which you can hide a post. On the other hand you can show your posts & stories only to certain followers that you select under close friends list. Well, let's dive into the topic and see how you can hide Instagram posts from someone or show to certain followers.
How to Hide Instagram Post from Someone?
To hide Instagram posts or stories, the first thing you can do is setting your Instagram account as private. This will help you to hide posts from anonymous IG users who are not following you. Then again, even if people are following you, you can go on to block certain users to keep them away from seeing your posts or stories. That way by deleting the follower from your private account you can limit certain people to view your posts.
Thus, in case where you don't want all the people to have a look at your posts or stories, you can either block the person or else select a few users to share it with them.
Let's discuss these methods in short.
Hide post by making an Instagram Profile Private?
The first method to hide your posts or stories is to make your Instagram profile as private. This will automatically restrict your posts from unknown users. You can convert your Instagram account and set it as private by using the steps mentioned below:
Launch Instagram and go to your Instagram profile
Now tap on the three-line icon on the top right corner.
Select the 'Settings' from the list of options.
Here on the settings tap on 'Private profile'.
This will automatically change your Instagram account to private and hide your all posts from other Instagram users.
Note: In case where you have quite a many old and unnecessary posts, you can delete those from your account to hide permanently from all other users.
Hide your Instagram Posts from Certain Followers
If you are having a lot of followers and don't want to show your posts to all of them. The best possible thing you can do to hide Instagram post from a few selected followers is to just remove the unwanted followers and post that set your profile as 'Private' using the method discussed above.
Hide Instagram Posts without Removing Followers
You might have worked hard to gain followers over the period of them and don't want to remove them at all but still if you wish to hide Instagram post without losing any followers, you can go on to restrict them on Instragram from your accounts settings.
Here's how to prevent certain followers from seeing your Instagram posts or stories.
Restricting Certain Followers on Instagram:
If you want to restrict a person, the person will not be able to see any future posts but still, you will be able to view your profile and the follower's count. He will also be able to identify himself as the follower of you but I cannot see your posts or the comments on it if you just restrict the profile. Here are the steps to make a profile restricted on Instagram:
Open Instagram on your device and search for the profile that you want to restrict.
Go to their profile and tap on the three-dotted icon
You will get to see the option named as 'Restrict'. Tap it
Now select confirm to restrict the person from seeing your future post and comments on it.
Sharing Story with 'Close Friends':
If you wish to hide your stories from all users but want a few friends to have a view at it, then you can opt for the 'Close Friends' settings. Here you will be able to select some of the users from your Instagram followers list and allow them to see your Instagram stories while other users won't be allowed to do so. To share story with Close Friends, you need to undertake following steps:
Open Instagram and go to your profile section
Tap the three-lined icon provided on the top of your profile to open Settings.
Now once you are on settings section take the path as; Privacy >> Story >> Close Friends.
Select the followers to make a close friend list on Instagram and then set it to view stories only by 'Close Friends'.
Blocking Certain Followers
Another way to hide your posts from certain users on Insta is to block the particular user. This can be done by performing the steps mentioned as under:
Open Instagram on your device and search for the profile of the person you want to block.
Next tap the three dots icon provided on the top right corner.
From the list of options tap on 'Block this user'.
Now confirm to block the person by tapping on the pop-up window.
That's all. The person will be blocked and hence can't see your profile and posts anymore.
Using 'Hide Story From' Instagram Settings
One method to hide your stories on Instagram is using the Hide Story From options available in settings section.  To do so you are required to take following steps:
Open Instagram on your device and go to your profile
Tap on the three-lined icon provided on the right hand corner to enter 'Settings'
Under the settings section tap on 'Privacy' followed by 'Story'.
Here you will get to see option 'Hide Story From' option. Tap it.
Now select the users you want to hide your future stories from.
How to Hide a post from All Instagram users?
For the purpose of making the Instagram post hidden from all users, you can simply put it on the Instagram server by archiving that post. This will hide the post from everyone except you.
That way you can keep the post away from all the users without converting your profile into a private one or not removing even a single follower from your Instagram profile.
Summing Up:
That's all about the working methods to hide Instagram post from someone, whether it is a random unknown user or a certain user from your followers list. Hope you will manage to check and control who can view your future posts and stories by applying one or more of the methods mentioned above in the article.
Read Also:
How to Check Instagram Highlights Viewer-List and View Count
"We Limit How Often…" Instagram Error: Key Pointers & Easy Fix
'Can't share post to story' Instagram issue: Here's a quick fix