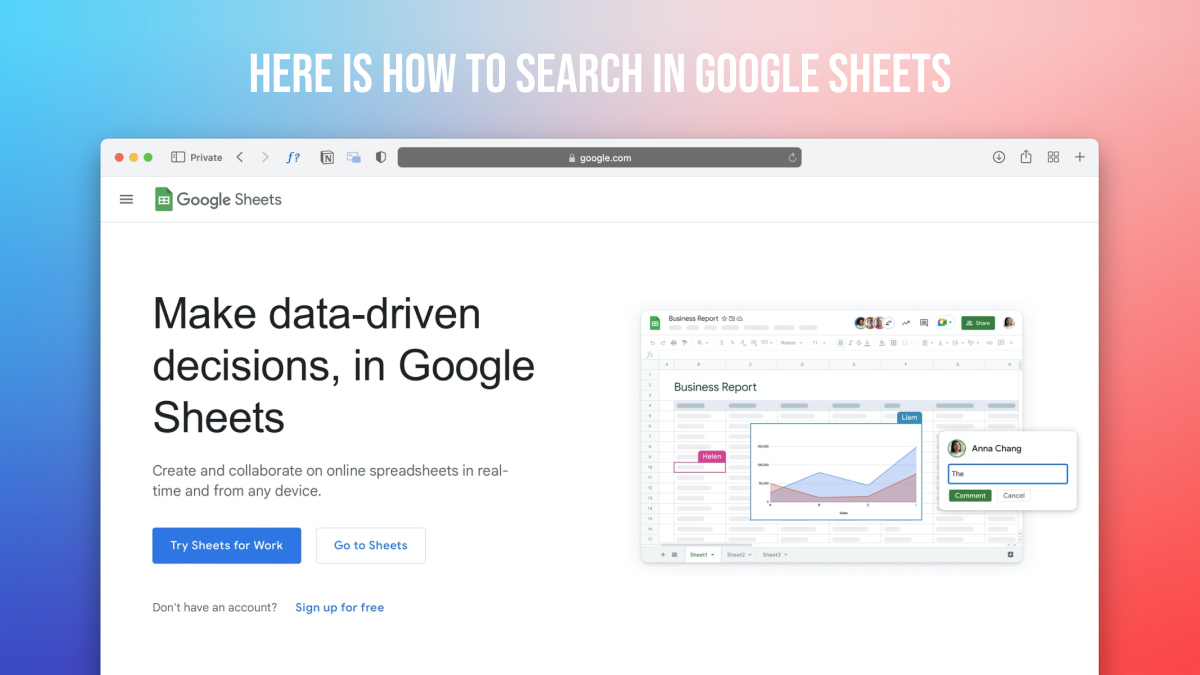 Google sheets makes it easy to manage data online and share it with people working in the organization. Also you can access it from your desktop, mobile, iPad or iPhone. But, with time data grows larger and it becomes a bit difficult to find the specific word or information. However, it is not a big problem as google already has a search feature in sheets. Today we will guide you on how to search in google sheets on desktop, Mac, android and iOS devices.
How to search in Google Sheets on PC/Laptop
If you're using a PC or Laptop, you will have to open Find and Replace menu. To access this:
Go to Edit > Find and Replace. You can also use keyboard shortcuts, press Ctrl + H on a windows PC or press Command + Shift + H on your Mac.
A popup of Find and Replace menu will appear on screen. There you will see two boxes, a drop down and checklist.
Type the query in Find box and leave Replace with blank. Because we're here to search the data and not replace it.
Now click on Find Button and you will see that the popup menu will look for the keyword you've entered and highlight each instance one at a time.
What are those option in checklist?
These checklist options allow you to narrow down your searches by applying different filters. Here we've added an explanation of these terms.
Match Case allows you to apply case-sensitive filter in your search.
Match entire cell contents lets you find for cells that are an exact match.
Search using regular expressions is for searching the cells that match a pattern.
Also search within formulas will allow you to search in the cells that include formulas.
You can click Done after you've found the data you were looking for to make the menu disappear.
And if you want to replace any data, you can fill the Replace box with the term you want to replace your data with.
How to search in Google Sheets on Android or iOS devices.
To search in Google Sheets on an Android or iOS device, follow the below mentioned steps.
Open Google Docs App and browse the spreadsheet you want to find in.
Tap More, which is located in the top right corner, then go to Find and Replace.
An input box will appear on the top of the app, type the word you are willing to find and tap Search. You can navigate using arrow icons to see each term that was found.
A Replace box will also appear at the bottom of screen, you can use to replace the data if you want.
Read Also: Why is My Facebook in Spanish? Learn To Change Language!