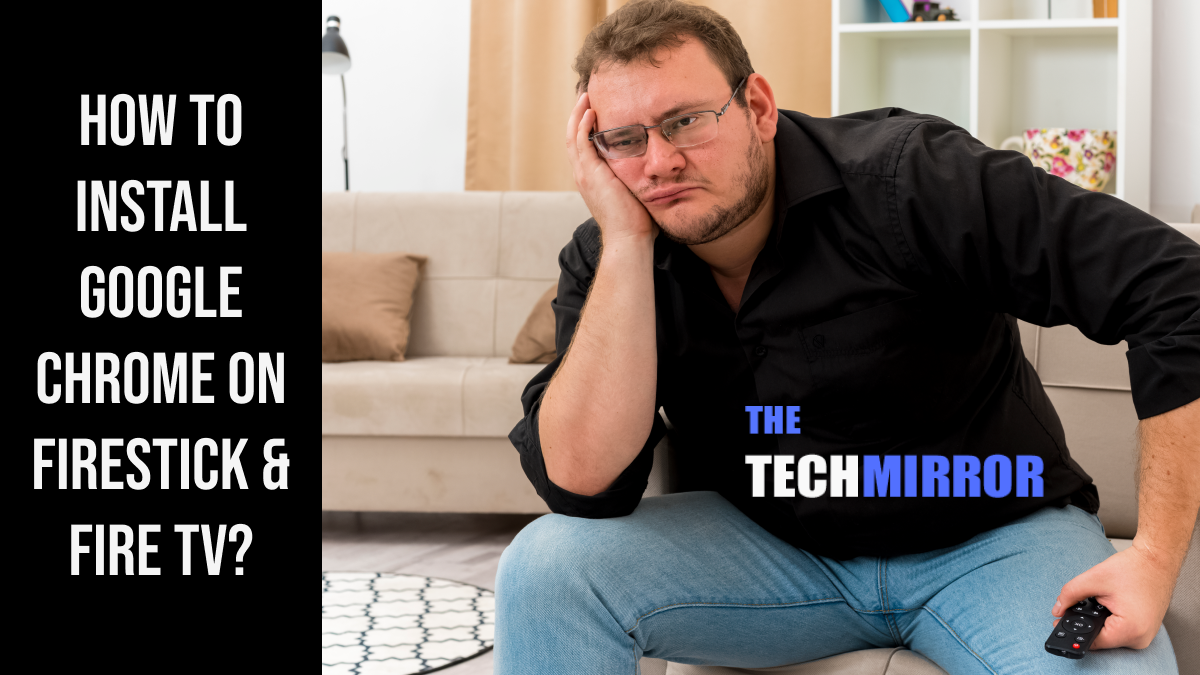 Wondering how to install the Google Chrome browser on your FireStick? Relax and read through this article to have a better and thorough understanding about installing Google chrome browser on FireStick and Fire TV successfully.
FireStick, is one of the most trendy home electronic appliances by Amazon. The product comes in the form of a USB flash drive/pen drive which can be plugged into HDMI port of TV. Mainly used for streaming videos FireStick allows users to access a bundle of apps alongside a few casual games from the Amazon Fire TV App Store. But unfortunately it misses out on web browsers. This limitation pushes the users to install Google chrome on FireStick & Fire TV. With that on line, we have compiled this easy guide for you which covers a stepwise procedure for installing the Chrome browser on FireStick & Fire TV.
Why Install Google Chrome on FireStick & Fire TV:
Chrome, web browser by Google is among other browsers like Firefox, Amazon Silk and so on, which can be installed on Amazon FireStick.
The top reason to have Chrome browser installed is the fact that it supports a range of operating systems including Mac, iOS, Android, Windows, and Linux. Furthermore, Chrome upholds your privacy, and it is one of the fastest browsers that support incredible features and benefits listed as under:
It has a simple and straightforward User Interface.
One can delete browsing data, browsing history, download history, cache memory and cookies.
Incognito mode can be used.
It firmly hides your privacy and save it from harm.
Google account can easily be synced with Google chrome.
In case of multiple device usage, the history, bookmark, and other such things can be taken care for each device, correspondingly.
Thus, despite of having multiple alternatives, these features surely makes Chrome the first choice among other browsers to be installed with FireStick.
Now let's move forth to know the process of installing Google Chrome on FireStick & Fire TV.
Installing Google Chrome Browser On FireStick & Fire TV:
This part of the article will address the all important course of actions required for downloading and installing Google Chrome on FireStick & TV. We suggest you a thoughtful reading and practicing of under-mentioned steps to evade any disruptions during installation.
Note: Google chrome does not appear as an official app in FireStick App Store, you need to have a third-party method to access Google Chrome on Fire TV.
Steps To Download & Install Google Chrome on Fire TV:
Just follow these simple steps to install Google chrome on FireStick and Fire TV.
Step 1:- Plugin & Connect
To start with you must insert an Amazon Fire TV stick in the HDMI port of the television set. 
Once you connect it, the HOME screen will appear showing multiple options such as Live Videos, TV shows, Apps, Setting, Movies, and Your Videos.
Step 2:- Head To Settings ADB Debugging
On the upper-right corner of the screen choose Settings
Select My Fire TV option in your settings.
Next find the Developer Options (by default it shows up as OFF) and switch it to ADB Debugging.
A pop-up menu now appears that warns you about the risk if you select Amazon Fire TV Stick 4K and personal data. Click on TURN ON.
Step 3:- Downloading The Downloader
Return to the Homepage, and look for the search icon.
Enter the string DOWNLOADER to display search results. It can be viewed under APPS & GAMES.
Select it to start downloading process of the downloader. The speed of download though depends on your internet speed. Once it is done it will automatically finish the installation process.
Step 4:- Downloading Chrome.apk
Soon after the installation completes, open and launch the downloader. Click on Allow option when it asks for storage permission.
A starting guide will pop up on the screen for further assist. Click on OK.
Follow the link https://pttv.xyz/ to download the app.
Navigate to Chrome.apk. By default it starts downloading the file.
Step 5:- Installing Chrome.apk
Downloading will take only a few seconds, click on install to continue.
Click on Done after the application is being installed.
It now shows up installed location of the Chrome browser in pop-up.
Nevertheless you can delete temporary .apk files from the Delete section to save the device storage.
Step 6:- Accepting of Terms Of Services & Privacy Policy
Click on Home Button to return back to the Homepage of FireStick.
Head to Apps & Channels, and search for Google Chrome Browser and click it.
As a confirmation and acceptance to Terms Of Services & Privacy Notice, mark a tick in the checkbox and then click on Accept & Continue option.
That's all… you will now be routed to the search page of Google Chrome.
Summing Up:
As Amazon FireStick does not have an inherent web browser, by installing Google Chrome on your FireStick device you can easily stream videos, surf the desired content and even visit websites. Hope this guide may help you in understanding the procedural steps that you need to perform for installing Google Chrome on FireStick.
Thanks for reading. Keep sharing it with your family and friends who wants to enjoy surfing on FireStick!!!
Read Also:
How to Fix Vizio TV Black Screen of Death
How To Fix Amazon Video Not Working on Samsung TV error!