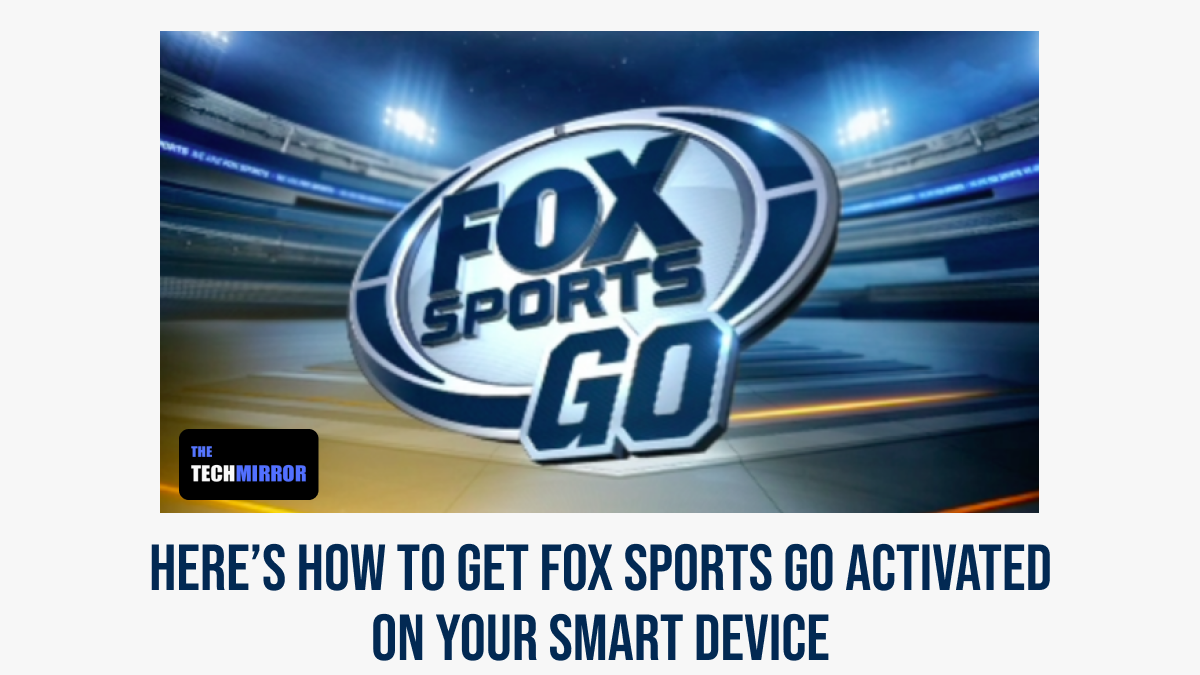 Fox Sports Go allows the viewers to access live games and sports events alongside the studio shows. It provides the best sports coverage that can be streamed at your convenience on any device of your choice be it a smart TV, laptop, tablet or mobile phone. The app is available at no cost for all devices, nevertheless to get started; you have to ensure the Fox Sports GO activated on your device. If you are looking for ways to access "Fox Sports Go", activate the app on your device. Here's an article for your help.
But before we go forth, let's get a glimpse of common devices that support Fox Sports Go app.
Devices supporting Fox Sports GO:
You can access all the available content on Fox Sport GO on different devices, listed below:
Amazon Firestick TV
Android Devices including Mobile Phone, TV and Tablets etc.
iOS Devices including iPhone, iPad
Apple TV
Chromecast
Roku TV
Samsung Smart TV
Xbox One
Having known the devices that support Fox Sports Go activate the app by downloading it from the respective app store. Now let's get straight to learn about activating Fox Sports Go on your device.
How to activate Fox Sports Go?
Preferably, you can activate Fox Sports GO on device of your first choice including Amazon Fire TV, Android TV, Apple TV, among others. The process for Fox Sports GO activation is more or less same with a little deviation in steps to be performed subject to the device. But the common essential requisite for each of the device used is to have an active subscription to the associated cable or pay-TV service provider. Besides that you need to have the latest software version and note that the casting is subject to the event on Fox Sports GO.
Here is how the app Fox Sports GO can be activated on different devices.
Activating Fox Sports Go:
To activate FOX Sports on the device you own, you are required to undertake steps as under:
Navigate to the official page activate.foxsports.com via a web browser on your device. (be it a Smart TV mobile phone, laptop, tablet, or PC)
Please ensure to have the code ready with you (it will be provided on the screen with a prompt to activate your device when to launch the app).
Enter the activation code provided on your connected device. 
This will prompt you to sign in. Here you need to use the same credentials as that of your TV provider on your connected device.
Try to understand it better considering an example of Amazon Fire Stick:
For Fox Sports GO activation on Fire Stick you need to perform following steps:
Head to the Apps section on your Fire TV
Find the Fox Sports GO app
Hover over it and press the button to select it
Now select Get to start downloading the app
Open the app on your device to get an activation code
Now navigate to activate.foxsports.com
Enter the activation code and Login with your TV provider system using an email or username and password.
To Sum Up:
Prior to activating Fox Sports GO on your device you need to first download the app. Once the app is downloaded you must add it to your channels on your Android Smart TV, Apple TV, or Roku TV. Make sure your device is compatible with the Fox Sports Go app, use the activation code provided on your device and then to activate the service visit activate.foxsports.com and enter the code to start streaming.
FAQs
Can you watch FOX Sports without a TV provider?
No! Currently FOX Sports is available only on fuboTV, Hulu + Live TV, and Sling TV, as well as on AT&T TV Now's PLUS package, TVision's Live package, and YouTube TV.
Read Also:
Fixing Fox Sports Go app not working error: Here's how
ESPN Everywhere: Here's ESPN Activation Guide for Different Devices
Element TV Troubleshooting: Handy Do-It-Yourself Fixes