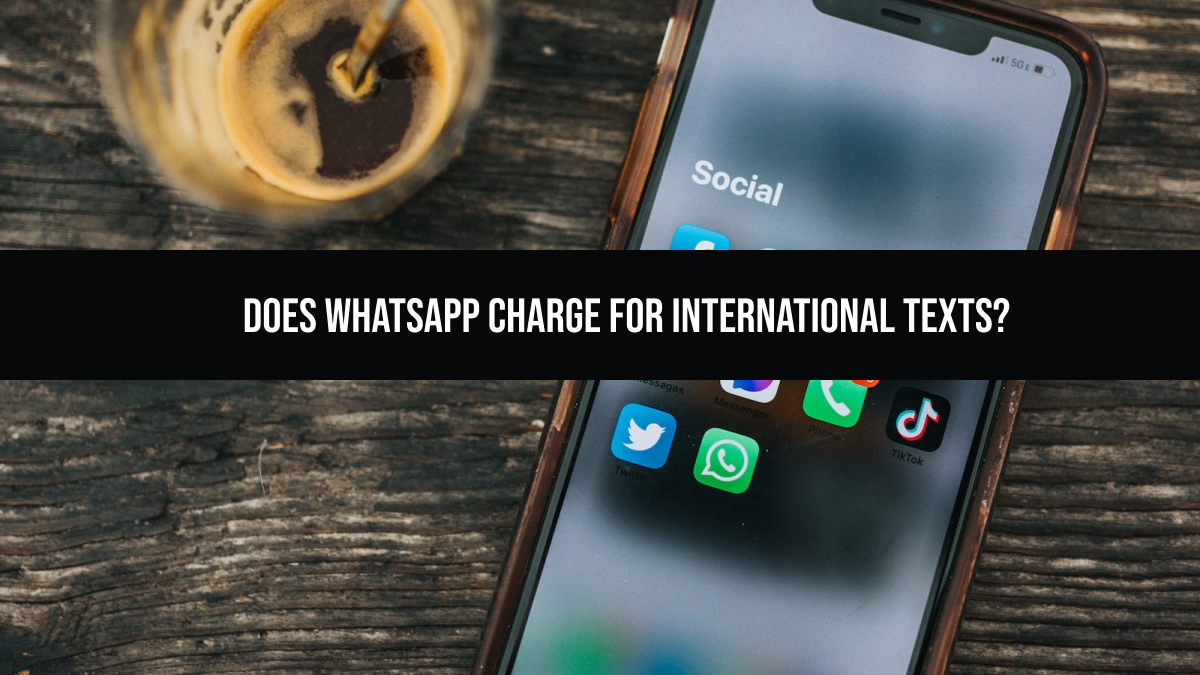 WhatsApp is a widely used instant messaging platform that isn't only limited to just texting. It has multiple features like you can call a person, share media with them, create a group of people, broadcast your alerts to people and a lot more! When the application was first launched, it was being said that everyone will get just one year of WhatsApp subscription for free and than they will have to pay $1 for a year. But, later this thing was taken down and WhatsApp was made totally free for everyone. It also has a business version that allows business owners to manage their catalogue and stay connected with their clients. WhatsApp is giving just too many features for free of cost but there are still people who wonder what WhatsApp does about texting someone who is from a different country? Does WhatsApp Charge for International Texts in 2023? Check it out now!
Does WhatsApp Charge for International Texts?
The shortest answer to your question is NO! WhatsApp is an internet based service/application that works on your Wi-Fi network or over your cellular data. Every information ( text, video/audio call, sharing files ) is sent to other person's WhatsApp through this internet connection only. So, you don't have to pay a single penny for sending texts to a person who leaves far apart from you! It doesn't matter in which part of world the other person is from, all the texts, video calls, sharing media is totally free of cost. All you have to pay is for the internet charges that your career charges.
That's it!
Hope you found this information useful. Stay tuned with TheTechMirror for more such tech related information and tips and tricks.
Read Also:
Does WhatsApp Tell You If You Screenshot?
How To Make WhatsApp Video Call On PC
Be Anonymous: Here's How To Keep Your Name Invisible on WhatsApp