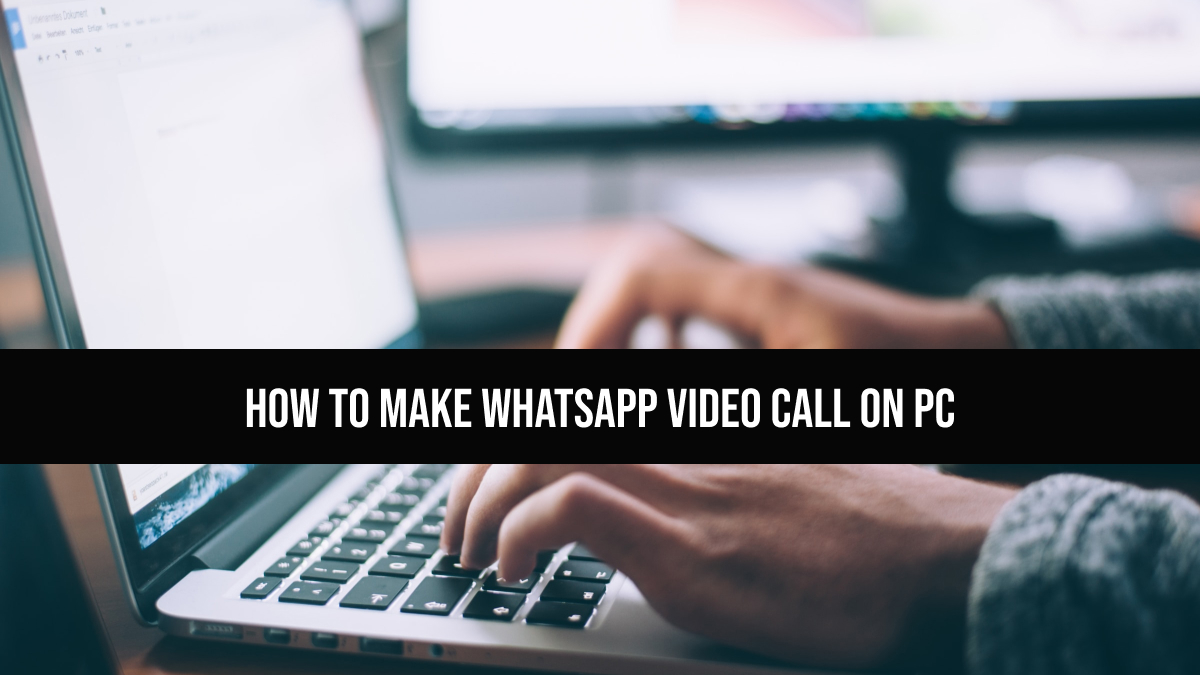 WhatsApp is a free cross-platform messaging service.  With that the users can exchange texts, photos, audio, and videos with their friends or others. WhatsApp gives you a feature where you can voice or video call to others also. Earlier the calling feature was available only on smartphones. But now you can video call someone from your windows PC too. With the help of web and desktop versions of the WhatsApp you can easily synchronize your WhatsApp account via your browser or desktop. write messages with the keyboard, and finally put your phone aside. You can also make a WhatsApp video call on PC. 
How To Make WhatsApp Video Call On PC
To make a WhatsApp video call from the PC you have to follow these steps given below:
You have to download the WhatsApp desktop app from the WhatsApp homepage, open it after installation, and sign in.
When you launch the app the QR code will be displayed on your screen.
Go to the Settings and Tap the QR icon next to your profile picture and then tap the "Scan code" function.
Once the QR code has been scanned, your WhatsApp account on your smartphone and the desktop app will sync up. 
Your contacts, chats, media, and settings will now be available on the PC as well.
Select the contact you want to start the video call with and click the camera icon at the top of the chat window.
You will now see a separate window open for the upcoming video call.
In the WhatsApp Desktop video call, there are also various features the same as your phone.
You can use the microphone icon to mute your microphone or activate and deactivate the camera via the camera icon. If you want to end the call, simply click the red phone icon.
If you receive a PC video call yourself via WhatsApp in the desktop app:

You can accept it by clicking on the green camera icon.
You can reject it by clicking on the red phone icon.
If you do not want to accept or reject the call, simply click on the "x". 

You want to switch to a video call in the currently running voice call. Simply click on the camera icon in the voice call menu. When your call partner accepts, the app automatically starts the video chat.
Read Also:
Best Ways to Save WhatsApp Status Videos and Photos to Gallery
Locate & Get On With Chat: Here's How To Find Someone On WhatsApp
WhatsApp Stickers: Converting your Photos into Whatsapp Stickers