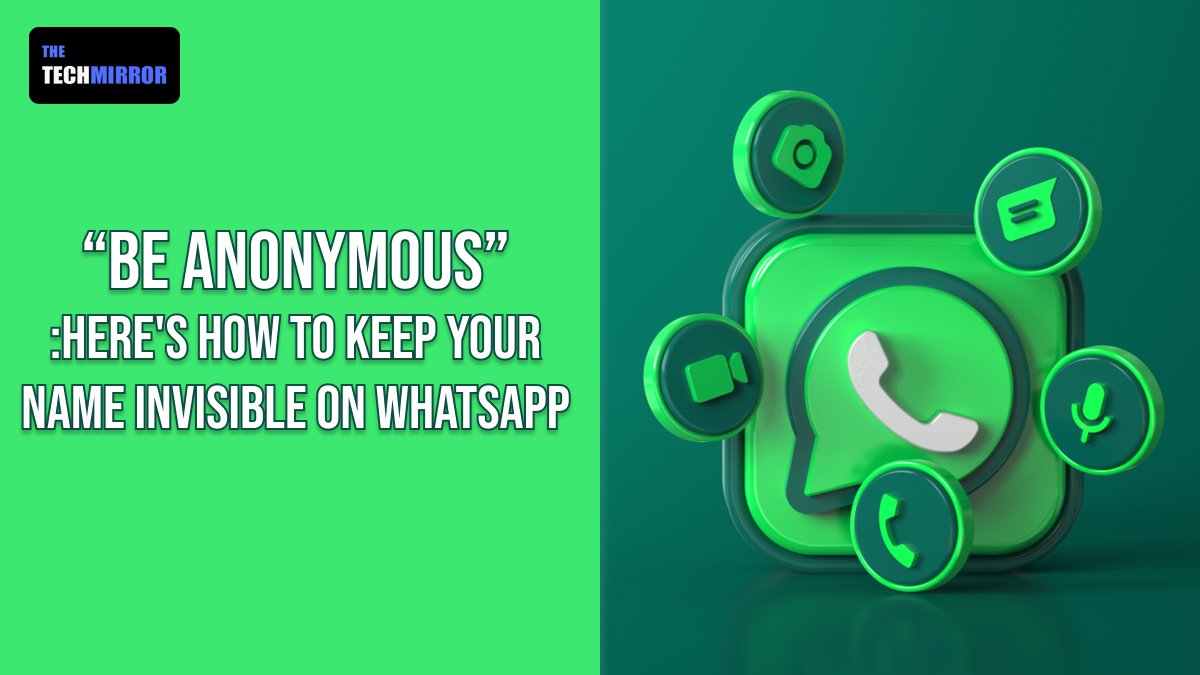 The instant messaging app owned by Meta (Facebook) is frequently rolling out new and advanced feature to benefit its users. This makes it one of the most chosen social media; with in excess of 5 billion users across the globe have being sharing information and media files over WhatsApp on a daily basis. But what if you want to keep your name invisible on WhatsApp to maintain secrecy and don't want to reveal your real name. Is there any way to do so? Surprisingly the answer is yes, it is certainly possible..!!
Let's check it out here how you can go nameless on WhatsApp….
In the hunt of ensuring utmost privacy of the users WhatsApp has deployed multiple features, but there is no such feature which let the users to be anonymous on the platform. Despite the fact that WhatsApp doesn't allow users to keep name field empty but you can hide your real identity (name) by keeping it blank to uphold your privacy.
How to make your name invisible on WhatsApp ?
Since the app does not permit users to leave name field empty and you can't omit the step of adding your name, you can still outsmart it by practicing some simple trick and follow the steps provided here in to hide your name not to disclose yourself and keep secrecy. Here's is how to substitute your name with invisible text, but before you proceed with it just copy these symbols (⇨ຸ) to clipboard:
Launch the WhatsApp app on your device (be it mobile phone or computer).
Navigate to the Settings option by tapping on three dots icon on top right corner.
Now tap on your current name to expand it. Tap the pencil icon to edit name.
Here paste the symbols that you copied earlier.
Delete the arrow symbol (⇨) while leaving the other symbol (ຸ) there on
Click the Save button to change your name.
Having performed the above steps will let your name disappear and displayed as blank instead.
Alternatively, you can try a different method to hide yourself. Here's how it goes:
Copy () and paste it into WhatsApp.
Now head to your profile in Settings to edit your name (same as mentioned in above method).
Paste the copied symbol () and save it to go nameless.
Now if someone tap on your profile, they will not be able to see your name instead they will get a blank area there. Moreover if you are a member of a WhatsApp group or someone add you to the one, your name will appear if not you have been added as a contact.
That's all you have to do for going nameless on WhatsApp and continue with your anonymity.
Read Also:
WhatsApp Stickers: Know how to download and use it in chats