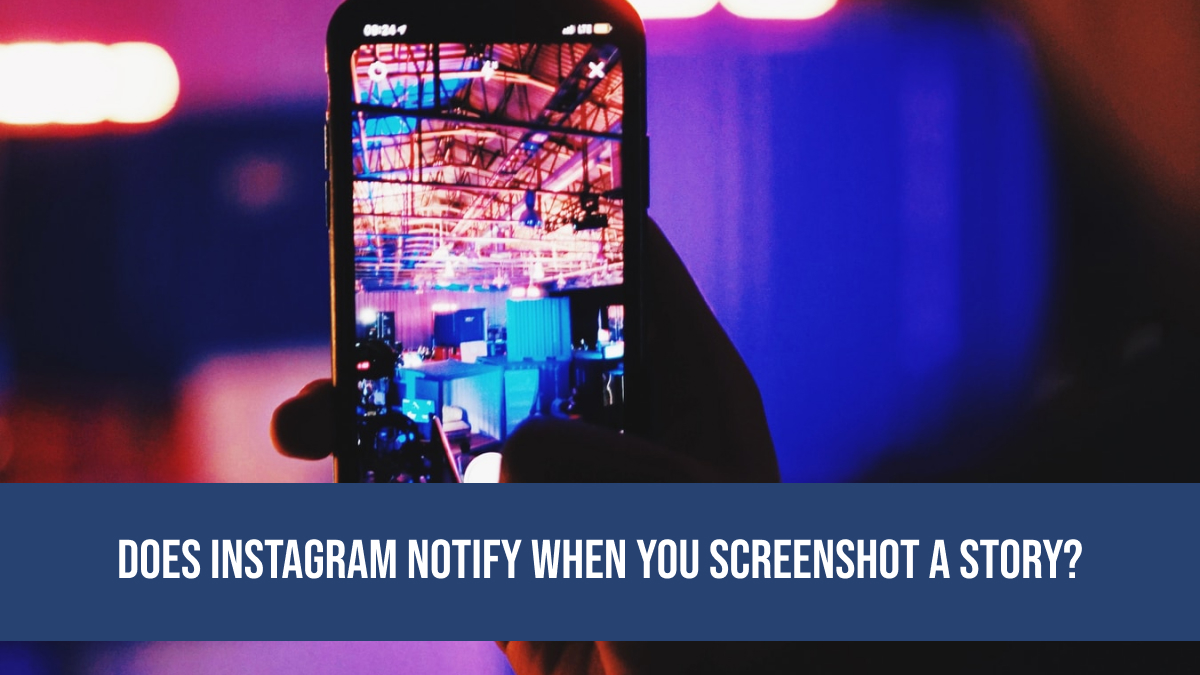 The use of Internet and social media have become very important in today's life. Nowadays everyone would prefer to chat with you on social media instead of talking to you personally. Social media has become an integral part of everyone's life. Everyone's day would not be completed without scrolling on social media sites at least once in a day. We have all become addicted to social media sites. We have numbers of social media platforms like Facebook, Instagram, Twitter, Telegram and many more. But here we are talking about Instagram stories, and the question is if we take a screenshot of the Instagram story does Instagram notify the person whose story we had screenshotted? Or in short, does Instagram notify when you screenshot a story in 2023?
What is an Instagram story?
Instagram story is a feature of Instagram that allows you to share all the moments of the day on Instagram. It allows you to share multiple photos and videos temporarily. In the Instagram story the length of a video would be up to 15 seconds. All the stories appear in a form of slideshow on Instagram. It lets you share moments of your day with your followers without sharing them on your profile. The stories are visible on your profile for only 24 hours. You can check who had seen your stories only in a timeframe of 24 hours.
When and why do you need a screenshot of an Instagram story?
If you are taking a screenshot of anyone's story it does not mean you are stalking them or trying to steal some of their content. There are many times when you don't want to miss out on something important. Sometimes the information is important and it is in the form of text and you are too lazy to type that at that time you can capture a screenshot of the particular story. Sometimes you have to show that particular story to someone else but their account is private so you can take a snapshot and send it to the person who doesn't even follow them.
Does Instagram Notify When You Screenshot a Story in 2023?
There are different apps like facebook, instagram, snapchat and whatsapp which are mainly used by most of the people.
Facebook and WhatsApp do not notify the person that you took a screenshot of their story or status. But Snapchat lets people know whenever you take a screenshot of their chat, profile and stories. So the question is when you take a screenshot of the instagram story, does Instagram notify people like a snapchat or it does not notify people like facebook and whatsapp ?
And the answer is "NO, Instagram does not notify you when you screenshot a story." You can capture as many screenshots of the Instagram story as many as you want.
FAQs
Can you screenshot Instagram story of a private account?
Yes, you can screenshot a story added by a private account on Instagram. There is no limit of taking a screenshot or being a public or private account doesn't restrict the same.
Will Instagram notify me if someone takes screenshot of my Instagram story?
No! Instagram doesn't notify when someone takes snapshot of your Instagram story.
Read Also: