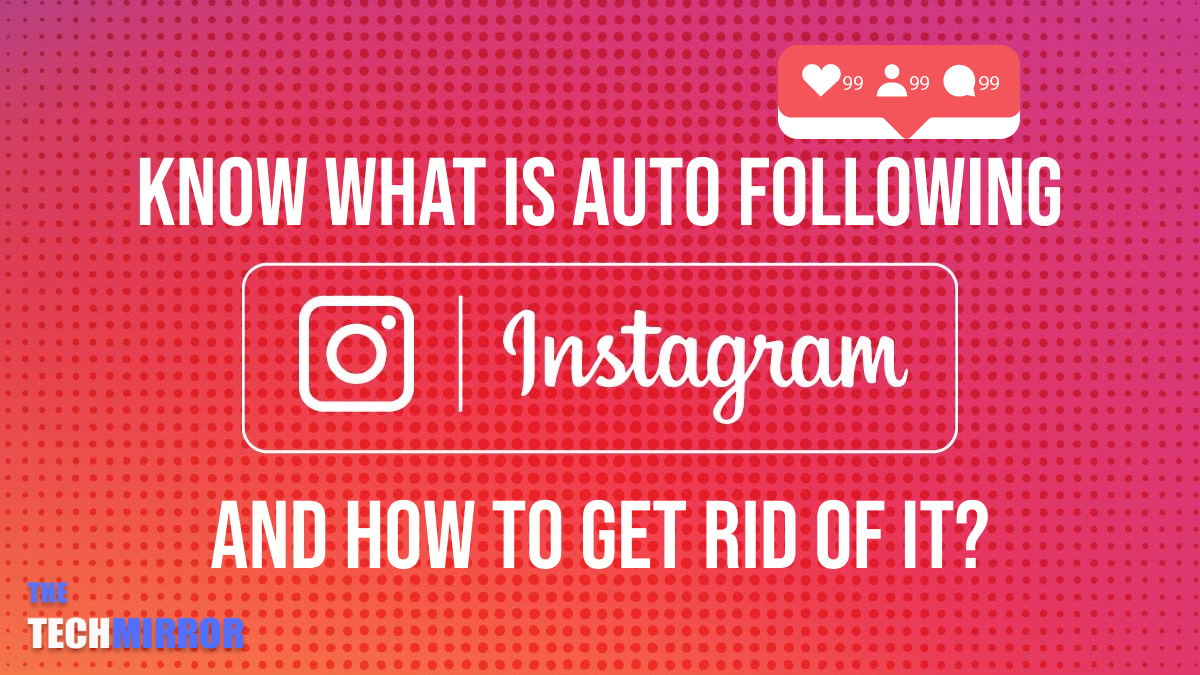 Facebook owned Instagram, commonly known as IG or Insta, a media sharing social networking and community service has grown as one of the most popular and preferred destination for netizens across the globe. Though one can easily stand out on Insta by expressing in new ways with the all latest and unique features offered thereof, the app has its technical drawbacks and issues as well. Alongside the numerous benefits that Insta has to tender to its user-base, one is forced to go with the app's susceptibility to scammers, hackers, and bots. What is Instagram auto follow?
At times you may have a weird photo uploaded to your personal feed or perhaps your friends have been getting bizarre messages from your end. And most unexpected incident is that you may be automatically following someone you've never seen before in your life. All of these problems have its root to a common issue users often encounter while using instagram, i.e.; auto following instagram. Guess you have started thinking; "does instagram follow accounts for you" or might be questioning yourself "Am I following random accounts on Instagram?"
Well this doesn't mean that Instagram has bad security, the only point to mention here is that one should be actively keeping track of account activity to ensure check on following random accounts. However this post will let know why such things happen and what you can do as for a solution if you find that your Instagram is following random people.
Why Instagram Auto Follow Random Accounts?
You might have noticed random people in your following list on Instagram. But you just don't have an idea who these people are? And where they came from?
Don't be stressed! It isn't a scary thing as no one has possessed your instagram account. However there is all possibility of your account being compromised. It is likely to occur as a result of any of the below mentioned situations.
Third-party apps might be having an unauthorized access of your IG account.
Your credentials maybe compromised and someone is using your account and manually following these people.
There is an easy fix to your problem. All you need to do is, follow below mentioned steps and get rid of this unexpected situation of  following random accounts:
Open your Instagram profile on desktop/laptop or mobile browser as the problem can't be fixed using the mobile app.
The next step you need to take is, heading to your profile and click the setting gear.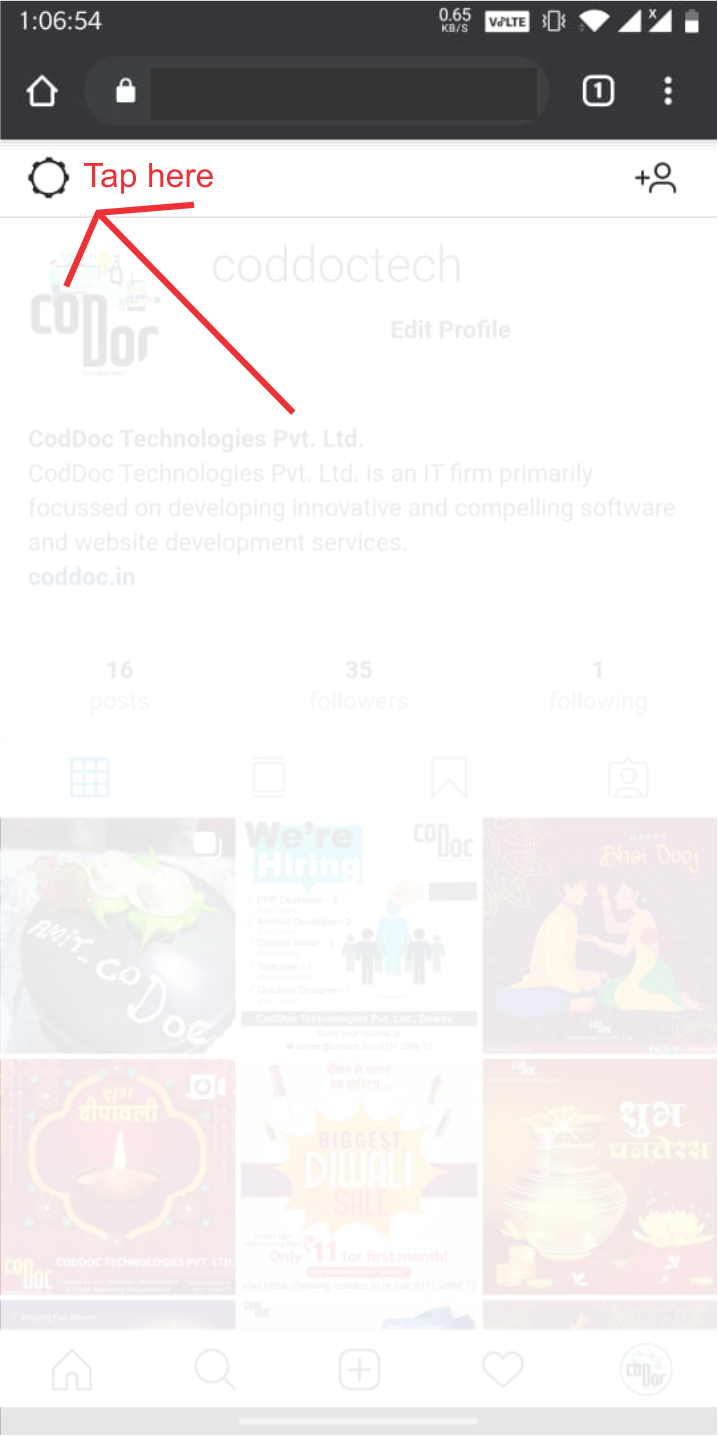 Select Apps & Websites from the right-hand side menu. This section will show a list of apps and websites which you have authorized to access your account.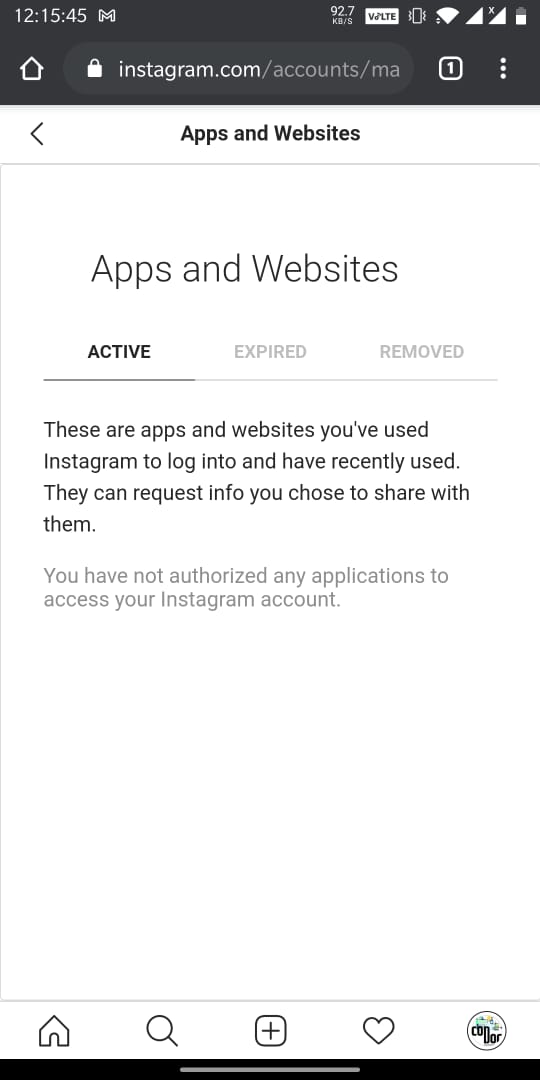 Now, click or tap onto Revoke Access  on the ones you find suspicious.
In case of linked unauthorized app or websites, the issue will be fixed by aforementioned steps. But, what if your account is hacked?
If your Instagram account has been compromised you can revoke the hacker's access by changing your password. To do so, here are the simple steps:
1 Access your Instagram app and log into your IG account.
2 Head into profile page section.
3 Now tap three horizontal lines known as hamburger button on top right corner to get into Settings.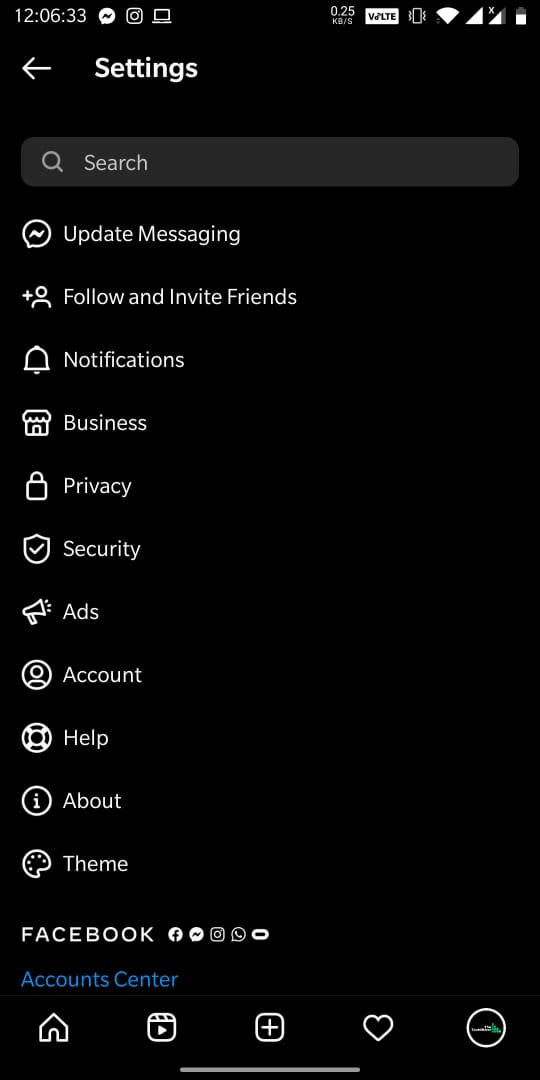 4 Here look for "Security" option and tap on it.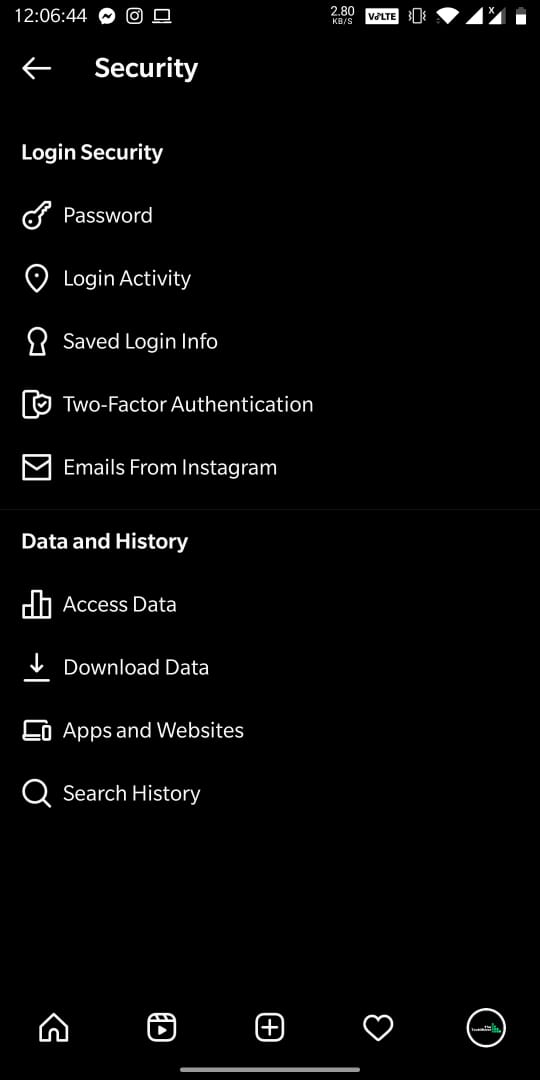 5 Below login security, tap on "Password".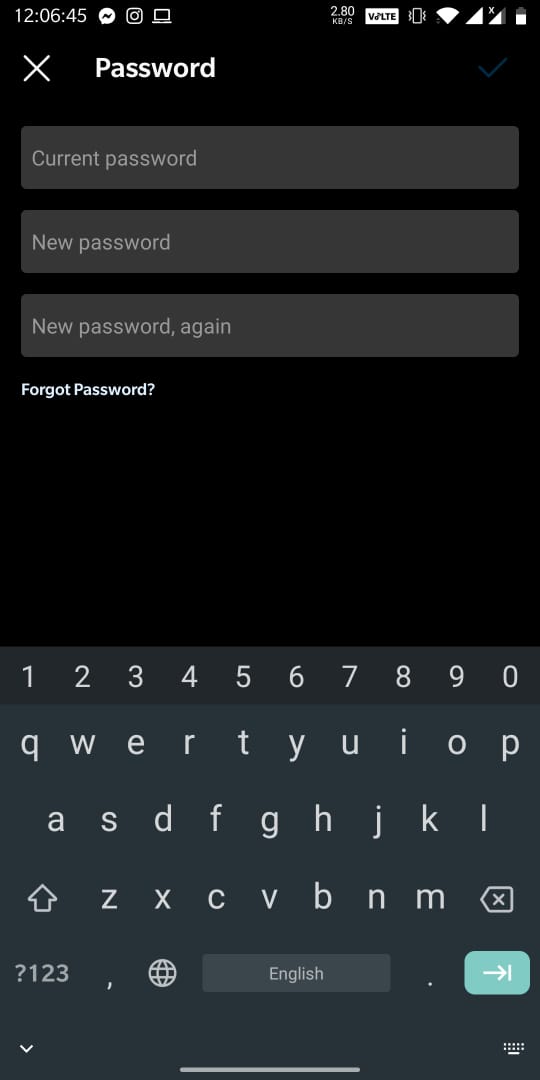 Now replace your old password by entering your current password in the first box and new password in second box and repeat the new password in third box.
Always remember not to use common password on multiple social sites. And if your account was compromised, kindly make sure to change the passwords of other handles as well. Create complex and longer passwords so hacking tools can't easily crack them. This way your account becomes more secure and keep it away from the reach of malicious activities.
We also recommend you to follow security tips mentioned below for extra layer of protection.
Never share your password with anyone.
Don't log into unsecure or phishing websites or apps with your instagram account username and password.
Turn on two-factor authentication.
Don't reply with your username, password to any email pretending to be Instagram verification center or support, as Instagram never asks you to share your credentials in any situation.
How to turn on two-factor authentication in Instagram?
Go to your profile area after logging into Instagram.
Now tap on three horizontal lines and click Settings.
A new menu will appear click Security.
Now tap on "Two-Factor Authentication" option.
A button will greet you with  "Get Started", tap it if you want to activate two-factor authentication.
Now choose the security level from among one or both.
Instagram may now ask you to link your mobile number if you haven't done it earlier.
After you enter the mobile number, a security code will be sent on your phone by Instagram.
Enter that code and here it goes.
Note:- Instagram will also display you Back-up codes. Save these codes so you can access your account even after you have lost access to your phone in future.
Hope this article unfolds the mystery behind those weird random accounts which Instagram auto follow on your account. If one of your friend or family member is facing such situation kindly refer them to this article. And do not forget to share this article on your social handles so others don't become victim of such situations.
FAQs
Why am I following random people on Instagram?
It could be because of some app where you logged in using your Instagram to auto follow people. Or maybe your account is compromised.
Read Also :
How to See Mutual Followers on Instagram
How to See Hidden Hashtags on Instagram in 2023?
How to Call People on Instagram?