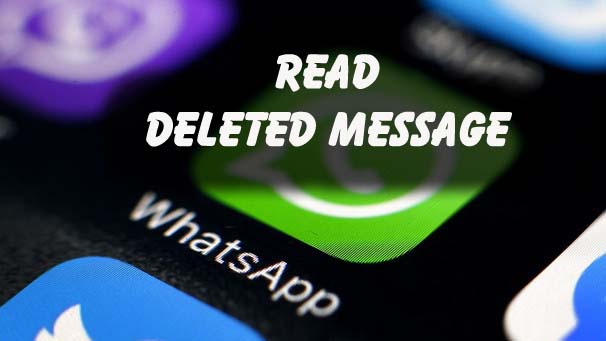 Some time back WhatsApp added 'Delete for Everyone' feature using which sender could delete the already delivered message. But what if someone still wants to read that message?
Many users wanted the delete sent message option in WhatsApp. Hence, Whatsapp added this feature recently and now it has also extended the time limit to delete sent messages. Now the sender could delete a message an hour after sending them.
However, it seems there's still a way to see those deleted texts as many users may feel the need.
So here is the hack with which you can read the deleted WhatsApp message on your smartphone.
Where are the WhatsApp messages stored?
Users should note that the messages of WhatsApp are stored in the notification register of the Android system. This is easily accessible via third-party apps or even through custom launchers.
What actually these apps access?
These apps access the notification log in the Android system where all logs are stored. WhatsApp's 'Delete for Everyone' is a useful feature. However, there are different options to read deleted messages.
Options to read deleted WhatsApp messages on Android:
Method 1
Download and install the Notification history Log app from Google Play Store. It is a free app which can give access to deleted WhatsApp messages.
Open the app. Next, you have to allow notification and administrator access.
Users have to click on the Notification History button and look for WhatsApp notifications.
Soon all notification history will start getting record.
Again start the app and "tap" on WhatsApp to see all the notification history of WhatsApp. You can read deleted WhatsApp messages under 'android.text'.
Read Also: Newest features of WhatsApp that you should know about
Limitations of this method:
The app can only store the first 100 characters of the message.
Once you restart your device, all message will get removed.
It can only recover those messages which have generated the notification on your device and have been seen or interacted
Method 2
Deleting WhatsApp messages using custom third-party launchers such as Nova.
After installing it on the home screen, users need to long press to bring up the Widgets button.
Under Widgets, users need to click on 'Activities'. Navigate to Settings and tap on 'Notification Log'.
A shortcut of Notification Log on the home screen will be there.
Now deleted WhatsApp messages can be easily accessed in the log.