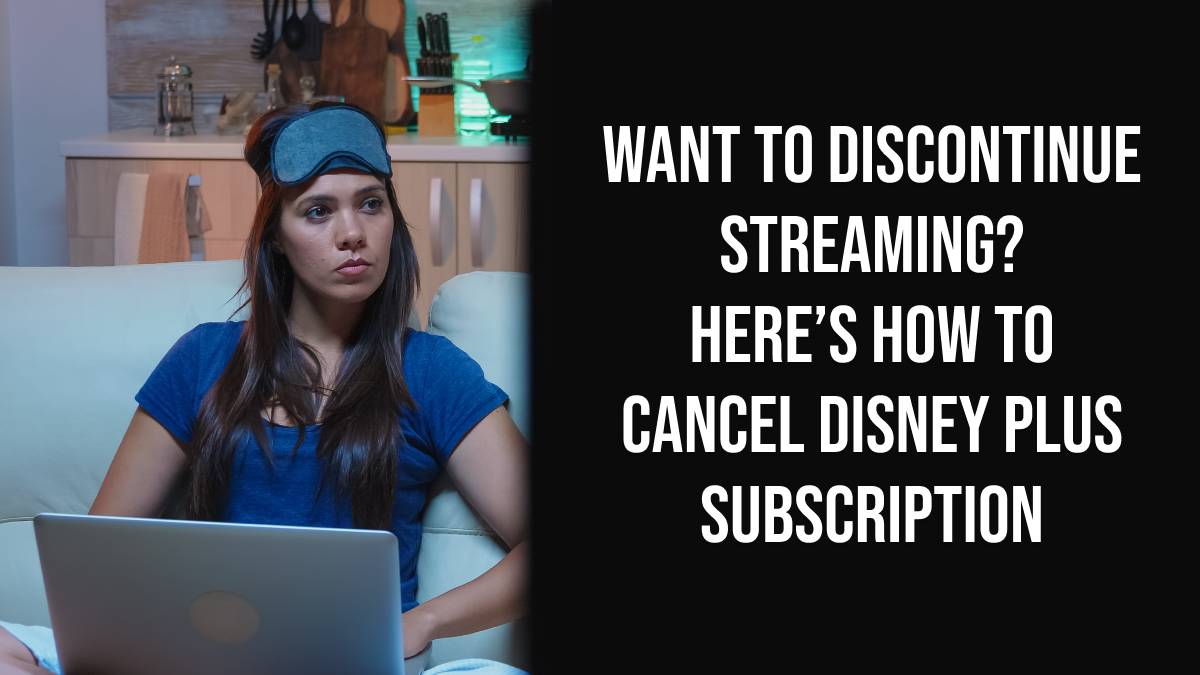 With millions of paid subscribers Disney is surely one of the most well-liked streaming services offering you access to countless titles of movies and shows. But, there is lot more to explore with emergence of new streaming platforms. If you are currently subscribed to Disney Plus and wonder how to cancel Disney Plus subscription, this is a must read for you.
In recent times there has been a boom in streaming services with more and more platforms coming up with better features and greater content. This has lead to a broader window for viewers as they now have lots of choices to opt for the best. Having that said, it is quite obvious that users can make switch from one service provider to other. So, in case you want to switch from Disney to another platform, here's a guide to tell you most of the possible ways in which you can cancel Disney Plus subscription.
Canceling Disney+ Subscription
Though it is easier said than done, canceling the Subscription depends a lot on the device you bought it for. In this blog article we will help your cause and explain you how to cancel Disney Plus subscription on different devices. The step-by-step methods mentioned below will guide you through to get the job done with ease.
Note: You might have an advantage of watching movies for the next billing month even after cancelling the Subscription mid-way.
How to Cancel Disney Plus Subscription?
If you wish to discontinue your current subscription for any valid reason, below are the ways to cancel a Disney Plus subscription on Android, iOS, web browser and other devices.
Steps to Cancel Disney Plus Subscription using Android Phones
Here's how you can cancel the subscription of Disney Plus from your Android device.
To begin with, navigate to play.google.com and log in to your Google account.
Locate the Subscription option on the left side and select it.
Thereafter, opt for Disney Plus.
Now, select Manage and lastly tap on the Cancel Subscription option.
Steps to Cancel Disney+ Subscription on iOS Devices
To cancel Disney Plus on iOS devices, you are required to undertake following steps:
Launch the Settings app of your iPhone or iPad.
Type in your Apple ID name at the top of the screen.
Scroll down to locate the Subscription option and make a tap on it.
To finish, tap on Disney Plus followed by Cancel Subscription.
Steps to Cancel Your Disney Plus Subscription via a Web Browser
Follow these instructions to cancel the Disney+ subscription from your web browser.
Open your preferred web browser and navigate to the official Disney website.
Log in to your Disney account by entering valid credentials. (Note: Log in to the primary account, in case you have a multiple accounts profile.)
Select your profile located at the upper right corner of the page to open the account details.
Now, select the account and go to the blue link that says, "Billing Details."
Here, choose Cancel Subscription and then to confirm cancelling of your account select "Complete Cancellation."
Steps to Cancel Disney+ Subscription from Google Play
Here's how to cancel Disney Plus subscription from Google Play.
Head to the Google Play store on your device
Click the menu icon located at the left corner of your screen.
Select "Subscription" and then click on the Disney Plus.
Finally, click on the Cancel Subscription option.
Steps to Cancel Disney Plus Subscription via Third Party Services
In case you have attained access to the Disney Plus subscription from a third party or else it comes with a bundle of services such as Apple, Roku and so on, then you won't be allowed to cancel your subscription directly from Disney Plus. You are required to follow these steps instead to cancel it.
Using the Apple TV to Cancel Disney Plus Subscription
If you obtain your Disney subscription through Apple TV, you can cancel it using steps mentioned under:
To begin, head to the Setting section and enter your account name.
Now, select the "iTunes and App Store."
Open it with your Apple ID and press the Subscription option.
Finally, hit the Cancel Subscription option and confirm it by selecting from the list of channels you are subscribed to.
Using Roku to Cancel Your Subscription of Disney Plus
While you are using Roku as a streaming device, here's step-by-step process to cancel the Subscription of Disney.
Open the "Home", using the house symbol on your remote.
Then, go to the Disney Plus app on streaming device and then press the "*" button on the remote.
On next screen, you will get to see the Subscription option, select the Manage Settings option to see the renewal date and other additional options.
Choose the "Cancel Subscription" to unsubscribe Disney+.
However, if you are using the Roku via the internet, you need to follow underlying steps to cancel your Disney Plus subscription.
Open the official Roku Website and log in to your account using valid credentials.
Select the option called "Manage your subscription."
On the next screen, you will get to see "My subscription" option which will show up all your subscription details along with the billing dates and renewal information.
Finally, choose the "Unsubscribe" option to cancel the Subscription.
Summing Up
That's all. You have just successfully learned the ways to cancel Disney Plus subscription. Hope, you will try the methods mentioned above to remove the subscription of Disney Plus.
Read Also
Disney Plus Subtitles Not Working: Quick Fixes To Try
How to Fix Disney Plus Error Code 401 on Roku in 2023
Here's How to Fix Disney Plus Error Code 142 on Firestick?