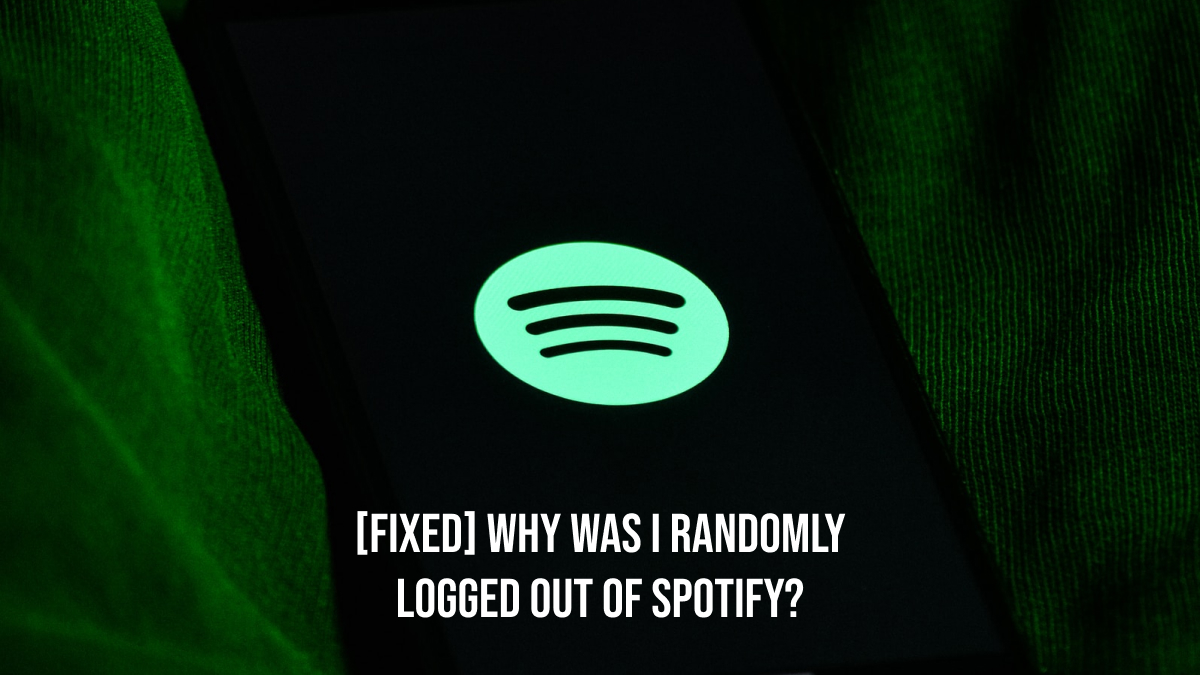 Spotify is like heaven for music lovers. Its not just about listening to music! The platform is preferred by users because of its cool features like AI generated playlists, group sessions and offline mode. I also prefer Spotify after Apple Music and the best part of it is Finding underground music is really easy here. Everything was great but recently I faced an error with my Spotify account! I had just no idea why was I randomly logged out of Spotify? It gave me a little panic but I fixed the problem by my own! Here I have mentioned every troubleshoot that I tried to fix that issue.
Why Was I Randomly Logged Out Of Spotify?
If you were logged out of Spotify randomly, it could be because of any of the problems listed below. I will cover everything and also tell you how you can fix this error.
#1 Is Spotify Down?
If Spotify is down, you might get randomly logged out of the account or the app would totally stop functioning. This is one of the most common reason behind this issue. So, first thing you can do is to check Spotify's Status Twitter account. If there is a problem in their system, they will update the status here. Is It Down Right Now is another website to find if Spotify is working or not. In case servers are down, give it a couple of minutes they will fix the problem and your application will start working properly again.
Read Also: Here is How to Get Rid of Prime Video Error Code 9074
#2 Logged Into Multiple Accounts
Spotify premium allows only one device per account on mini plan and up to 6 devices on family plan. But, in case you're logged into multiple devices or someone else has managed to get your password and using your account, this could lead to random logouts. To Fix this, Go to Spotify Website and login if you're not logged into it > Tap the Profile Icon and choose Accounts and then scroll to the bottom and then click Sign out everywhere.
#3 Reset the Password
If your problems wasn't fixed even after signing out of all devices, try resetting the password. Because if someone has your password and you log them out, they might get back into your account using the old password. So, just reset the password by navigating to password reset page of Spotify.
#4 Clear App Cache
You can also try clearing the cache of your Spotify app. Cache files are usually generated by mobile's operating system to make the app run smoothly and load faster. But if these temp files get corrupted, application might not work properly. So go to settings and select the Spotify app and clear cache of it.
#5 Update the App
If you are someone who do not update apps frequently, you might face these kind of problems regularly. It is very important to keep your mobile's applications up to date. So, go to the Play Store or App Store and look if there is an update available for Spotify and update it.
FAQs
Can Spotify accounts get hacked?
Yes! Hundreds of Spotify account are hacked everyday! You should keep your password strong and change it regularly to prevent hackers from getting into your account.
Also Read: