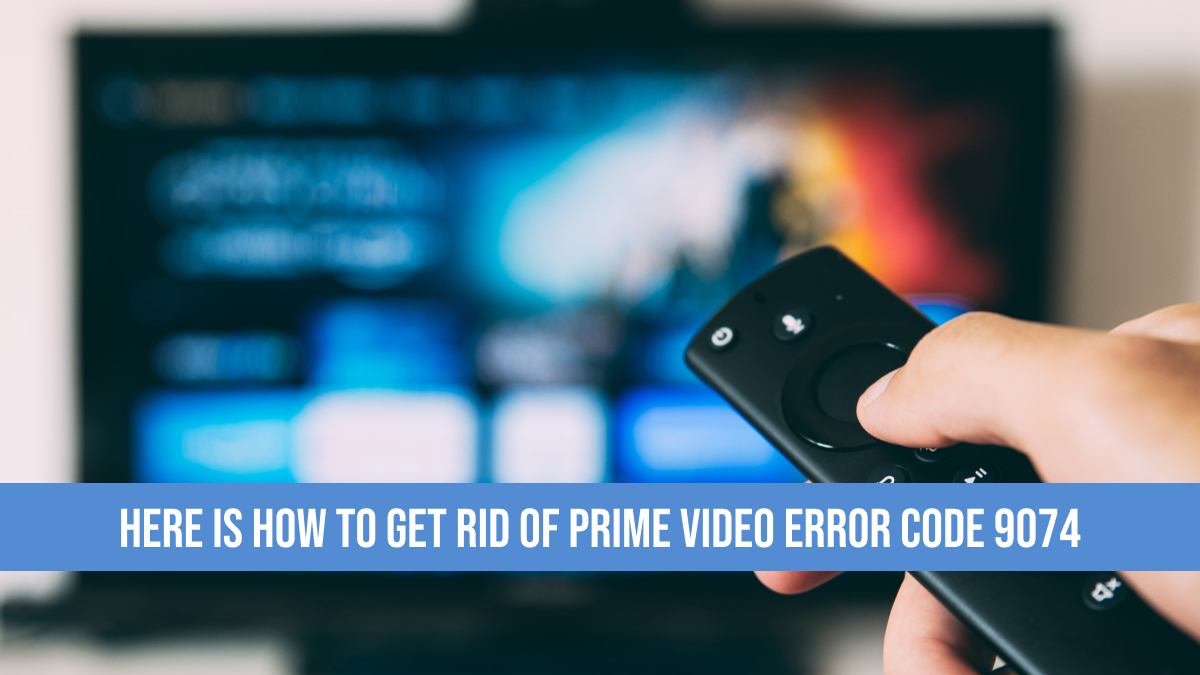 The Prime Video Error Code 9074 is most common errors you will come across to while playing your favorite movies or series on Amazon Prime Video. It is usually encountered by Roku users. There is no specific reason behind this error code. But, it is said that the 9074 error occurs when Amazon servers are unreachable or corrupted system data. Also there are chances of getting this error when you're connected to a VPN service. So, today in this article we will be covering how to fix Prime Video Error Code 9074.
Troubleshoot for Prime Video Error Code 9074
Below are the troubleshoots for fixing the error code 9074 on prime video.
Check if Amazon Prime Servers are Down or Working
When a new movie gets released on Prime Video, there are chances that most of the users will try to watch the same hour it got released on Prime Video. Which could lead to an outage and make amazon prime video servers go down. If you're facing a 9074 error, it could be because of an outage.
To check if the servers are down, you can visit Downdetector which is third party site that allows you to check if a website is working fine around the world or not.
Now, if you see servers are down, just relax and wait for the prime video team to fix the problem. In case there is no outage, check the next step mentioned in this article.
Restart your Roku Device
If there is a problem with system data, a restart could fix it. You should try restarting your Roku device and see if the problem goes away or not. Below we have mentioned the method to restart a Roku device easily.
Head to Settings from Home screen of your Roku Device.
Go to System and select System Restart.
Now confirm to restart the device.
After you are done restarting the device, it will probably solve the issue.
Turn off or Switch the VPN
We use VPN services to secure our network from hackers and visit different websites that are blocked in our country. If you're using VPN on your network, try switching it off. Maybe your VPN server is not working that is why your network is unable to reach Prime Video servers and you're getting this error. Just turn off the VPN and check once if it fixes the issue.
If the problem was caused by your VPN, you should discuss it with your VPN provider or switch to a trusted and better VPN service.
Contact Amazon Prime
If nothing resolves your problem, the only option you have left is, contacting the prime video technical support. You can visit their official website and go to help page and provide them with a screenshot or photo of error code and they will surely help you fix that problem.
FAQs
Why am I seeing Error Code 9074 on Prime Video?
You might be seeing an error code 9074 on prime video while browsing it from your Roku Device because it is unable to connect to prime video servers. You can check the fixes mentioned above to resolve the error easily.
Read Also: