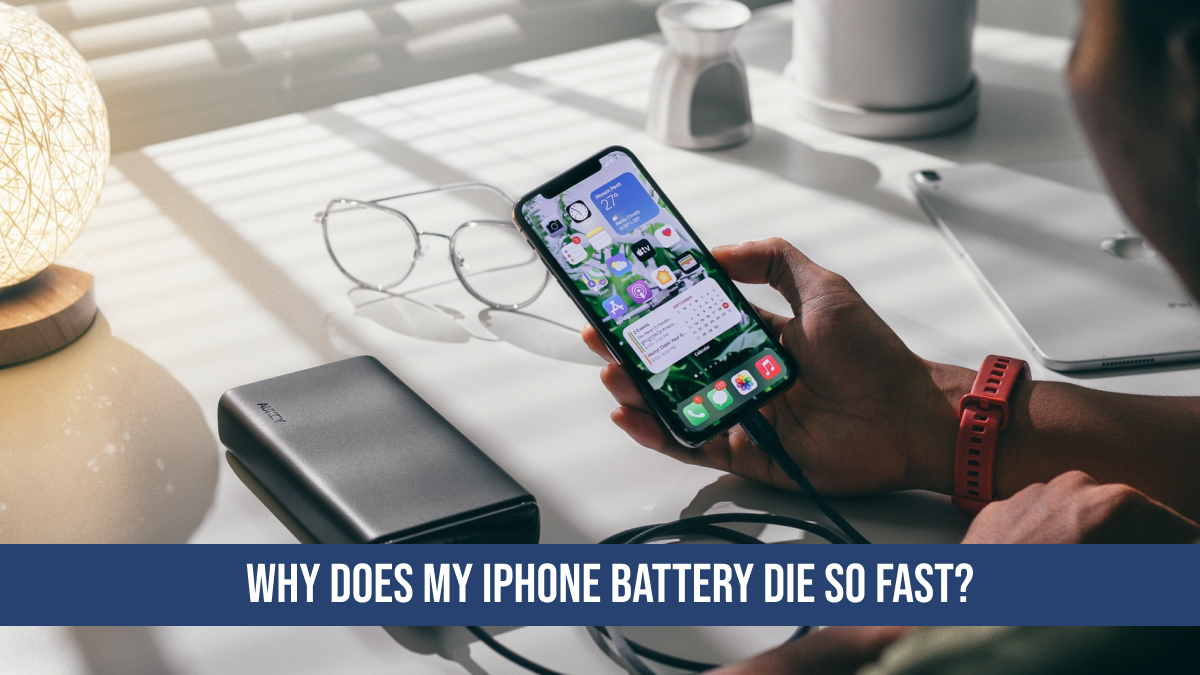 An outdated software or features can be responsible for your iPhone battery draining fast. Apple has managed to improve the battery life of the iPhone with each updated version of iOS, but still most iPhones can barely survive the day on a single charge. But that can be fixed on your own. So, if your question is why does my iPhone battery die so fast, there are few steps which definitely can take to extend your iPhone's battery life. Check them out!
Why Does My iPhone Battery Die So Fast
In case you're having a battery problem on your iPhone, you can try below mentioned tips to enhance the battery performance and make it last longer.
Restart Your iPhone
You might notice that your iPhone is running hot while using it. If this is unusual behavior for your iPhone, Restart Your iPhone can make it normal. To restart your iPhone follow these steps:
Hold down the side button and the up or down volume button together.
Drag the Power off slide to turn off your iPhone.
Wait a couple of minutes.
Hold the side button for a few seconds.
Release, When the Apple logo appears on your iPhone screen.
Check your iPhone battery's health
When your iPhone's battery is draining down check your battery's health. These features were introduced with iOS 14 in which your phone will recommend specific changes in settings to preserve iPhone's battery life.  To check battery health of your iPhone follow these steps:
On your iPhone, open the Settings app.
On the next screen scroll down and tap Battery.
Then select the Battery Health.
One the next page the suggestions will appear for the settings that improve battery life.
Disable your iPhone's location services
Enabling the location service for all the apps can be a reason for your iPhone battery dying so fast. Lots of apps use your location for a reason, but most of them do not need to track your location when you are not using the app. To disable or give the access of your location while using the particular app do these:
On your iPhone, open the Settings app.
Scroll down, and tap Privacy.
Tap on  Location services.
Select individual apps to choose when location services can be used.
If the app never needs to know your location to be fully functional, so select Never.
if the app does not need to know exactly where you are, You can also choose to toggle off Precise Location.
Stop using power-intensive apps
Using some apps can run your iPhone's battery down quickly. 
Open Settings App on your iPhone.
Select the Battery, and scroll down the list of apps
You can check here which apps are running your battery down the fastest.
That will list the battery usage within the 24 hours or over the last 10 days. Now you know which app is making your phone's battery down fastest stop using the app and if it is important, find the alternative apps.
Control the brightness of your iPhone
A bright display makes your iPhone battery drain so fast, so keep your iPhone's screen as dim as you can handle and you can also go into the dark mode which will prevent your battery life.
To make changes in brightness:
Open the Settings app 
Go to the Display & Brightness.
Turn on True Tone by swiping the button to the left.
You can also change the brightness from Control panel 
Pull down the Control panel from the top right of the screen.
You can see the Brightness slider.
Adjust the Brightness as dim as you can handle.
That's it! We hope this will solve your battery draining issue on iPhone. Comment below and let us know which tip helped you get rid of this problem.
Read Also: