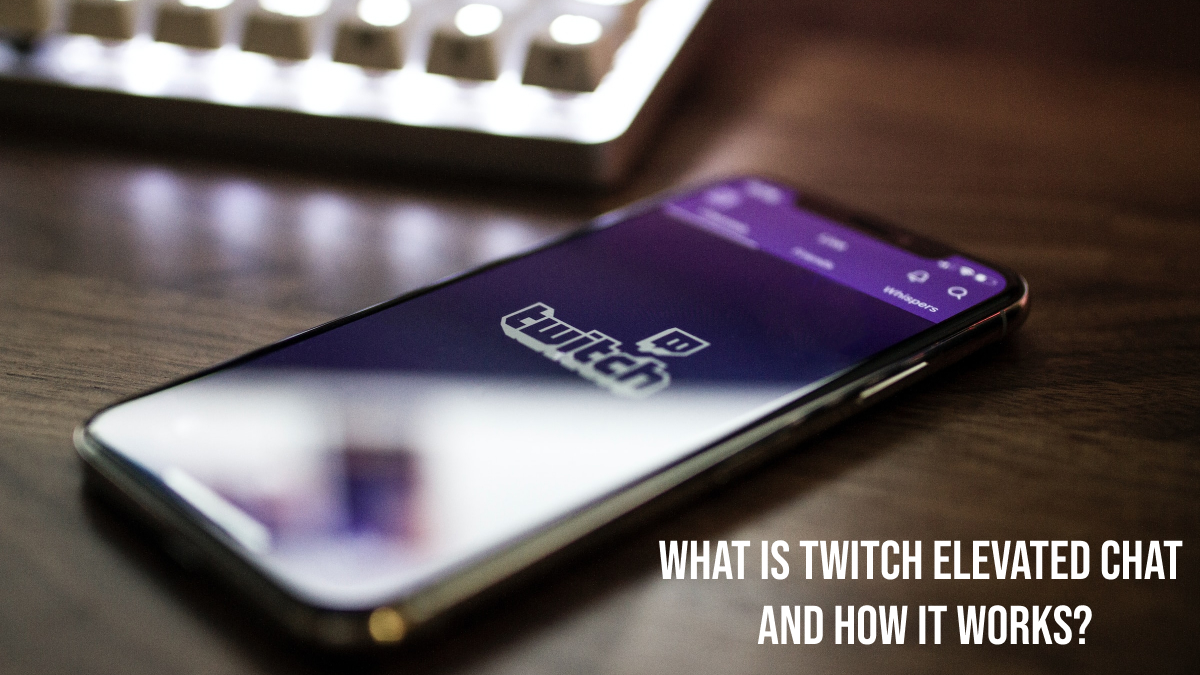 Twitch is a platform which is mostly preferred by those who wants to stream games and watch the "pros" playing games and listen to their amazing commentary. There are also many content creators who talk about different topics like music broadcast, content creation and real life streams. The community is now 11 years old and as of February 2020, it had 3 million broadcasters monthly and 15 million daily active users, with 1.4 million average concurrent users. Twitch is a great way to stay updated with your favorite streamers. A recent feature that Twitch has introduced to it's platform is elevated chat. What is it and how it works? Today we will tell you everything about Twitch Elevated Chat.
What is Twitch Elevated Chat?
In simple words, the Twitch elevated chat is a paid feature that allows yo to pin your comment on the top of a streaming's comments for a specific period of time. Any streaming viewer can use this feature. It will be handled by streamers and moderators. However the feature isn't available for everyone. It is currently in a testing phase and only a limited number of channels are eligible for it. Twitch has also revealed a pricing slot for it.
| | |
| --- | --- |
| Amount | Duration |
| $5.00 USD | 30 sec |
| $10.00 USD | 1 min |
| $25.00 USD | 1.5 min |
| $50.00 USD | 2 min |
| $100.00 USD | 2.5 min |
The elevate chat messages can be sent by multiple people at the same time. But, they will be pinned according to first come first serve policy. Multiple chats will be queued in the list and moderators and streamers can manage them.
How to know if your channel is eligible for Elevated Chat?
Because the elevated chat system is currently limited to selected channels, not everyone could be benefitted. However, if your channel is eligible for this feature, you can see elevated chat icon in your chat near the cheer icon.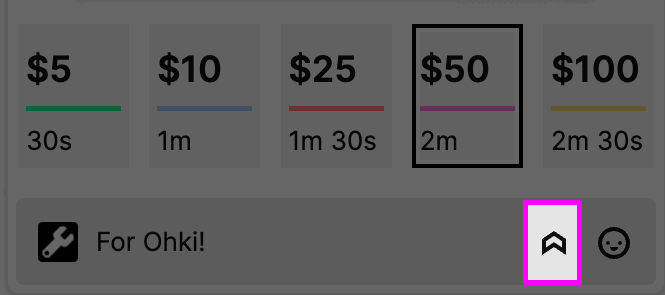 Also when users leave an elevated chat, creators will be notified in their activity feed. This notification will include the username, contribution amount and message from the user.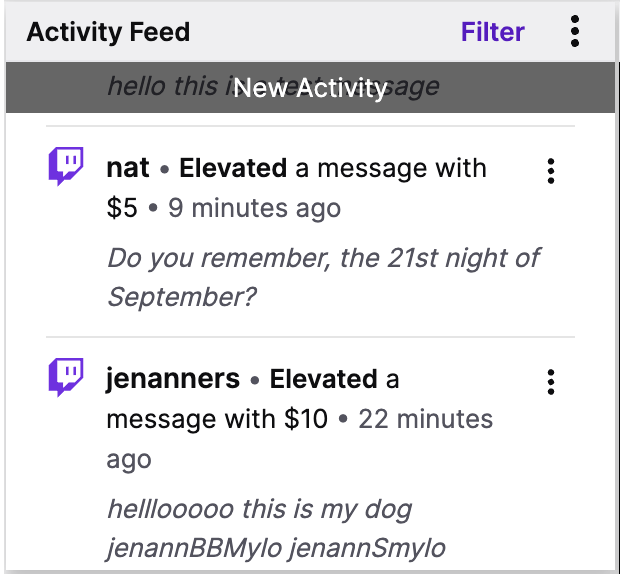 Also, when someone contributes to you using elevated chat feature, the earnings will be displayed in your analytics as experiment.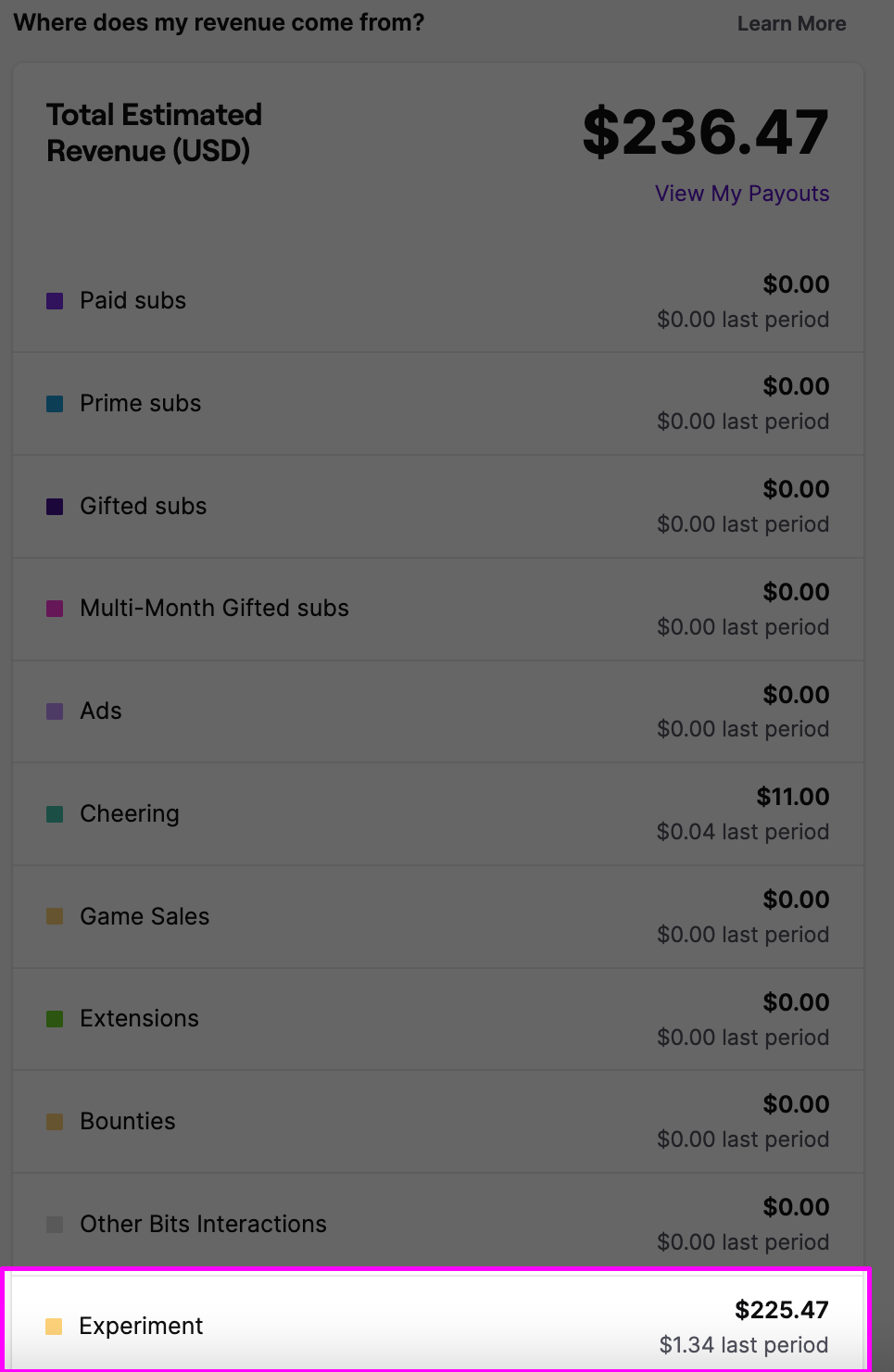 Now, another question that will cross your mind is, how much you would get paid from the amount that was spent by a user on elevated chat? Well, Twitch will be paying 70% of the amount to content creator and will keep 30% share.
How to purchase an elevated chat?
If you're a fan and want to contribute to a streamer, you can purchase an elevated chat or message straight from the chat section of that live stream. Just click on elevated chat icon, select a time and duration, type your message and select a payment method. Choose buy and send to confirm it.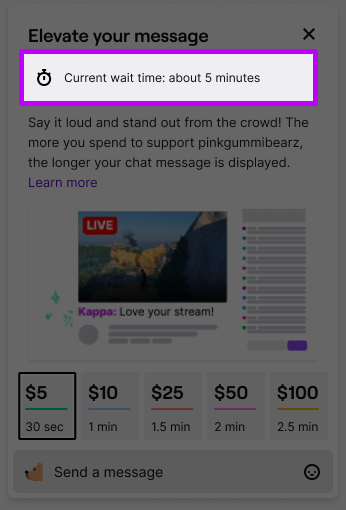 Note : If your message is in queue, you will see estimated time when your message will be displayed. In case there is no message before you, your chat will go straight to the elevated chat on that video.
Read Also:
Working Tricks and Tips on How To Unblock Someone On Twitch
Easy Guide on How To Get Activate Twitch TV On Your Device
How to Unfollow Someone on Twitch