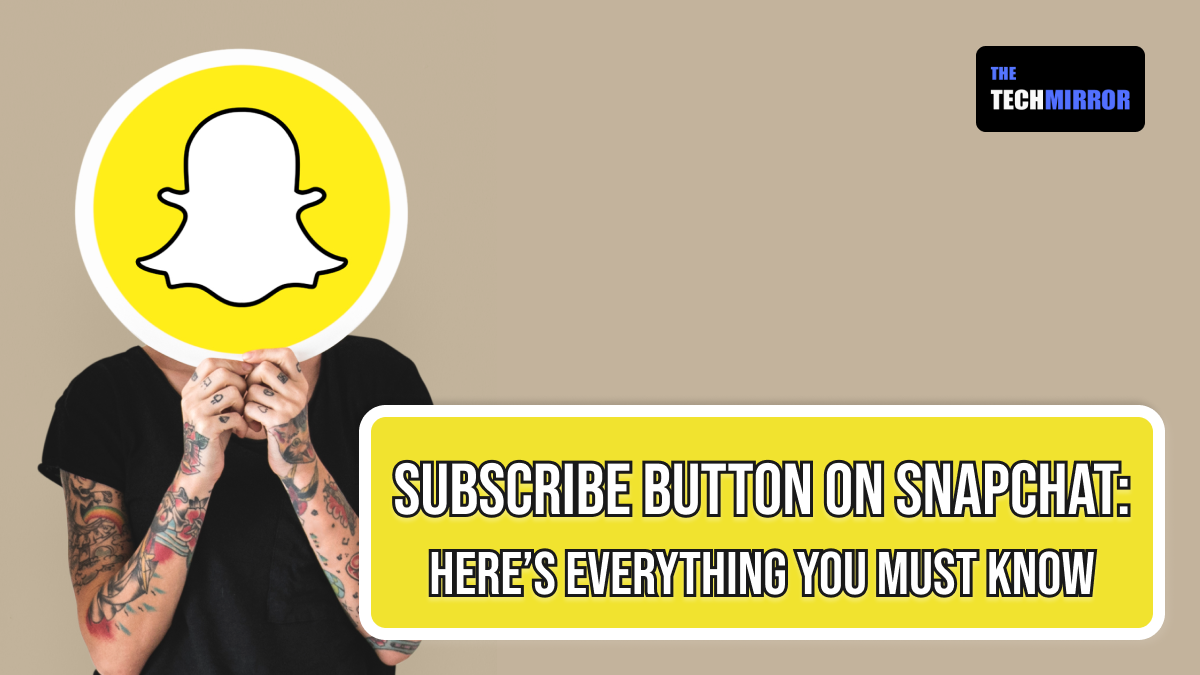 Every now and then when you want to add someone on Snapchat as your friends or follower, you will get to see 'Subscribe' instead of 'Add Friends' Button. So this might lead you to think as if what does it mean and how to get away with it or respond in such a situation. Well, just to answer your query and to put an end to your curiosity with have compiled this blog article.
Continue to read it till last and get every bit of information you are seeking with respect to the subscribe button on snapchat.
About Subscribe Button on Snapchat:
Snapchat in recent times has added subscribe buttons on to its user profiles. The object of this feature is to let the snappers connect with a larger audience. With the help of this, you can share photos, videos as snaps and stories to more and more users from your profile.  This also allows you to team up with other content creators, contributors and marketers.
Notably each and every Snapchatter will not be able to get the Subscribe Button as Snapchat at present reserves it only for creators who are contributing a lot and thereby making an impact within the Snapchat community.
Having said that, let's now understand what the Subscribe Button on a profile implies and how to get Snapchat Subscribe Button? So here's necessary information about this.
Read Also: Longest Snapchat Streak?
What Does Subscribe Button Instead Of Add Friends Mean?
Whenever you get to see the Subscribe button on someone's Snapchat profile instead of the 'Add Friends', it implies that either the user has removed you from the friends/followers list, or alternatively the said user has changed the profile to public. Here are the reasons and potential causes why "Subscribe" shows up on Snapchat Instead of "Add Friend".
Someone who previously was your friend on Snapchat removes you from their profile. Though it is bit hard to understand but it is quite possible that the person might have un-friend you, and simultaneously wants you to follow them for the purpose of increasing their followers count.
Another likelihood is that the person has responded to your friend request, be friend with you for a while and then un-add you, that is the reason why "subscribe" will show up on their profile. 
Last but the most legitimate reason for getting to see the Subscribe button on someone's profile is that the respective account is set to public. When a user decides to make their Snapchat account public, then the 'Subscribe' option will appear on the profile instead of the 'Add friend' option.
Nevertheless, not all Snapchat users are qualified to set a public profile having a subscribe button. Now the question arise that who all are eligible to set public profile and how to get it done?
As an answer for this, you are required to comply with a few requirements to be qualified for it. Following are the eligibility criteria that you must meet to have Subscribe button on Snapchat:
Your must not be a minor (i.e.; less than 18 years of age).
You need to have followers in a range of 400 and 1000.
Your account on Snapchat must be active for no less than a week or so.
You should have at least one bi-directional friend, that means one of your friends must have accepted your friend request, and vice-versa you have accepted to their request.
If these conditions are fulfilled you can go on to set up the Public profile with Subscription option on your account.
How to Get Subscribe Button on Snapchat?
You have to make a few changes to your account and set up a public Snapchat profile to get the "Subscribe" button on Snapchat. To create a public profile on Snapchat, you need to change and save all privacy settings (including 'Contact me' and 'Notifications.') to 'Everyone'
In addition to that to create a new public profile you need to go to your profile, and then tap the 'Add to Snap Map' button followed by tapping on the 'My Public Profile' option.
A detailed step-by-step instructional process is given as under:
You've just established a new profile with a Subscribe button after tapping on the 'Edit Profile' option and entering your details.
Launch Snapchat app on your device and login to your account by entering valid credentials.
Now tap on the profile icon provided on the top left corner of the screen.
This will open your profile screen, here make a tap on the gear-shaped icon provided on the upper right corner to open 'Settings'.
Locate the privacy options by scrolling down the screen.
Now to set your account as Public, change all of the options under privacy settings for 'Everyone to view'.
Head to your profile page once again and scroll down to 'Snap Map'.
You will get to see an option to 'Create a public profile'. Select it.
Lastly make necessary changes to your profile subject to your requirement and the options available. Once done with that Preview the changes and confirm to save them, if satisfied.
That's it. Your account now will display a 'Subscribe' option instead of the 'Add Friends' button to other Snapchat users who visit your profile on the platform.
Read Also:
How To Get Rid Of Snapchat Stuck On Sending Messages
Remove Friends on Snapchat Faster Than Ever
Whether Locked or Compromised?? Here's How to Unlock Snapchat Account